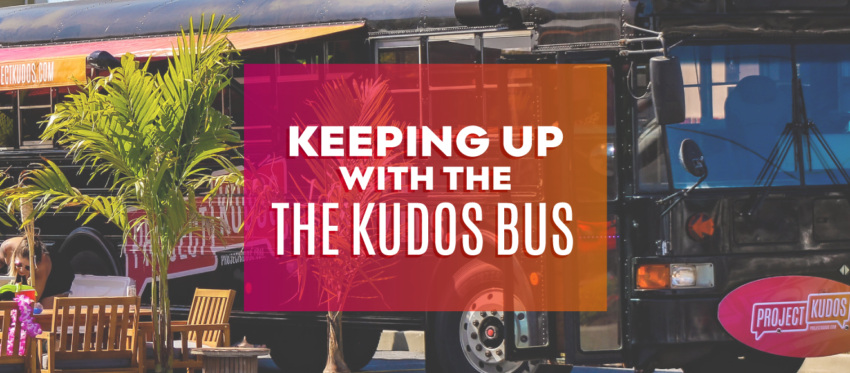 Receiving a compliment or praise, whether from a coworker or a complete stranger, gives us all that warm and fuzzy feeling inside. Our Kudos Bus and the Schell team are working hard to spread that feeling all over Southern Delaware!
At local restaurants and summer events, it's not hard to spot happiness exuding from those visiting the bus. The Kudos team has been making their way to businesses all across the Rehoboth, Lewes and Bethany areas, in an effort to spread the word…kudos for everyone! Keep an eye out for our bright pink and orange awning and the Project Kudos logo so you can start giving out some kudos of your own!
Pick a place and time on our website, projectkudos.com, and come out and join the fun! You can grab a Kudos sticker (or several!), write Kudos to someone you're especially grateful for, and then stick it on the bus for everyone to see! It's the perfect way to brighten your day, take your kids out for a fun time and, of course, collect some awesome swag in the process! And take as many stickers as you'd like for the road – we challenge you to spread that positivity wherever you can!
As the wheels on the bus keep turning, it's fun to look back at some of our favorite moments on the journey so far.
The Kudos Bus made its way to Freeman Stage just last week, embarking on its first trip to a concert venue hosting a Billy Joel cover band. The atmosphere was already so lively, and the bus just added to the excitement of the evening! Over a hundred girls and boys gave kudos and fulfilled the goal of our mission – to spread good vibes – all the while dancing the night away!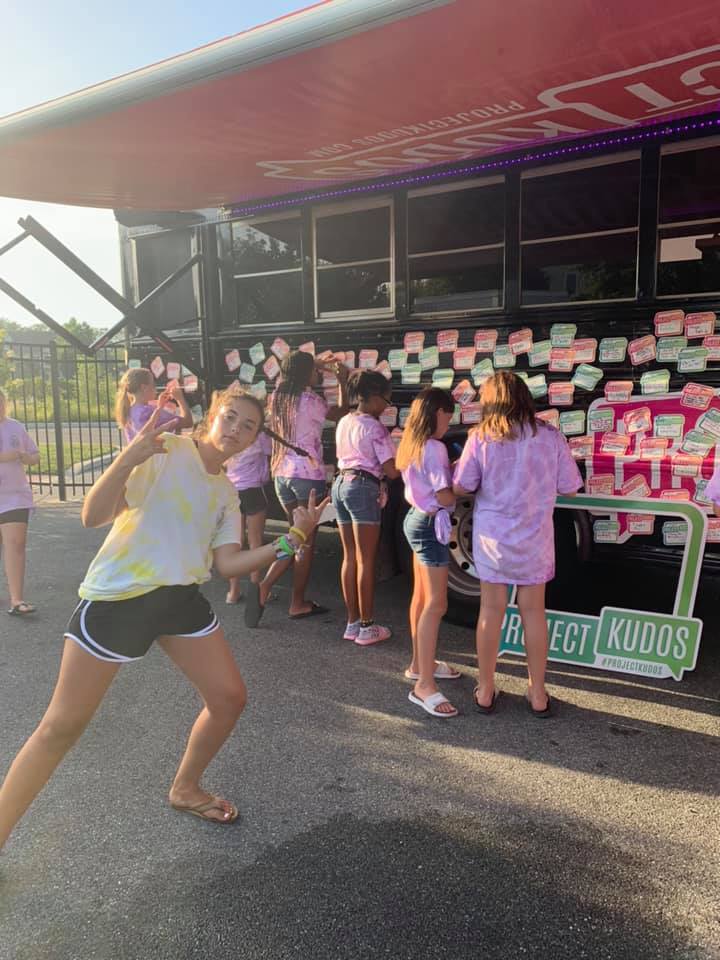 Keep an eye out for a return trip to The Boys and Girls Club of Rehoboth Beach because our on-site Project Kudos Rep, Shyaira, definitely wants to make it back there. From the awesome energy to the big, bright smiles, Shyaira says there is no better place to find a crowd full of positivity! "The Boys and Girls Club was so awesome because the kids were just funny and so lively. They put on their Kudos sunglasses and jammed out to Old Town Road like a billion times!"
The bus, although not rusty in the slightest, ended up at the Rusty Rudder this past month too. Our visitors got really into it at this stop, spending a lot of time on the bus itself talking and getting to know one another. That is a huge part of our mission, strangers meeting strangers and becoming friends. It was awesome to see people from all over the country interested in the Kudos Bus and our movement of gratitude and positivity!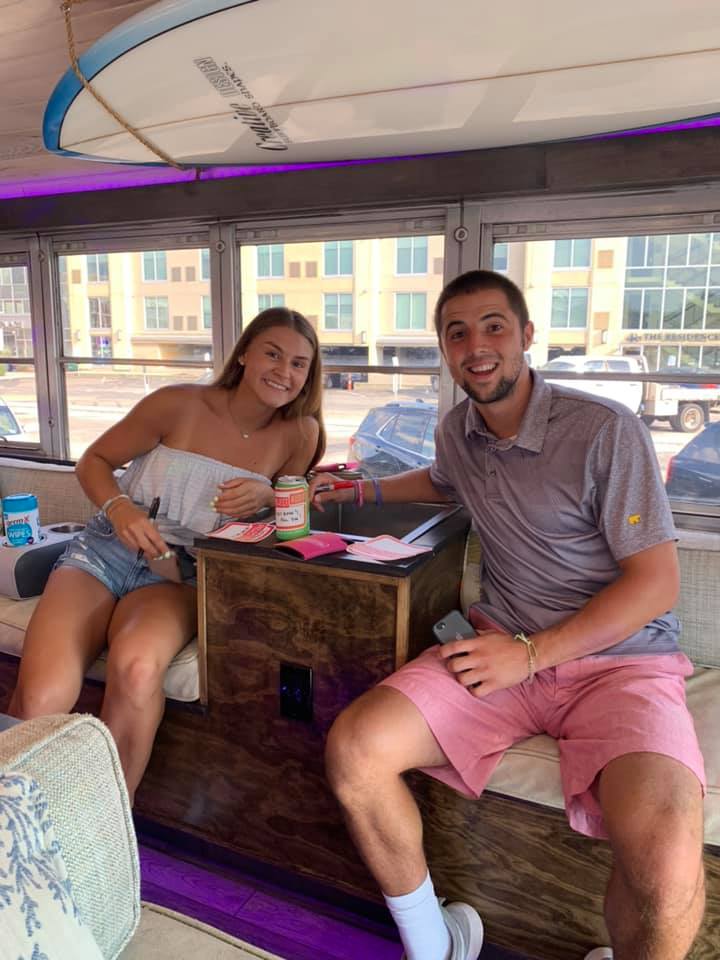 So if that didn't convince you, perhaps spotting the bus driving down Route One or trying a sip of our Project Kudos beer (brewed by our friends at Crooked Hammock) will get your wheels turning. Check out our website for a detailed list of all the stops, and like us on Instagram and Facebook to stay in the loop!