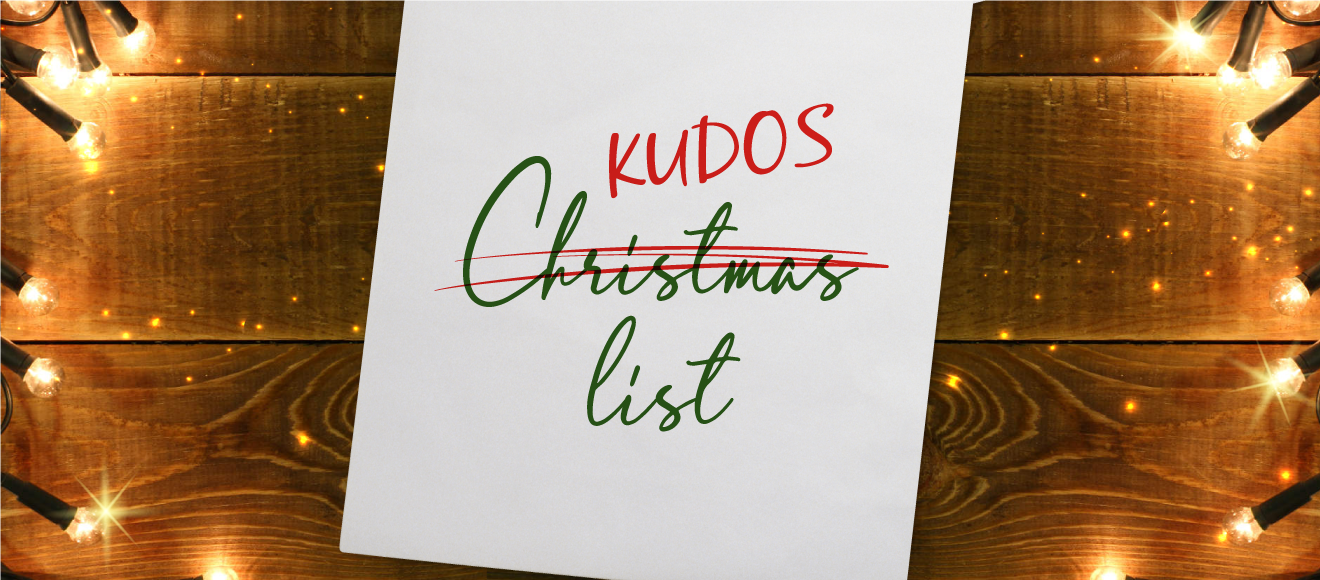 Two more of our happy and festive homeowners are making a Kudos List this holiday season. Barry and Karen Stiefel from the Peninsula share who and what they're most thankful for, and the new tradition they started to celebrate Hanukkah. We're sure grateful for wonderful homeowners like these two, who continue to stay in touch and live each day with gratitude and joy!
Is there a neighbor in your community who you'd like to give Kudos? 
We live in a community of transplants, people just like us who moved to coastal Delaware for the next chapter. As exciting as that prospect was for us, leaving our lifelong friends behind was, quite frankly, petrifying. We needn't have worried though, because as things turned out we've met and bonded with so many remarkable people in the Peninsula. For that alone we are grateful, but what we didn't expect was to find Diane and Andy Perrella, our neighbors a couple of houses down. Over the course of a few years, we have grown so close that when Diane and Karen go anywhere together, they often hear the refrain, "Are you two sisters?" And Andy and I argue just like brothers!
If you had to choose one thing in your Schell home or the Peninsula to give Kudos to, what would it be?
The windows! Having been to various different homes visiting neighbors, it's clear to us that windows seem to define a Schell home. Schell offers so many unique styles and sizes of home with one thing in common: just about every corner of the house is bright, sunny and cheerful! Living in the Peninsula, it's the late afternoon/early evening when you come to appreciate the view outside…and it's all about the sunsets!

There's so much to love about where we live, but for Karen and me it doesn't get much better than the sunsets. It's a true "National Geographic" grab-your-camera moment as the sky becomes a confluence of blood red and deep purple. When we saw our first sunset here we thought we were lucky to catch things just right, but gradually the Peninsula began to reveal one of its defining characteristics…those sunsets are a regular occurrence. And we love watching from our house through those wonderful windows.
And let's give Kudos to your favorite local spot!
Oh that's easy – Lewes Beach on a July Saturday around 3PM. We love to sit back with friends and, of course, enjoy a cold beverage or two. Then around 4:30, a couple of us go over to
Agave
to put our names on that two-hour wait list and head back to the beach to chill. We'll get a text around 6:00 that our table is ready and take off for a great dinner…perfection!
Tell us about a holiday tradition that you carry out each year in your home. 
Having just finished celebrating the eight nights of Hanukkah, Karen came up with an idea that we hope to establish as an annual tradition with Jewish friends we've met in the Peninsula. Each of the eight nights of Hanukkah we light a candle in an eight-branched candleholder called a menorah, progressing to the last night when all eight candles are lit. For the most part Jewish families purchase, acquire or inherit a menorah over the years and in that regard they become very personal. Karen's idea was to invite friends to each bring their own menorah to our home where we had a very moving communal lighting, each family lighting all eight candles in their menorah at the same time. None of us had ever been part of a ceremonial lighting in this way, making it a special moment we hope to repeat every year.
And of course we have to ask – what's your favorite holiday food?
Aside from the lighting of candles each of the eight nights, Hanukkah is about eating Latkes, potato pancakes made from recipes that are usually passed down through the family.
Learn more about
Project Kudos
and easily send your family and friends electronic Kudos stickers!