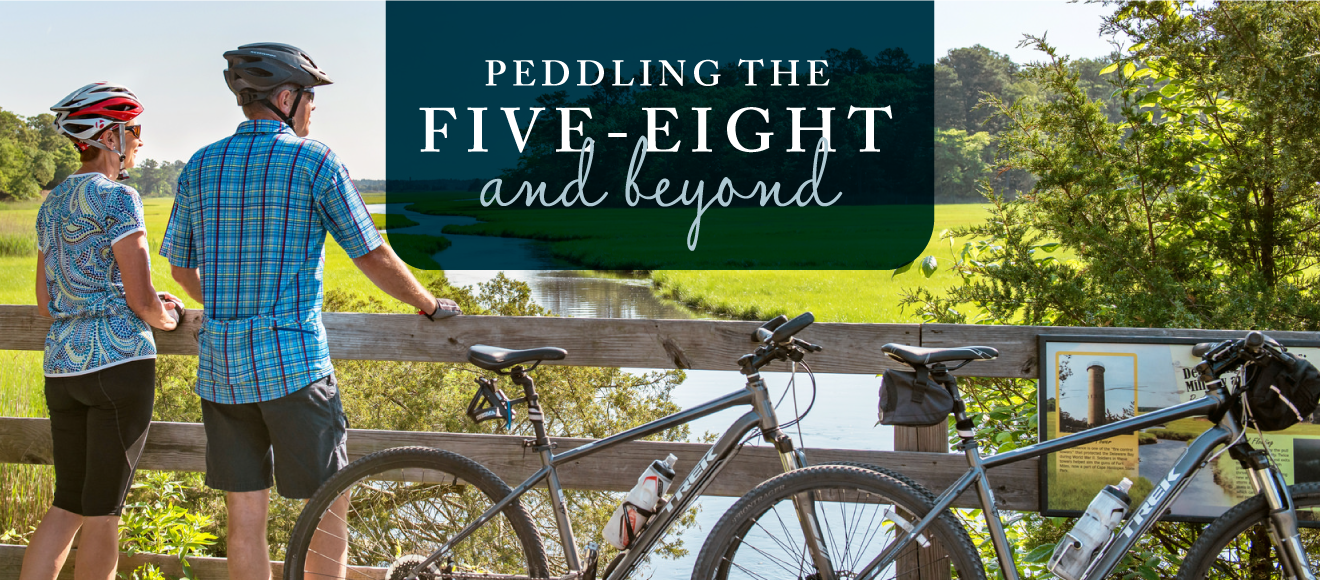 Getting on your bike is the answer at Governors.  No more jumping in the car, it's time to put those legs into action!  Sometimes it's to see the beach, other days it's to visit downtown, or sometimes, like today, you might want to just to pop around the corner.
Okay here is the scenario.  You're in your amazing gourmet kitchen and everything is beachy and shining.  Then, you go to your Bosch french door refrigerator and realize that you have no milk! That happens right?  Happens to me daily! Ha. 
So what do you do? Do you get in your car and get on Route 1 and go to Acme, Safeway, or Giant? Nope! Not when you live in Governors.  You go where the locals go.  Where you ask? Well, the amazing Lloyd's Market on Savannah Road. Even better, by bike (using a majority of trail) you can get there in just 2 miles.  Get your exercise and groceries all at once.  Plus, what is outside your front door is pretty beautiful, right?!
So jump on your bike, basket on the front…good for milk and growlers in my experience! We leave the community and turn right on the Junction & Breakwater Trail. Travel along the trail parallel to Gills Neck Road.  Then you'll need to cross the road at the crossing just after Hawkseye.  Continue on the trail and pedal along the path parallel to Breakwater and then continue to bear right and draw parallel to Freeman Highway (US 9). You are then going to come off the trail and cross the Highway to Monroe Street.  If you don't want to do that, not that its really super busy, then you can carry on the trail and go under the bridge and come back up the start of the NEW Lewes-Georgetown Trail which brings you back to Monroe Street near the Lewes Library. You can then carry on the new trail and then turn right on Adams Avenue (on the left is the Margaret Rollins Community Center) and cross over Kings Highway to Manila Avenue.  At the end of Manila you will find the oldest grocery store in Lewes, Lloyd's Market.
And of course you will find lots more to offer than just milk.  My favorite, well I shouldn't share really as I'll be super upset if I go and they are all SOLD OUT, but to be honest this happens anyway.  Okay, okay, it's the Wonder Roast! Amazing rotisserie cooked chicken.  Literally the chicken just drops off the bones.  When you need a quick fix because you ruined the tacos, or overcooked the ribs, then my friends this is it.  Dreamy.  Actually, it's making me hungry so I'm going to get mine early before the word spreads.
Check out the route and check out Lloyd's!  Enjoy the journey and enjoy the ease of getting your groceries from a local store.  Remember now, soon you'll be a local too!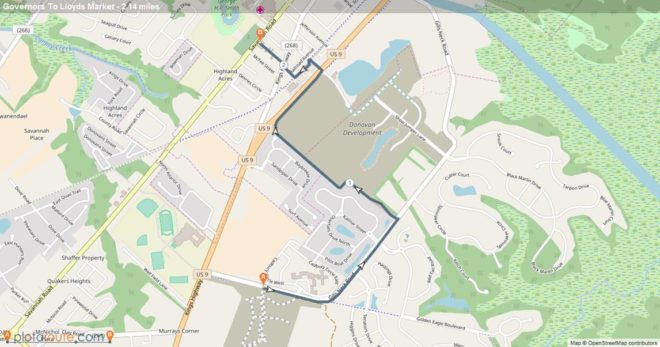 Join us! Follow the map!