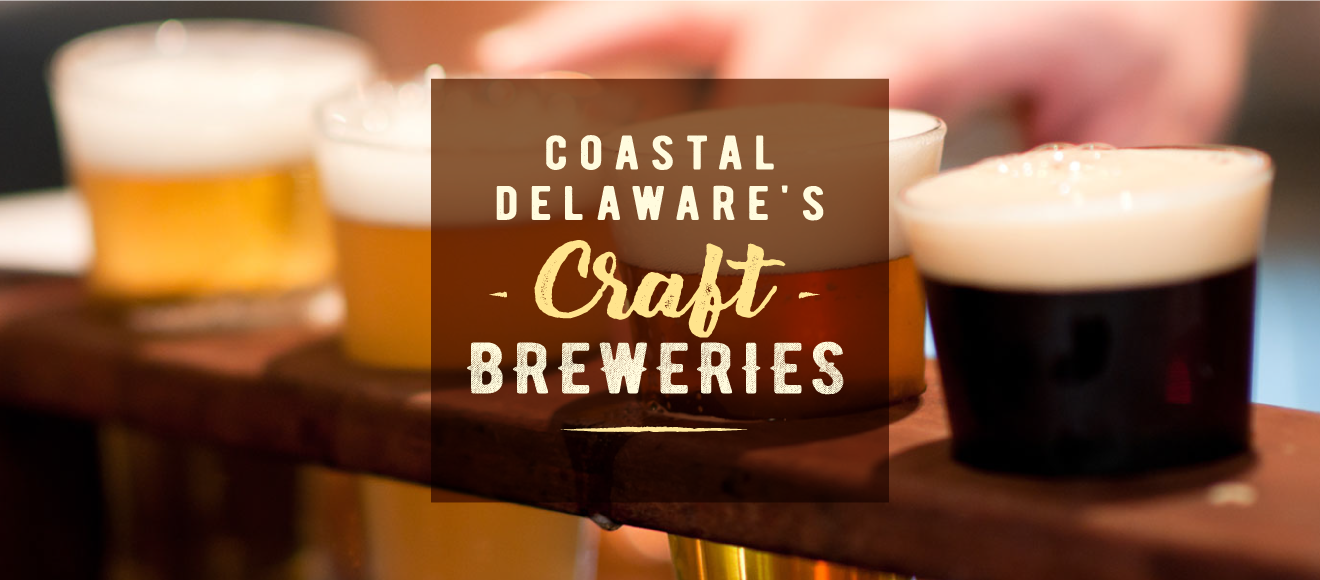 The chilly days of fall that have suddenly made their debut at the Delaware beaches have us thinking about our coziest sweatshirts, football, and of course, beer! But not just any old domestic bottle; we're talking craft beer from one of our local breweries, which we seem to have no shortage of here in our small state. Whether you're visiting for the weekend or you live here, make a stop at one (or all four!) of our favorites.
Revelation Craft Brewing Company
First on tap is Revelation, located just outside of downtown Rehoboth. Its inviting and laid-back atmosphere will have you wanting to sip and stay awhile in the tastings pub, open air with outdoor seating for that perfect fall Saturday! Inspired by the seasons and what locals love, they have some savory fall beers you'll definitely want to try – Pumpkin Saison and Revelation Oktoberfest to name a few.
Big Oyster Brewery
The newest brewery from Fins Hospitality Group in Lewes boasts not only some of the best local beer, but also delicious food! Pull up a bar stool in the cozy barn-like restaurant they call home for some Short Rib Sliders and one of sixteen beers on tap. With happy hour 6 days a week, cans, growlers and fun merchandise to take home, everyone is sure to love this stop on our list!
Mispillion River Brewing
Nestled in Milford, DE, Mispillion River is the ideal locale to visit on your way to or from our beach towns. They've been serving up sassy, flavorful brews by way of draft or can since the fall of 2013. And don't miss out on the lineup of local bands playing every Saturday night, or Trivia Night on Mondays!
Dogfish Head
We can't possibly talk local breweries without including Dogfish Head! Served in thirty-one states, the now-famous beer got its start right here in Delaware. The brewery in Milton is a great place to hang with friends on a Sunday, taste some of their dynamic brews, play bocce ball on the lawn, and grab a bite from the new Kitchen. You'll also want to visit Brewings & Eats if you're in downtown Rehoboth for an impressive list of draft beer and some of the best wood-fired pizza in town!