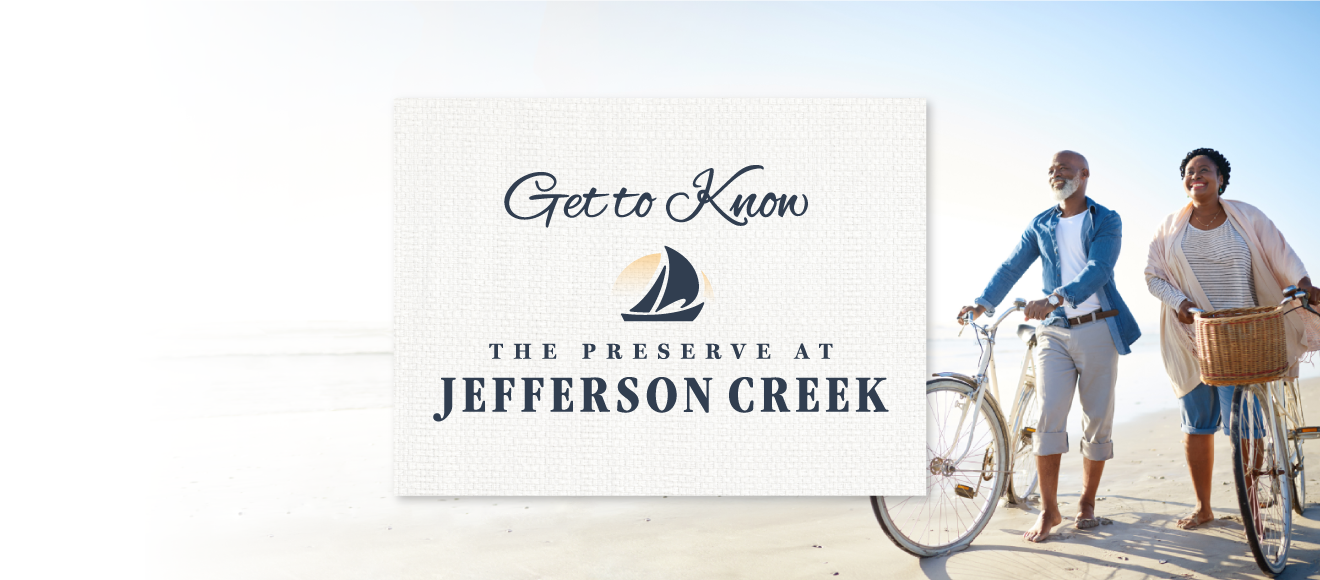 Tucked away just 1.5 miles from Bethany Beach is our newest Schell community, Jefferson Creek. This community has so much worth bragging about – it's the closest new home community to Bethany Beach, and the location and price point are pretty incredible. But we'll let Jay give you the rundown…
Marketing and sales talk aside, what do you think makes Jefferson Creek so unique?
The fact that we are just 1.5 miles to the beach is HUGE. This location really is incredible if you are looking to be near the heart of Bethany Beach or the Delaware beaches. We're also surrounded by land that cannot be developed – 2,000 acres in fact – so you are close to everything while still feeling like you are tucked away from all the hustle and bustle. 
For someone who has never visited Bethany Beach before, how would you describe the area? 
The Bethany Chamber calls it "the quiet resort," which is so true, it really is a quieter, more laid back lifestyle that is more reminiscent of your typical small beach town. There's the boardwalk, the beautiful beaches, and just enough commercial activity to satisfy the local need without being overwhelming. The Town of Bethany actually changed regulations in order to ensure the area did not develop into a big city beach town like other areas along the East Coast. Bars are closed earlier and building restrictions are in place to keep it a nice little beach town. I raised four daughters and this is where we always beached it. A typical day for us was boardwalk, lemonade, putt putt golf, arcade, shops, and maybe an adult beverage overlooking the ocean;)
How about things to do nearby? You're sort of our resident Bethany Beach expert here at Schell, where are your favorite places to: 
Dine: Oh there's lots of great restaurants! Mangos and 99 Sea Level are both on the beach so you'll get those great views, but there's also Sedona's, The Parkway, Bethany Blues, Grotto's and Off the Hook. 
Spend Time Outdoors: James Farm, Fresh Pond, the beach, state parks, ride-on beaches, and the Assawoman, which has over 2,000 acres with access to trails, boating crabbing and fishing. 
Describe Jefferson Creek in 3 words: 
Near the beach. 
The model is amazing! And the first Lilac model we've opened in a community; what are some of the unique features of this floor plan?
The Lilac is a great, open floor plan with an amazing second floor that is so perfect for entertaining and hosting guests. The second owner's suite will make your family and friends so comfortable that they won't want to leave!
If you could pick a favorite floor plan, which would it be and why?
The Bluebell! It has a really good room count on the first floor with three bedrooms and still has the flexibility to add a second floor with lots of options to finish it out the way you like. 
Let's talk industry trends – what are people looking for in a new home right now?
People are really looking for a design fit for modern living. They want something with great curb appeal, but that is also functional. There's also a big demand for energy savings, and a desire for a house that at the end of the day is comfortable and fit to their lifestyle. 
In your opinion, what sets a Schell home apart from other builders?
Definitely our commitment for doing it right. Schellter is also a big part of it because it's something that no other builder can say they have. It really makes us unique.
What's a 'must-have' selection in new homes right now? 
Upgraded kitchen and a 'wow' shower in the owner's suite. 
Final thoughts?
This really is an incredible location and an incredible price. Plus it's a Schell Brothers community!