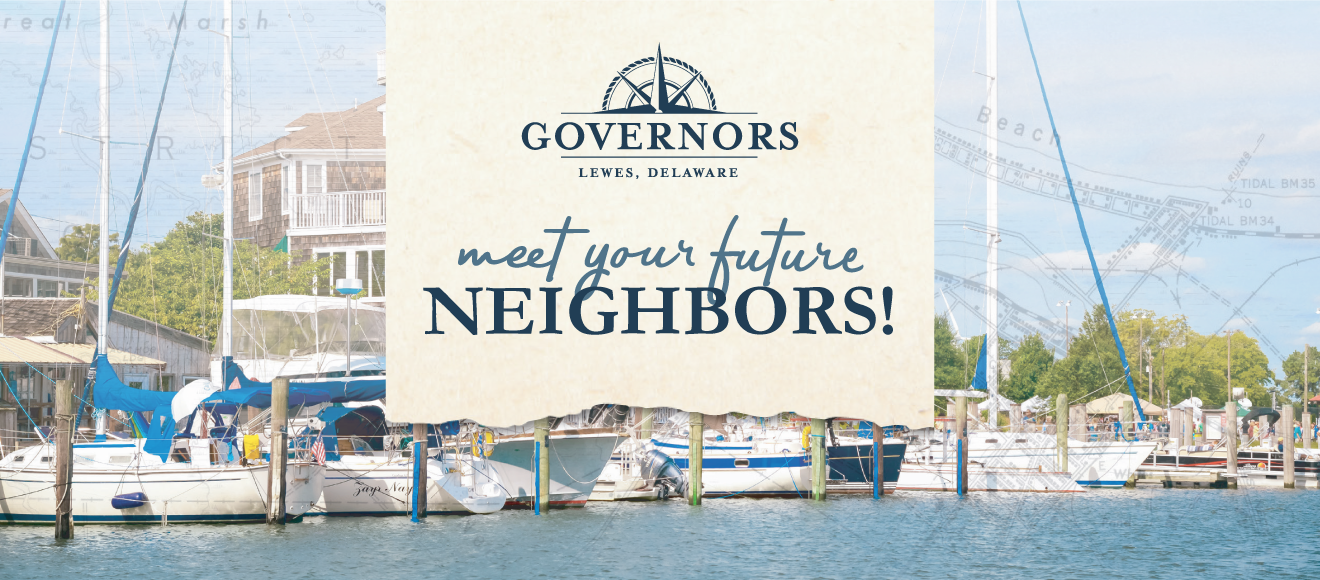 Let's kick start the week with another introduction to our awesome group of (ever-growing) neighbors here at Governors!
Tell us a bit about yourselves and your current situation?
We are the Sutliffes – our goal is to NOT be the loudest family in the neighborhood, but we have a feeling we may be in the running for this.  Our family consists of Brad and Kristi, three children – Nate (8), Emme (5) and William (2).  We also have a cat, Milo and a fish, Taco that round out the family.  Brad currently works as an employee benefits consultant at Arthur J. Gallagher while Kristi is a stay at home mom.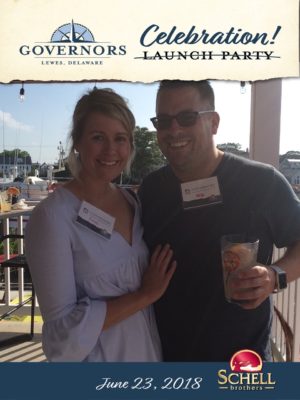 We moved to the Lewes area in the fall of 2017 from Salisbury MD – we are wondering why we didn't make the move years ago as we simply love the area!
How did you hear/know about Lewes and the beach?
We have been coming to the Lewes area for the past 10 years.  With family in the area we have vacationed in Lewes throughout the year and fell in love with the town immediately.  We absolutely knew that we would end up living in the area, but assumed this would be for retirement….once you realize how great the schools are and how much the area has to offer it was a no brainer to "move up" our retirement and raise our family in the community.
Why did you pick Governors as your new home community?
Timing could not have been more perfect on our end for Governors – we had been evaluating the market throughout the past year.  When the opportunity came to be apart of the Governors Family, it was a no brainer.  Our three main goals were to be in the Shields School District, East of Route 1, and stay within a budget (please send a follow up note on this point when we schedule our selection meeting!!!!)
Why did you pick your floor plan at Governors?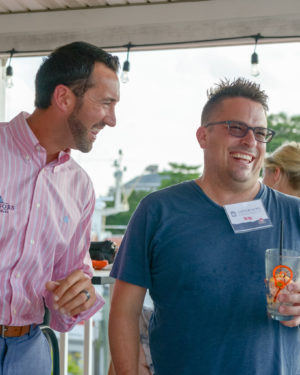 Now this is funny……do we want the Bluebell????  How about the Jasmine??……No, maybe the Lilac…..one of these days we will actually make our final selection.  Feel free to place your bets!!!  One thing that we do know, whatever house we select, we know we are going to get an amazing house via Schell.
What do you look forward to the most once you live in your new home in Governors?
Has to be the location – so close to everything – schools, downtown, library, and beach.  We are excited to find our "forever home" and continue our growth as a family.  We look forward to meeting our neighbors and really putting the UNITY in COMMUNITY.  Most importantly our number #1 goal was to live as close to Adam as we possibly could!!!!