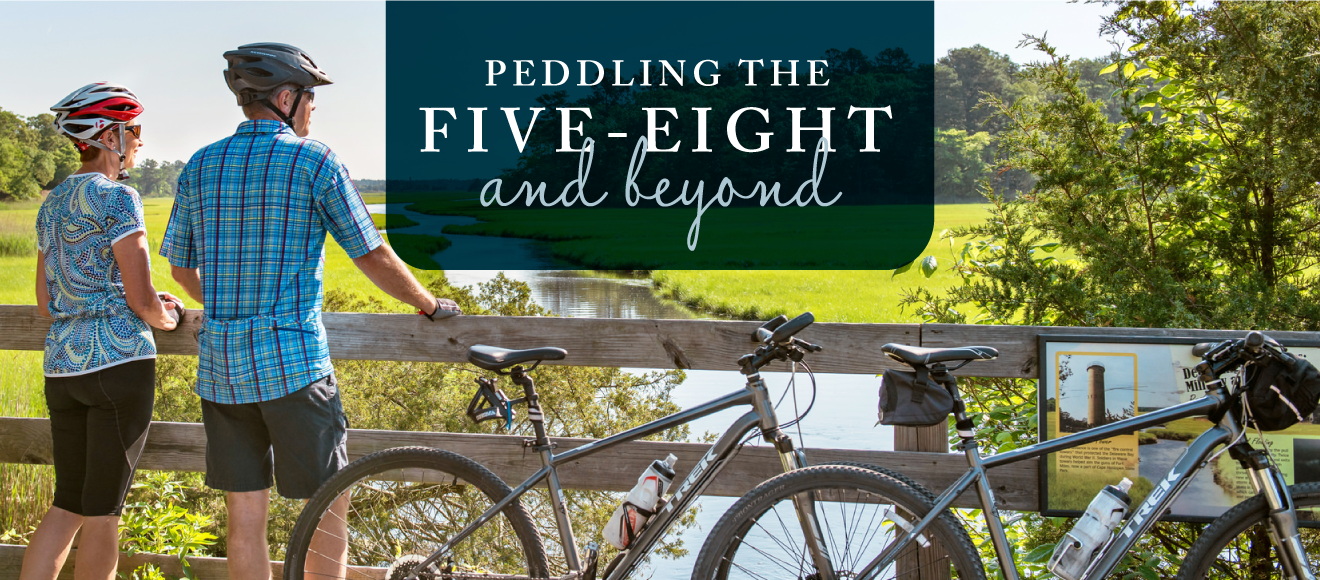 I've been using the title of this exciting new blog series as a hashtag on my Facebook page but I'm not sure everybody understands it! Ha. When I was given Governors as Schell Brother's brand new community East of Route 1 on Gills Neck Road, the first thing that came into my mind was cycling.  That's why we have four beach cruisers at the community sales center right now, which might I say have some amazing blue wheels! And guess what, I want you to come to Governors and jump on a bike and peddle the '58!
The lifestyle on Gills Neck Road affords you the ability to cycle to the beach, which let me tell you, once you've done it you'll be absolutely hooked. And it's not just biking to the beach either; you can cycle to the beach, downtown Lewes, Cape Henlopen State Park (CHSP), Cape-May Ferry, even to Rehoboth with minimal road time! How? Gills Neck Road gives us access to the Junction and Breakwater Trail which allows us to enjoy life without having to get on Seashore Highway (Route 1) every day. Talk about the good life!
So back to the title of the series…
Peddling is all about cycling/biking and the five-eight is referencing the zip code of Lewes – 19958.  The five-eight is the place to be! We can cycle to Lewes and Rehoboth, PLUS soon enough with the new Lewes to Georgetown Trail we'll 'go beyond' the five-eight by trail with minimal road use. Pretty awesome right??
This is the introduction to my NEW and exciting blog series where we will peddle from Governors to a different location each time and show you why this location is so worth it.  We will plot the distance of the ride and show you how everything is so very accessible at Governors.
So are you ready to go peddle the '58?!
Everything is there for you, no excuses, it's time to live the lifestyle you deserve…the Lewes life!