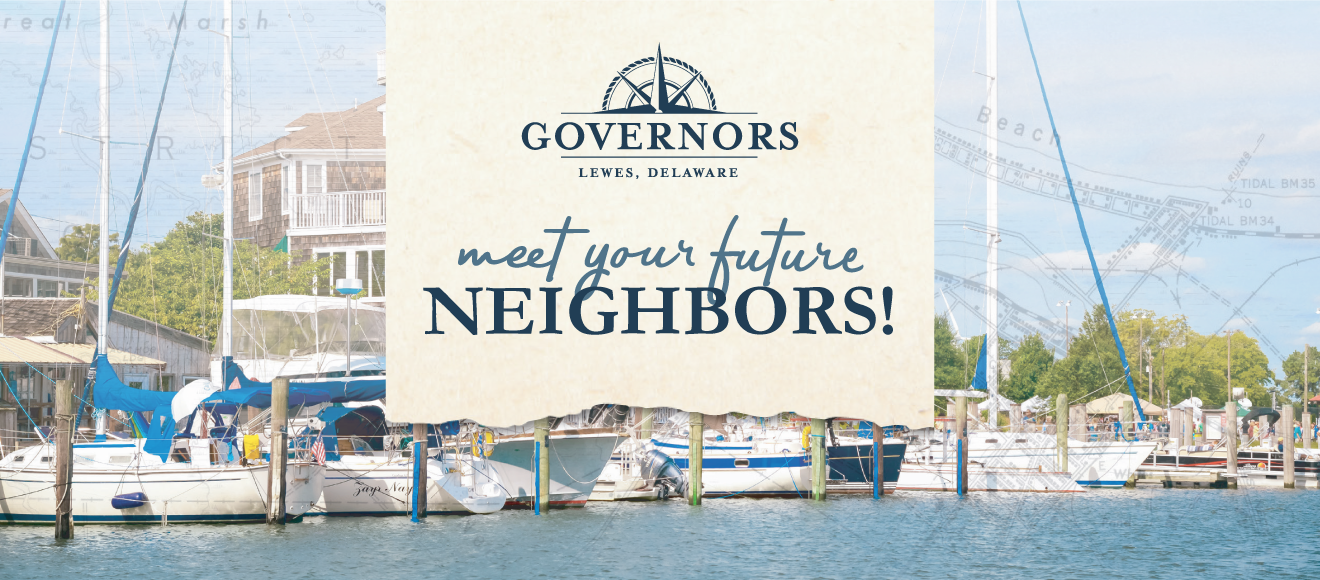 Next up in our growing Governors' roster are the Turners! Meet this awesome duo and join us in welcoming them to the Governors/Schell Brothers family:
Tell us a bit about yourselves and your current situation?
We are Diane and Tony Turner, coming down from Lynbrook, NY, a village in the western part of Long Island.  We met while students at Fordham University in the Bronx, and we'll be married 35 years this September.  Diane is retired from a career of accounting / CFO and then teaching college business courses at the high school level; Tony is retired after 33 years at Allstate Insurance Company.  We have three wonderful children, all out of the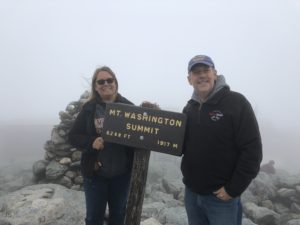 house now and successful in their own fields.  We are also still blessed to have two of our aging parents nearby us in Long Island (Tony's mom and Diane's dad).  We are avid Disney, Mets, & Jets fans, we love to travel and camp (we have an Rpod lightweight trailer), and we love to bike, hike, and kayak.
How did you hear/know about Lewes and the beach?
With an empty nest now, and the high real estate taxes in Long Island, we have been thinking for awhile that we need to "scale-down" and move off the island.  We definitely have no interest to move north and into colder territory, and we love the beach.  We also do not want to live too far from any of our children (currently located in Maryland and New York City).  Delaware seemed like a perfect fit for us.  We made several trips down to the Lewes/Rehoboth Beach area before finally finding "our home."
Why did you pick Governors as your new home community?
First, we have been very impressed with the quality and efficiency of the homes in the other Schell developments in the area (not to mention all the salespeople!).  When we heard about Governors opening up, we were thrilled.  The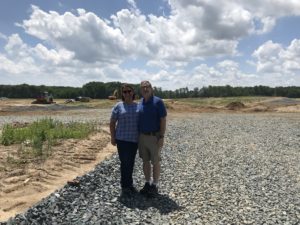 proximity to the beach, the trail, the park, the breweries, the town, etc.; the timing of construction; the models available; the community center and pool (with a swim-up bar!); the ability to get in from the beginning; … what was there not to love?!?
Why did you pick your floor plan at Governors?
We chose the Orchid model because we love the open feel along with one-floor living.  We are scaling down a little from our current situation (losing a basement and formal dining room), which is good for us because we want/need to de-clutter!!!  Adding the loft gives us space for all our kids to stay if they are all visiting at the same time, and the unfinished storage will help for those things we just can't get rid of yet!!!
What do you look forward to the most once you live in your new home in Governors?
What is there not to look forward to?!?  First, we met almost all our immediate neighbors at the Launch/Celebration party, and they are all wonderful people.  We can't wait to develop friendships with them and all our other neighbors.  We are also thrilled to be able to walk or bike on the nearby trail, whether heading into Lewes, Cape Henlopen State Park, or Rehoboth Beach, to walk to the nearby breweries (and stumble home??), to check out all the local stores and restaurants, to relax on the beach, and to kayak on the canal, in the bay, or wherever else we can launch our kayak.  With our parents' situations, we're not sure how immediate we will make Governors our permanent home, but we are so excited to be making the move!