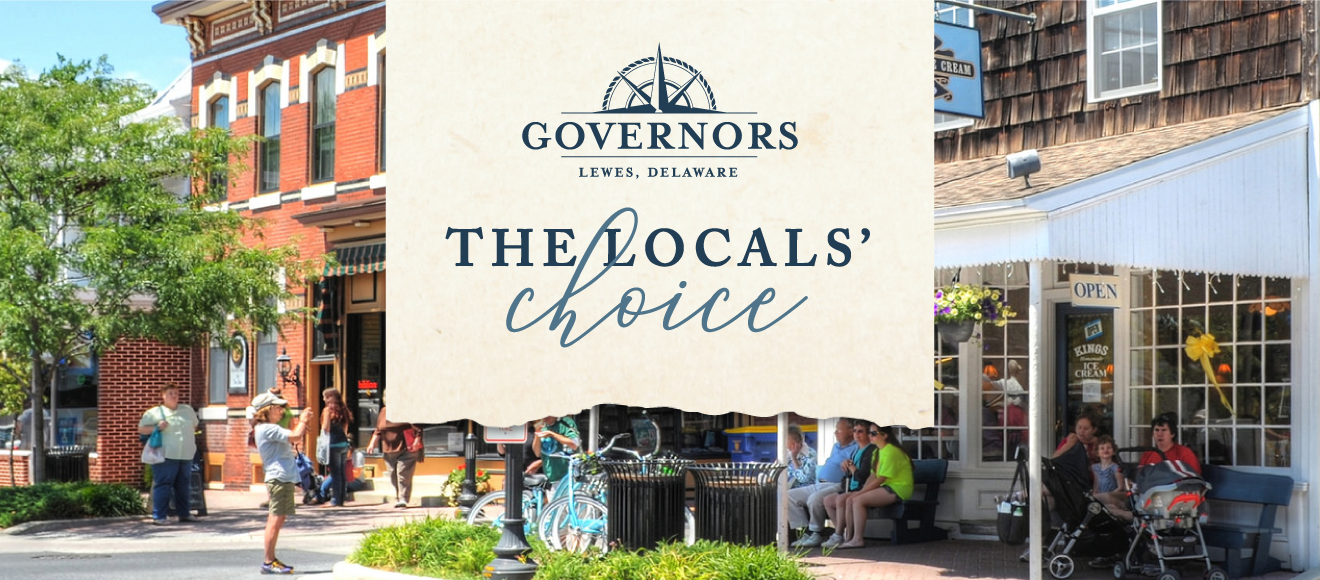 When traveling to a new area, most people try to seek out the locals' favorite spots. And who knows better where to eat, what to do, and how to get around better than the people living there every day, right? So when moving to an area, it stands to reason that the locals also know the best places to live. So where is the locals' choice in Lewes? Governors!
We always knew Governors was going to be one of our fastest selling communities, particularly for those relocating to the area. This highly anticipated community (ten years in the making!) has the location everyone wants: East of Route One, minutes from downtown Lewes, and right on the Junction and Breakwater Trail connecting Lewes to Rehoboth. The amazing location is paired with resort-like amenities, dedicated open space in the community, and our town homes and popular Coastal Series single-family floor plans. So it was no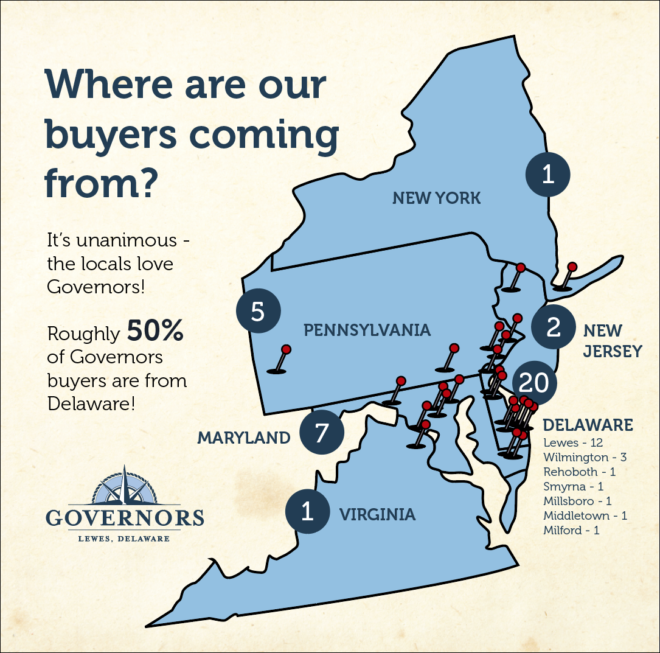 surprise to us that the first phase of single family sites sold out before the official community launch date this past June. But what did surprise us was how many of our first Governors homeowners are coming from the local area. 12 of our first 36 buyers in Governors actually came from the city of Lewes itself, with others coming from nearby cities and towns such as Rehoboth Beach, Millsboro, and Milford. 
The local community quickly realized that if they want to be close to downtown and have the East of Route One location there are so few opportunities remaining. And with the introductory pricing at Governors being much lower than neighboring communities, it makes sense that the locals would jump on the opportunity right away! 
So why else is Governors the locals choice? Pricing and location aside, we've found that people are looking to live in sensibly sized homes with little to no maintenance. What we've seen is that many of our local buyers are done with the 'big home' thing and are ready to stop being 'land barons' (or worse, be stuck cleaning 5 bathrooms each day). Locals are deciding on Governors because it means when they wake up they can focus on living the beach life and the Lewes life. From dawn to dusk and beyond Lewes adventures await you. 
To find out more about why Governors is the locals' choice community visit our website and reach out to our sales team:
Natalie Sweeney
(302) 249-4726
Natalie.sweeney@schellbrothers.com
Adam Pettengell
(302) 228-2719
Adam@schellbrothers.com