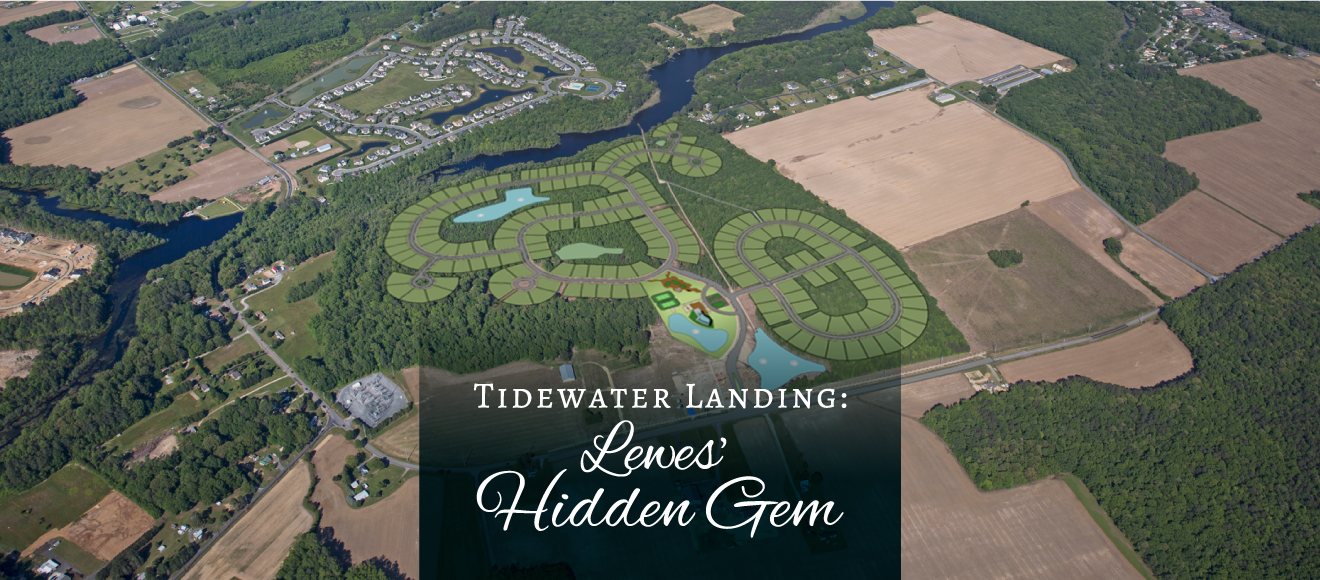 It's official!  Tidewater Landing is the place to be!  With large, wooded homesites and access to Love Creek, it's easy to see why 30 homes have been sold in just our first 5 months.  Oh, and did we mention we can accommodate basements as well?!
If you haven't heard about Lewes' hidden gem, Tidewater Landing, it has quickly become a fan favorite here at the Delaware beaches. Just 6 miles from Historic Downtown Lewes, you'll have access to all of the local favorites, from the eclectic local shops, to the award-winning restaurants, to the pristine beaches. What's more, you'll still maintain the sense of privacy and serenity you've been craving in a new home, with a community tucked away in a quiet part of Lewes where the summer crowds won't impede upon your daily life. Did we mention the HOA will be maintaining your yard? That means more time to enjoy all of the above!
Tidewater Landing is uniquely located within a large forest along Love Creek, which is an estuary of the Rehoboth Bay.  Along with the community kayak launch and fishing pier, you'll also have access to the beautiful clubhouse with a fitness center and large outdoor pool that will sit along one of our ponds.  Walking trails will weave through the wooded areas, providing you with the perfect place for walking your dog, exercising, or taking a leisurely stroll.
But, here is the best part!  Right now, you get all this at a discount! If you have been following Schell Brothers over the years then you are probably aware that the earlier you buy in a new home community, the better deal you get. For example, nearby Schell Brothers communities have seen as much as a $85,000 price difference for those that bought in the first year vs. those that bought toward the end of the community (only 3 years later).  That means those that buy at Tidewater Landing now can expect their home to appreciate up to $85,000 in just 3 years to match the Lewes home market value.  That is an incredible investment!  This is why you typically see the savvy investor buying early in a community – you simply can't find these returns on an investment with used homes or communities nearing completion. It's like they say, 'the early bird gets the worm!'
We'd love to show you first-hand why everyone falls in love with Tidewater Landing, so come on by and we'll go exploring on our 4×4 Gator so you can fall in love too!
To learn more about Tidewater Landing and to view our floor plans and pricing, simply click here.
Or give me a call at 302-842-5705!