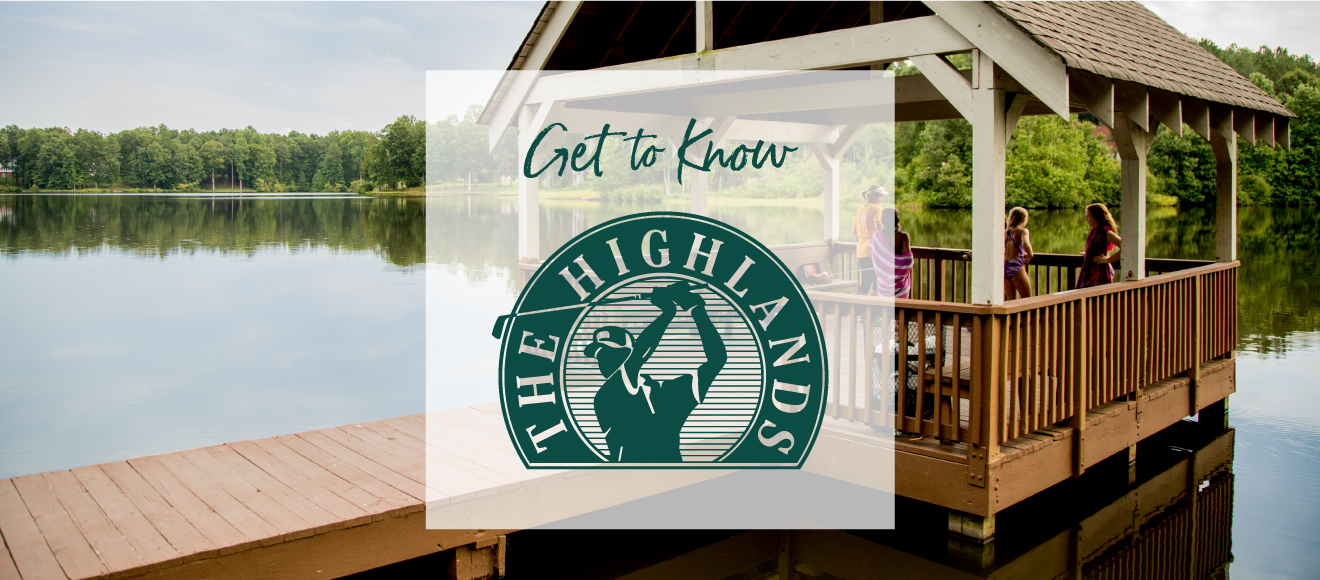 There's lots to celebrate in the new year, including the news that we are now selling in The Highlands! Located in Chesterfield, Virginia, it may seem cliche to say 'this community is unlike any other' but it truly is. From the 65-acre community lake, to the expansive homesites, to those awesome amenities, The Highlands is soon to be on your radar (if it's not already). But we'll let Leigh fill you in on our new homes in The Highlands, including favorite floor plans, must-have selections, and our current incentives.
Marketing and sales talk aside, what do you think makes The Highlands so unique? 
There is something special about The Highlands that makes you feel at home just driving through the community and taking in its natural beauty.  The community is located in the heart of Chesterfield County with a wooded surrounding that provides a serene sense of community.
This is a well-established, master planned community with a ton of awesome amenities, what are a few favorites that you think our future homeowners will love the most?
How could I only choose just a few favorites with the number of amenities The Highlands has to offer? There is a 65-acre community lake that is perfect for fishing, paddling and sailing, or you can take a swim in the Junior Olympic pool or splash-park! You can also enjoy a round of golf on The Highlands' 18 hole championship golf course. There are also plenty of walking and hiking trails throughout the community.
There is a little bit of everything for all ages!
And how about those lot sizes! 1-5 acres?
The Highlands and Lake Margaret both offer acre-plus homesites perfect for you and your family to enjoy. Imagine what you could do with all of that space . . . The Highlands offers both privacy and relaxation in your own backyard!  And in Lake Margaret, enjoy your acre with no yard work…even better!
How about location – The Highlands seemingly offers everything you might need right in the community, but what else is nearby? Local schools? Favorite restaurants? Nearby things to do? 
It is just minutes to Pocohantas State Park which is perfect for all the nature lovers! 
The Highlands is a convenient commute to downtown Richmond and all the shopping and dining that Chesterfield and Chester have to offer. Route 288, Chippenham Parkway and I-95 make it easy to get around town!
One of my favorite local restaurants is Riptides Seafood Restaurant off Iron Bridge Rd.  The best part about it is that they are the same owners of The Highlands' very own restaurant, The Reserve! If you haven't been there yet— you are missing out.
Describe The Highlands in 3 adjectives: 
Private
Serene
Relaxing
Schell is building throughout The Highlands, but also in Lake Margaret. What's the difference? 
Lake Margaret is the maintenance-free, 55+ section nestled towards the back of The Highlands. It offers large, secluded homesites with the ease of maintenance-free living! Lake Margaret also has its very own clubhouse within the section perfect for neighborhood get-togethers. The best part is the Bocce Ball court.
Let's switch gears and talk industry trends. What are people looking for right now in a new home in Richmond? 
Our basements have been a fan favorite for sure! Whether folks are trying to downsize, looking to use that extra space for storing, or interested in having an additional place for entertaining— people are really noticing the advantages of a basement. We have countless options for all of the variety of uses.  The best part… we INCLUDE a basement foundation with our homes in The Highlands and Lake Margaret!
In your opinion, what sets Schell Brothers apart from other builders in the area? 
Related to the home, our Schellter™ Advanced Building Science technologies provides the ultimate high performance home for our homeowners. People walk into our models and say they can just feel the difference in our quality!
What really sets us apart, though, is our team of employees.  We foster a culture of happiness . . . without a doubt and this will transfer into an incredible homebuilding experience for our buyers! We are all so passionate about spreading and creating happiness for ourselves and our homeowners that gives them an unparalleled home building experience.
If you had to pick a favorite floor plan, which one would it be and why? 
This is tough but if I had to choose just one, I would pick the Whimbrel floor plan! It is not your typical "ranch-style" plan that you may be used to seeing in Richmond. I have folks that weren't even considering a ranch style floor plan that walk into the Whimbrel and immediately fall in love. It is so versatile and has plenty of options to make it your own.  It is hard to find a ranch style plan that gives you that open-concept feel but the Whimbrel does just that— it feels cozy and open at the same time!
Final thoughts?
As we open our Kingfisher model home in the first part of 2018, I'm so excited to share our Grand Opening Incentives with you!  The included unfinished basement combined with $20,000 in savings off the price is truly AMAZING.  I'm so excited for our model to open, but until then… you should take advantage of our incentive package… it won't last long!
Interested in learning more? Simply click here.
Want to take a tour? Ready to schedule a visit? Give Leigh a call at (804) 295-4906.