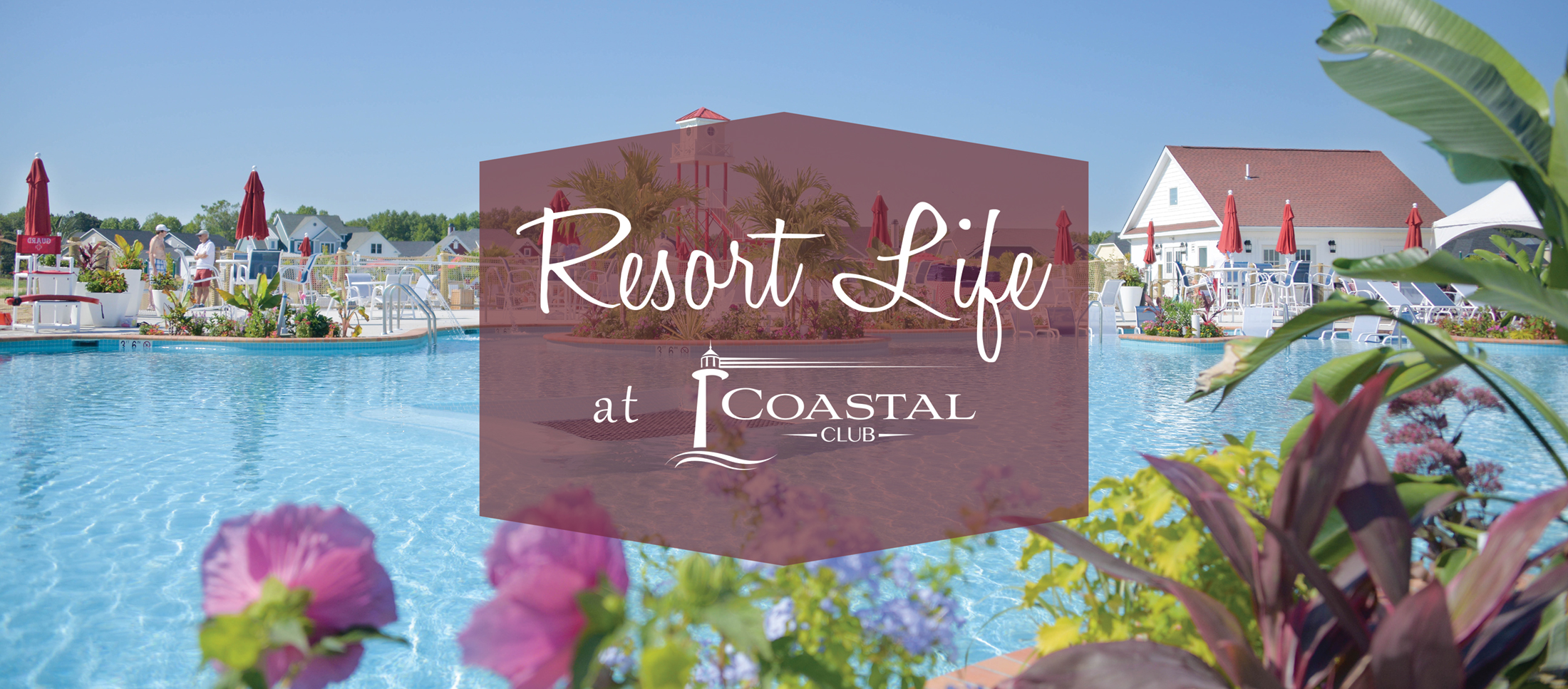 Coastal Club has been open for sales since February 2015, and what a whirlwind it's been since the launch date! The community started as all communities do, with a grand plan and a vision for a beautiful community that would one day come to fruition.
For Coastal Club, the plan hinged largely on the vision for resort living in Lewes, Delaware, something which incidentally hadn't been done before in an area this close to the much sought after Lewes zip code.  To be 5 miles from downtown Lewes and have the luxury of an amenity-rich community is a pretty awesome combination… and our homeowners soon agreed. As of today Schell Brothers at Coastal Club has SOLD 175 homes!
I know you're thinking how fast our sister community Senators sold out, but believe it or not, Coastal Club is breaking all the records.  To boot, we now have our clubhouse open, along with our outdoor pools, our amazing swim-up bar, and party deck!
I documented the build like I do with our homes at Coastal Club and put together a few videos.  I hope you agree that something this amazing needs to be shown off.  It started as a plan but now, it's a reality. Take a look at the progress!
For a short video of the Swimming pool progress: click here. And for the clubhouse progress: click here. 
With activities and classes now popping up, The Lighthouse Club is evolving into the social scene it was built for.  Having Big Fish Grill handling the food and drink makes it pretty neat to drop in there as well;) The steel drum playing every Saturday 2-4pm, well, that's just the icing on the cake.  As we say at the Club, every day is a vacation!
I think the big thing I've noticed compared to other communities I've worked in is that the Lighthouse Club is well used. The gym is active, already the tennis and pickleball courts are bustling, and I saw some solid bocce ball action this last weekend. It's active here folks and that's what people want when they move down to the beach. The party deck is always busy, it's a little sun trap up there (a rather dangerous trap in fact, as the drinks can fly back very quickly). And again having Big Fish cook the food for the swim-up bar means that people don't have to go far as the food on-site is simply amazing.
Come on down and I'll show you for real.  The videos are great but there is nothing like the real thing!
Resort living….vacation life…. every day.
Interested in paying us a visit? Stop by! We're here 7-days a week.