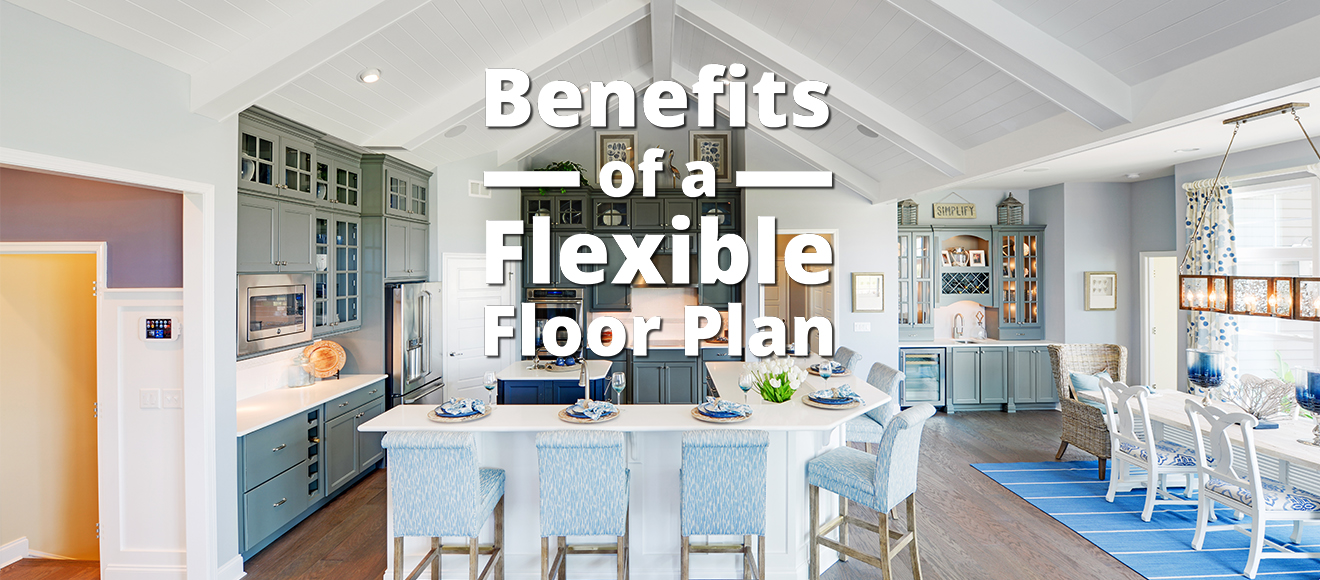 Current buying trends dictate new home designs and living spaces that feature versatile and flexible floor plans; however, finding this characteristic in a home plan that is less than 2,500 square feet in size can be challenging, particularly for the buyer interested in purchasing a home that can house two or more generations. Enter the flexible floor plan!
Working as a sales manager, I've heard a wide range of needs and 'must-haves' from buyers, from a home for two or more generations to comfortably live in, to needing a larger guest space for family to enjoy during their visits. No matter the situation, the need consistently lends itself towards a floor plan that can adapt to a wide variety of lifestyles.
Finding Flexible Floor Plans
Some of the notable features of flexible floor plans that are gaining in popularity today include:
A pre-defined, flexible, first floor space that can adapt to a study, den, living room or bedroom as your life evolves and changes over time.
Family center or mudroom which can be used for a computer area, cubbies for back packs and sport equipment, or even a dog wash area.
Tech nooks on a stair landing or in a hallway.
Bonus rooms which can be turned into a bedroom suite, play room,  fitness room or studio.
Two master suites, either on the same level or split between two floors.
Our floor plans are designed with functionality in mind, which is why many of our floor plans were specifically designed to maximize these efficient features.  As for expandability, we also have that covered!  I'll call attention to one of my favorite examples, the Whimbrel  floor plan, which starts at a size of 1,971 square-feet and can be expanded as large as 5,251 square-feet as needed with the addition of sunrooms, bonus rooms, added bedrooms, and a finished basement, to name a few.
Finding your 'Now and Forever' Home
When I first meet someone looking for a new home, I always start by learning about the house they live in now, and more specifically, to find out what isn't working for them.  Once these issues are identified, we can go from there and dream a bit about what their "perfect" home looks like.  This enables me to make suggestions on their new home design and include some of the limitless features that make their home unique for their particular situation.   Today, many people want a home that will work for them now and in the future – a home that will evolve as their life changes.  I call that a "now and forever" home.
So whether it's a typical family with two small children, or a family with young children, an older teen and their mom living under the same roof, we have a floor plan that will work! By choosing a flexible floor plan, you're choosing a floor plan that not only fits your needs now, but one that is also catered to your future. Don't compromise on your idea of a perfect home; rather, find a floor plan that fits your lifestyle perfectly. Your present and your future will thank you.