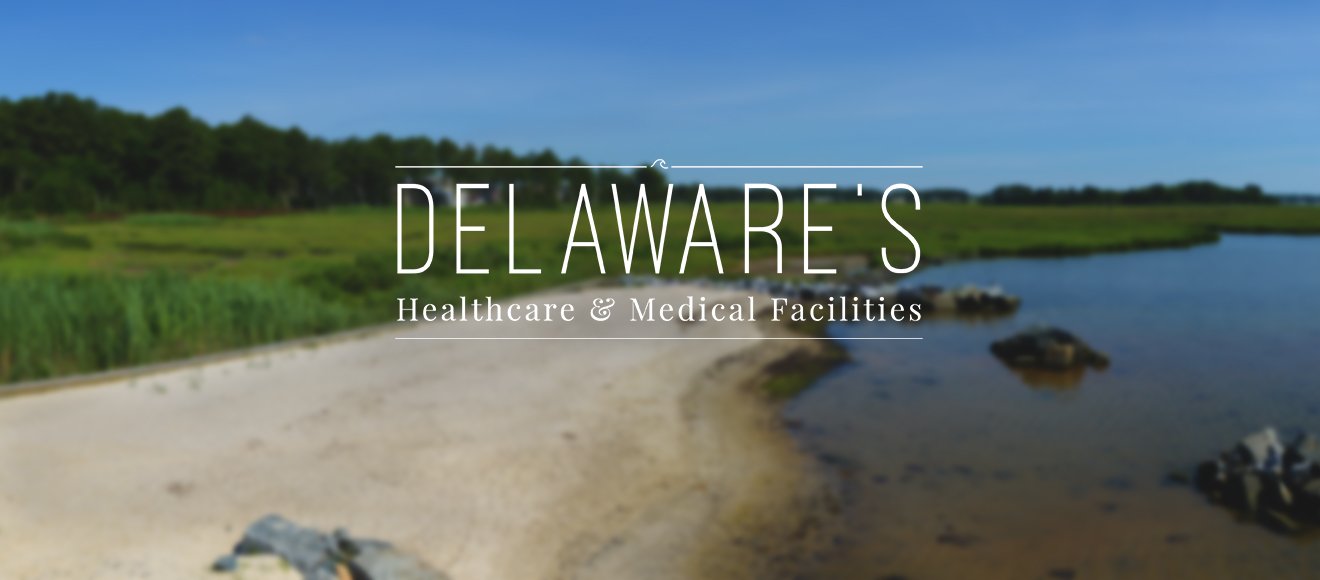 For the out-of-towner new to our area and thinking about buying a permanent or secondary home in Delaware, one of the first things you'll consider is how close you'll be to quality Delaware healthcare facilities. While the beach itself has innumerable healing qualities, we all want to know that our health needs will be attended to by the best of the best. The good news is, in addition to being within driving distance of some of the best hospitals on the East Coast, Delaware healthcare has bragging rights to its own award-winning hospitals.
What's Nearby
If you are in Southern Delaware, your immediate option will be Beebee Healthcare. Located in Lewes and near Rehoboth, Beebe offers a wide array of inpatient, outpatient, emergency and diagnostic surgeries. For those of you looking to settle further north (or if you don't find your needs met at Beebe), Northern Delaware is home to the nationally-acclaimed Christiana Hospital. Located in Wilmington, Christiana Care Health System is one of the country's largest health care providers, ranking 21st in the nation for hospital admissions.
What's Offered
Christiana is Delaware's only Level I Trauma Center. It's is also a major teaching hospital, with two campuses and more than 250 medical-dental residents. In addition, the campus includes the Center for Heart and Vascular Health and the Helen F. Graham Cancer Center
In addition to offering inpatient, outpatient, emergency, and diagnostic services, Beebe also operates the Beebe Health Campus on Route 24, Georgetown Health Campus, and Millville, Millsboro, and Milton satellite centers, which offer satellite imaging, physical rehabilitation, and lab services, including walk-in care centers. In addition, Beebe offers Beebe HealthyBack, Ornish Reversal Program and Cardiac Rehab, Wound Healing & Hyperbaric Medicine and Diabetes Management & Medical Nutrition Therapy, Gull House Adult Activities Center, Beebe Home Care Services, the Margaret H. Rollins School of Nursing, and more throughout Sussex County.
Awards and Accolades
Next to first-hand experience and word-of-mouth, one of the best measurements of quality healthcare are found in the awards and recognition received over the years, which both Beebe and Christiana have secured in a variety of areas.
     Beebe:
Named America's 100 Best for Cardiac Intervention
Received eight Healthgrades Five-Star ratings in clinical areas: Total Knee Replacement – 14 years in a row; Spinal Fusion Surgery – 8 years in a row; Total Hip Replacement – 2017; five-star designations in Stroke, Pneumonia, Sepsis, and Respiratory Failure.
Beebe Healthcare received The Joint Commission's Gold Seal of Approval for Joint Replacement – Hip, Joint Replacement – Knee, and Spine Surgery.
Beebe has been NICHE (Nurses Improving Care for Healthsystem Elders) since 2011.
Beebe's Tunnell Cancer center is accredited by both the Commission on Cancer of the American College of Surgeons, and the Quality Oncology Practice Initiative (QOPI®) Certification Program, an affiliate of the American Society of Clinical Oncology (ASCO).
      Christiana:
The US News & World Report places Christiana Care's Department of Medicine and Department of Surgery among the top 50 listings in 2 specialties – Gastroenterology and Urology.
Christiana Care's Center for Heart & Vascular Health has been awarded the highest national ranking—three stars—from The Society of Thoracic Surgeons.
Christiana Care Health System achieved Magnet®recognition for excellence in nursing by the American Nurses Credentialing Center
Christiana Care Health System's Surgical Critical Care Complex (SCCC) earned a Silver Beacon Award for Excellence from the American Association of Critical-Care Nurses
To learn more about Beebe Healthcare: https://www.beebehealthcare.org/
To learn more about Christiana Care Health System: https://christianacare.org/