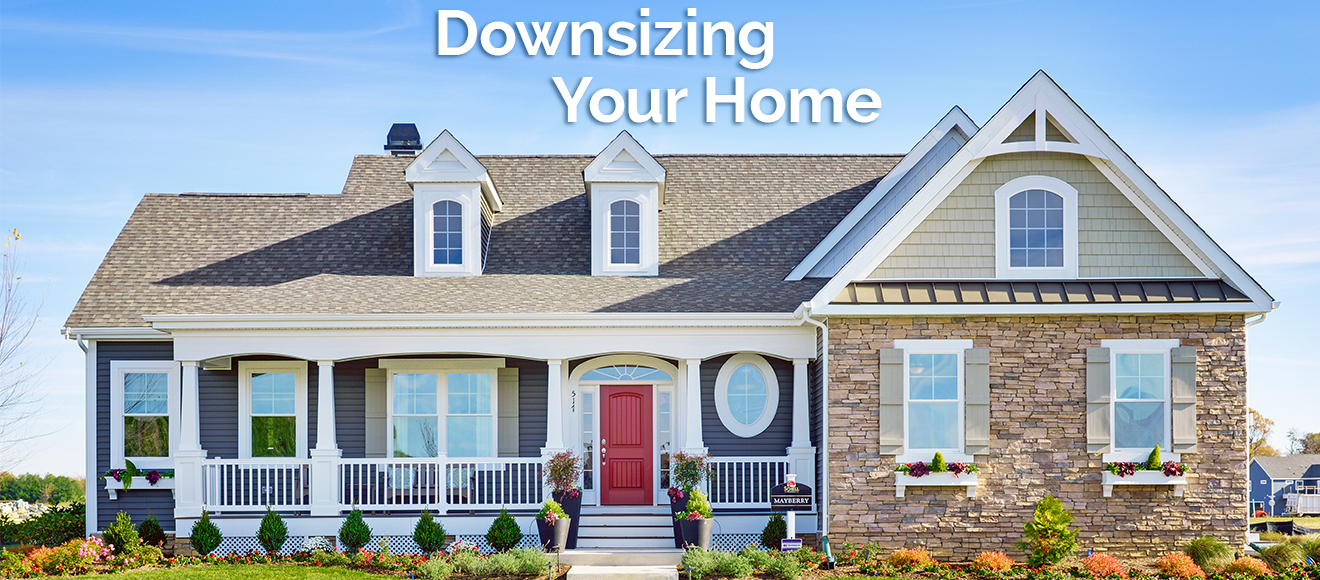 With the kids moving out, it's natural to start thinking about leaving a house that is too big for you or requires too much maintenance. Perhaps you're not ready to make the leap to condo or apartment living. Or you know that you want a home that's not quite as big as what you have now, but that can still accommodate the kids and grandkids when they visit. You've also found yourself wishing you had more social activities nearby, or conversely, worrying that moving to a new area will disrupt the social life you've built in your hometown. The truth is, downsizing your home and moving to a new area can raise a lot of questions and concerns, but with the right planning, the outcome can surpass your new home dreams.
Weighing the Benefits of One-Story Living
For many, the thought of downsizing from your current, multi-level family home to a one-story rancher might seem impossible, but we have found that many of our homeowners quickly embrace the functionality and flow of our open, ranch floor plans. That separate dining room you thought you needed? Not so much. The formal sitting room at the front of the house? It was really a repository for collecting miscellaneous items and dust. On the contrary, downsizing doesn't necessarily mean sacrificing space, in fact, reallocating space to give way to functionality means open floor plans that flow effortlessly from room to room, with options for tech nooks, bonus rooms, and even basements, to fit perfectly to your modern lifestyle.
Joining a Community
If you've been living the country life for the past few years, or if you're a city-dweller and are used to being close to social activities, buying in a planned community could be the perfect fit for you. Our communities pack some serious punch with their extensive list of amenities, from state-of-the-art clubhouses that serve as the social hub of the community, to full social calendars, to golf courses, tennis/pickleball courts, hiking trails, dog parks, indoor/outdoor pools, and dining. An amenity-rich community means neighbors that quickly become friends and a full social calendar all year long.
Picking the Perfect Location
If you're considering packing up and moving to a new state, Delaware has it all. If you're thinking, 'what is there to possibly do in Delaware,' we feel you, it's a small state that is relatively off the map, but the truth is, our small state is chocked full of adventures and activities. Activities aside, the real draw is the tax benefits. With property taxes among the lowest in the nation, imagine what you can do with those savings! Travel more, invest more freely in your hobbies (or finally try that new hobby you've been eyeing up), or spoil your grandkids to no end.

Selling your home to downsize and move to a new area can be overwhelming, but envisioning the active, stress-free life that awaits you makes it much more manageable. Find a new floor plan that doesn't make you feel like you've sacrificed your lifestyle, join a community that aligns with your active social life, and select a location that hits all the items on your checklist.