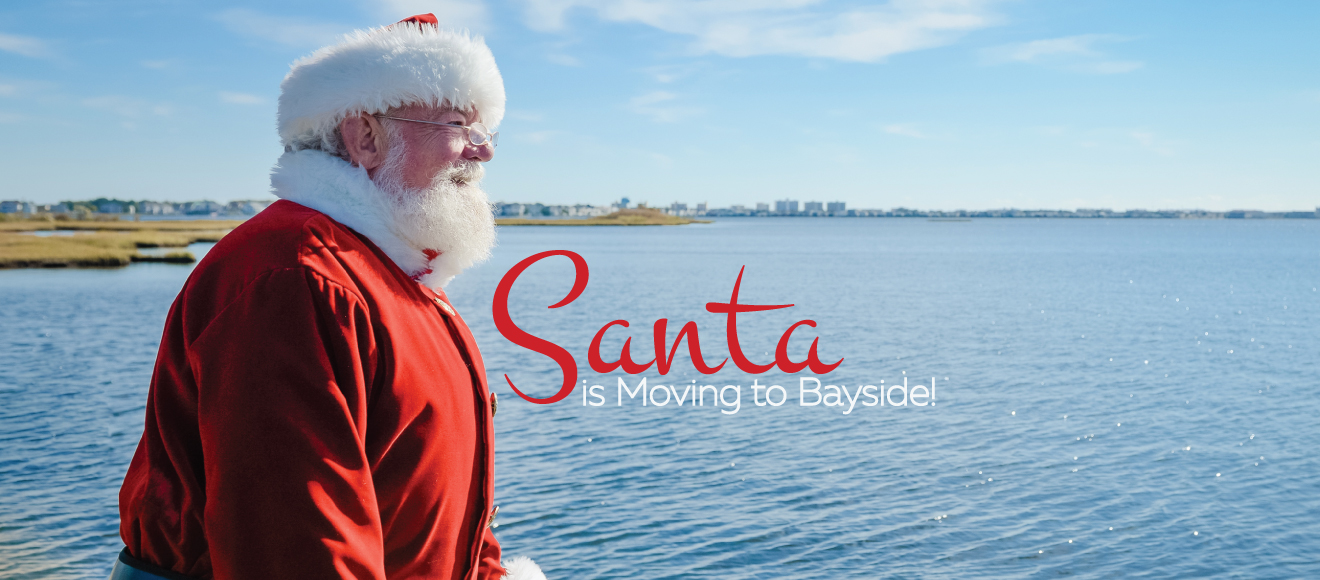 You heard it here first! Santa bought a home in Bayside!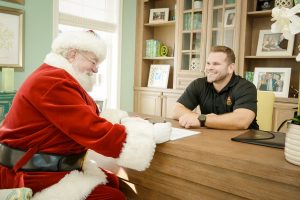 As the Christmas season approaches, Santa and his elves have been working day and night to prepare for another busy Christmas Eve! While Santa loves bringing happiness to boys and girls all over the world, he can't help but feel exhausted every year as he lands his sleigh on December 26. Santa and Mrs. Claus decided that this year they finally needed to get a vacation home where they can relax and unwind during the summer months. And where else could be more perfect than Bayside?
When we asked Santa why he decided to buy a vacation home in Delaware, he said the choice was easy, "I've been all over the world, and haven't found any beaches more beautiful than those in Delaware – with the soft sand and perfect weather, it just can't be beat." Santa and Mrs. Claus really wanted to escape from the hustle and bustle of big cities like NYC, Philadelphia, and Baltimore after a busy Christmas season, but they enjoy being close enough to the cities that they can still visit.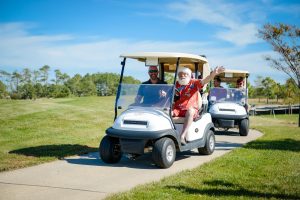 Other area attractions are perfect for Santa and Mrs. Claus. Santa browses the outlets in Rehoboth as well as local shops in Fenwick Island and Bethany Beach to get Christmas gift ideas. As we all know, "no one likes a skinny Santa," and Southern Delaware has some of the best restaurants for Santa and Mrs. Claus to fill up on fresh seafood and other delicious local treats.
It was obvious that Delaware was the best place for Santa to buy a vacation home, so what made him choose Bayside? First of all, Santa spends most of the year at the North Pole, so when he decided to buy a beach home in Delaware he wanted to be in the southern-most part of the state. He loves being just four miles from the beach, and Bayside's beach shuttle makes it easy for him and Mrs. Claus to get to the ocean in the summer. Santa also enjoys unwinding with a relaxing game of golf, so when he played a round at Bayside's Jack Nicklaus golf course he was sold!
When Sant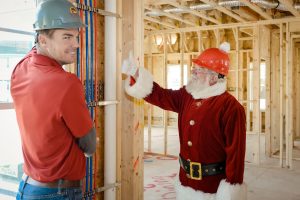 a first walked through a Schell Brothers home, he was thoroughly impressed. As a master craftsman, Santa recognized the unique quality of construction in the Schell Brothers homes.But Santa's favorite aspect of Schell Brothers is the company's commitment to bringing happiness to its employees and customers. Santa told us, "When I witnessed Schell's culture and mission to maximize happiness, I was stunned. Bringing happiness to others is my mission as well, and I couldn't be happier to work with a company that shares my beliefs."
Santa and Mrs. Claus are so excited to spend their first summer with us in 2017. They are moving into a gorgeous new Sanibel (which Santa thinks we should rename the Santa-bell). The Sanibel was perfect for his needs: the three-car garage will fit his sleigh, and he will have some extra space to use as summertime workshop. Mrs. Claus can't wait to make Christmas cookies in the chef's kitchen, and Santa's elves can't wait to hang out in the downstairs rec room when they come to visit! The reversed living floor plan also gives Santa easy access to the rooftop, and his office space will allow him to work on his naughty and nice list throughout the summer.
Welcome to the Schell Brothers family Santa!