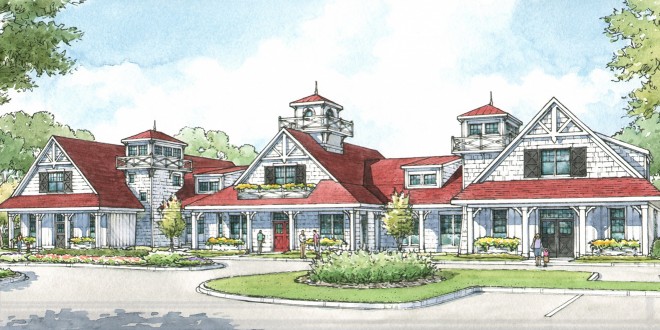 We're having a big event Saturday, October 17th to kick off the construction of Coastal Club's amazing amenities. After the groundbreaking, the fun and entertainment will continue over at the model, in true Schell style.
Coastal Club has come a long way in just a short period of time. Our first phase of homesites, named "Provincetown", is already sold out and homes are settling every week. In fact, we've had to release additional homesites in our newest phase, named "North Tisbury" (which sounds so eloquent in my British accent), in order to keep up with demand.
All this, and we haven't even broken ground on the amenities yet. Can you imagine this community when our amenities are completed? Well, we're going to find out soon enough. People often worry about communities that don't have their amenities built yet. I get it, and get why people get nervous, but Coastal Club isn't waiting for a set number of homes to be built. It's ready now!
Check out the amenities below. What's your favorite? The swim-up bar wins in my book! Just think, you can enjoy these amenities all day every day, including our already amazing Eagle View Trail, available exclusively to Coastal Club residents. Then it's just a five minute ride to downtown Lewes for a meal with the family and a stroll along the canal.
Hope to see you on Saturday for the amenity ground breaking event. It's going to be epic!