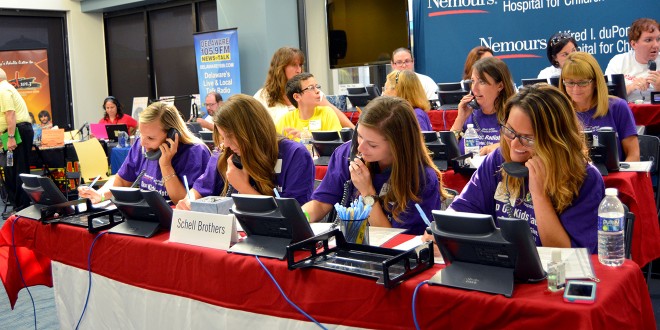 For the last three years our team at Schell Brothers has sponsored and participated in the Help Our Kids RadioThon hosted by Delmarva Broadcasting to benefit the Nemours/Alfred I. duPont Children's Hospital located in Wilmington, Delaware.
At Schell Brothers, we're always looking for ways to give back to our community. Participating in this annual radiothon for the last three years has been just one way that we as team have been able to do just that. Whether it's through donating money, or sending our team members up to answer phones for a few hours, it has been an honor to be an active participant in such an amazing event.
After an emotionally exhausting and incredibly exciting two days, we're happy to announce that with the help of people across Delaware, Maryland, and even Pennsylvania, we were able to raise over a quarter of a million dollars! The money raised will be used towards the hospital's expansion, which will provide a more comfortable space for the children and their families. Donations will also help in purchasing any necessary equipment that the kids may need while they are at the hospital being treated.
[slickr-flickr search="sets" set="72157646851725580″ orientation="horizontal" items="12″]
I speak for everyone here at Schell Brothers when I say how proud we are of our community. With your help we to raised $54,742 more than we did last year, making this year's total $257,753. Thank you to everyone who donated or volunteered during the event!
If you didn't get a chance to donate during the RadioThon, and you would still like to, visit our page at SchellBrothers.com/hero and click on the "Make a Donation" link. Remember, you don't need superpowers to be a hero.