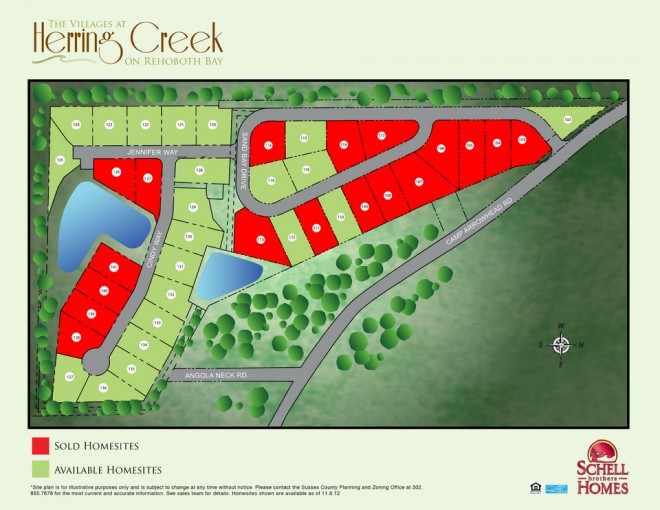 A lot of NEW things are going on at Villages at Herring Creek! First of all and most importantly I'm NEW! Just kidding, but I've recently teamed up with Johnny English, a.k.a. Adam Pettengell!! Now I'm part of the Villages at Herring Creek team.
Aside from the new partnership, the future phase is NEW. We're still pushing dirt and the roads aren't even in yet, BUT we're going to have 22 new home sites.
You might say that's great Frank, BUT what's new? Well there's more…
NEW ponds in the future phase.
NEW wooded areas on home sites.
NEW half acre home sites, and extra land and tree lined.
NEW incentive of 20k.
NEW NO PREMIUMS!! On any of the home sites all of which can hold a basement.
(I challenge you to find anywhere else that can announce that)
Isn't it risky buying a NEW home in a new phase? How can you make me feel more comfortable in purchasing with you Frank?
Easy!
We've already written 9 contracts in the community! The courtyard series is flourishing and we've got Herons, Mulberrys, Kingfishers and Sanderlings already on the site plan. REMEMEBER, we still don't even have the roads in yet!
Frank, that's not bad. I need to see with my own eyes though.
No problem. Call me at 302-945-3080 for an appointment I can show you from our viewing pier (a large pile of gravel) all of the future phase home sites AND we have both the Mulberry and Sanderling model homes to walk through.
There's no time like the present, and this is a call to action. 2013 premiums could be added (home price goes up), 2013 prices will increase (home prices go up), incentives are going away (home prices go up) and mortgage rates could go up (home prices go up).
It's not just talk, it's reality.