Let's get real.  We all want to buy that one special holiday gift for our wife, husband, son, daughter, niece, nephew, friend, or dog thisyear.  But in today's world, how many more iPods could this special someone possibly need?  And TV's?  Laptops?  Clothes?  Jewelry?  (OK, ladies can always use more jewelry.)
But seriously, when is a present going to become original?  When will a light bulb go off in our minds, to say, "Hey, buying the updated DVD player for this special someone may not be good enough this year.  Maybe buying a new 2011 blender won't exactly WOW her for the holidays."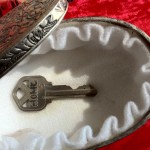 You want to WOW?   You want to have that 'never-been-seen-before' look on his or her face that tells you that you've hit the jackpot this year with your present?  Picture this:  He or she unwraps a small gift, and finds a key.  No, not a car key; that's too simplistic for 2011.  But, a house key.  Yes, a key to a brand new waterfront beach home in Bethany Beach!
That's right!  We want to make your holidays extra cheerful this year by giving you some additional money toward your new beach home!  Holiday incentives at Sunset Harbour will bring your family's beach memories to life with a new home on the water at Bethany Beach.
Our holiday incentive always proves to be the best savings of the year, so don't wait another minute.  The first two buyers will get a whopping $55,000 toward their home and then the incentive will decline to $45,000 for the third and fourth buyers.   Judging from past years, the holiday incentive won't last long – only until those first few buyers cash in on their dream.  See more details & exclusions below.
Let's think outside the box for just a minute and imagine these two scenarios:  Your special someone opening up a sweater – or allowing your special someone to imagine the endless summer nights and unforgettable family traditions, for years to come, by opening up a key to a home on the water at Sunset Harbour?   Happy Holidays everyone!"
Terms and Conditions:  Holiday incentive is valid on firm (non-contingent) sales only and must be written before December 23rd.  The offer is subject to change without notice; see sales team for details.