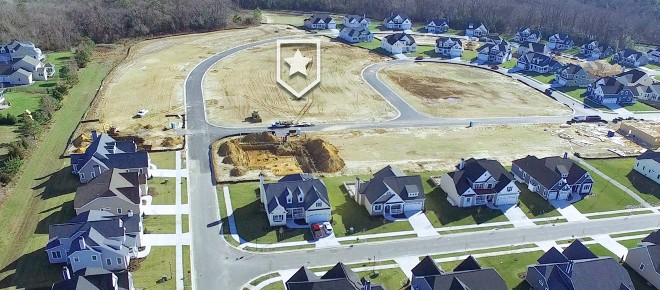 What makes Senators in Lewes, Delaware so special?  What did the first homeowners,  "the pioneers", see in this community that would make it the best place to live at the beach? 
When we launched Senators in September 2012, we had hundreds of interested folks looking for a Schell community on the east side of Route 1, the Ocean side. Having lived in this area since 2006, I had no idea what a big deal this was. With a location nestled in the desirable Gills Neck Road area, which is known for its higher priced communities and recognized as "custom home territory", and being the first community with Natural Gas, Senators became a huge draw for folks that were just coming out of the previous housing market struggles.
What was projected to be at least a 6-year project has nearly sold out in a little over 3 years.
Did I mention Senators was a cornfield on the day we launched? Not every buyer is comfortable buying under these conditions since they have to envision (with the help of illustrations) the look of a community, entranceway, and streetscapes among other things.  The day we opened up sales, our small team of 3 sold 27 homes and the model looked like the trading floor of the New York Stock exchange! 
What was projected to be at least a 6-year project has nearly sold out in a little over 3 years. What was once a dusty cornfield in 2012 with no homesite signs has blossomed into one of the most sought after communities in the area.
How do things look like today? The community is bustling with activity! There are weekly homeowner happy hours at the clubhouse. We have a biking group, two walking groups, yoga classes, dinner groups and a book club. In addition, the residents work together to support local non-profits such as Delaware Guidance Services for Children and Youth.
It's been amazing to watch how quickly friendships have formed here! You can just picture yourself bringing your favorite dish to the weekly happy hour. Or meeting other bikers at the community circle to ride along the Breakwater trail/Gordon's Pond Loop. Or simply walking to the beach or downtown Lewes shops.  
From cornfield to bustling community, Senators has quickly become one of the best selling communities at the beach. But with only a few homesites remaining you won't want to miss your chance to be part of such a great community.