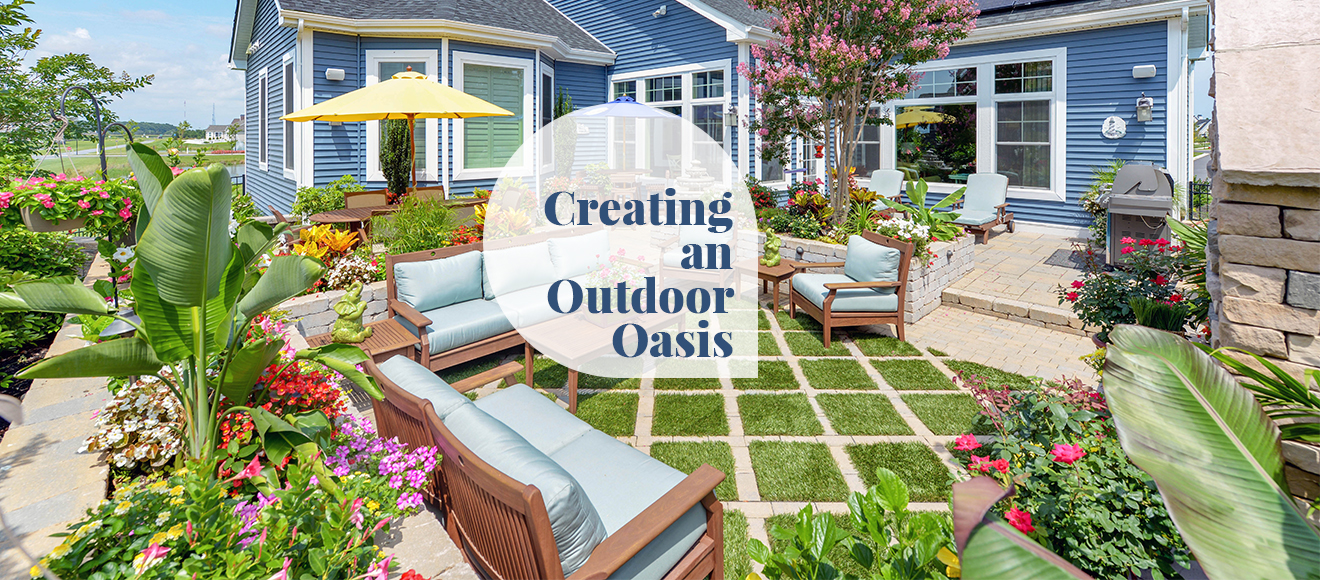 With spring in full swing and summer on the way, outdoor living spaces are as popular as ever, with buyers showing a heightened interest in expanding their interior horizons to allow for more space to enjoy time with family and friends in their new home. Whether you envision yourself propping your feet up at the end of the day with a good book and a glass of wine, or hosting a Sunday BBQ for your neighbors, our courtyards are the perfect fit for your ideal outdoor oasis.
Redefining Your Living Spaces
The trends are ever-changing, but one trend that continues to rise in popularity is the desire for the low-maintenance living that pavers and hardscaping can provide (versus actual green landscaping). Folks also want to be able to entertain outside the home; it's always a plus when your entire home – inside and out – is cohesive and functional. Opting to have a courtyard in your new home opens your home up to an endless array of opportunities, providing not only additional functionality to the back of your home, but some pretty amazing curb appeal too!
Why You'll Love Yours
People want to spend time together, and outdoor living spaces provide that opportunity without having to leave your home or your community. You'll love being able to entertain guests in your courtyard, but it's also the perfect space for having a romantic date night, an impromptu game night with your family, or some well-deserved quiet time outdoors.
When we say 'outdoor living spaces,' we're talking more than just patios. Our courtyards are incredibly unique with distinctive elements designed with you in mind. Fire and water features, LED lighting and outdoor music can all enhance the experience, with options for fireplaces, paver walkways, outdoor kitchens, multi-levels, and irrigated plant beds to bring your vision to life. One of our new models at Palmilla at Magnolia Green will feature an infinity door that slides open to a courtyard in the back of the home. The door itself is made up of large glass panels that slide to one side in order to give you a large opening to the outside. Of course the dual benefit is that it also allows for plenty of natural light inside your home.
Boosting the Value of Your Home
The National Association of Realtors recently conducted a study in which half of the surveyed buyers said they would pay a premium for a home with an outdoor living space.* With so many buyers looking for low-maintenance outdoor spaces, opting to include one in your new home to enjoy now while boosting the future re-sale value of your new home is a no-brainer.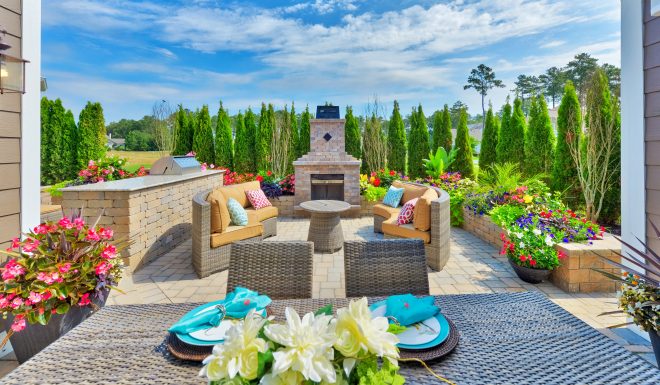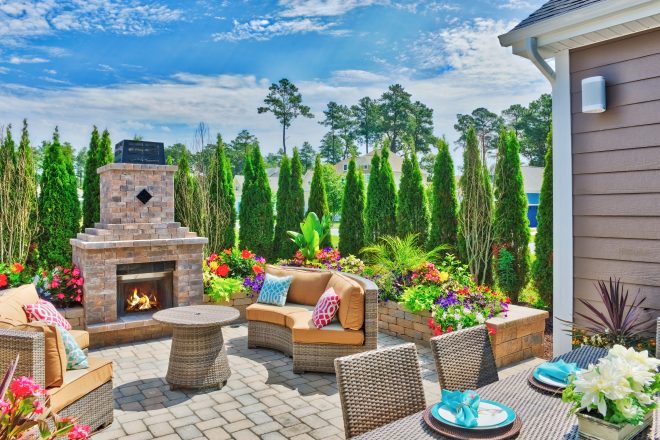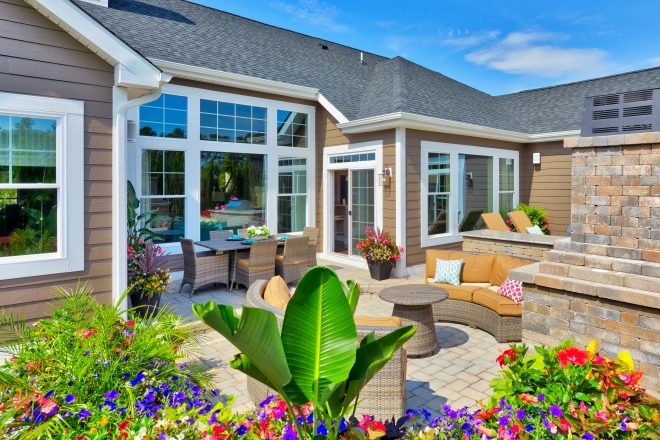 Photos: The Mayberry at Bayfront at Rehoboth
*source: 2016 Remodeling Impact Report: Outdoor Features, National Association of Realtors