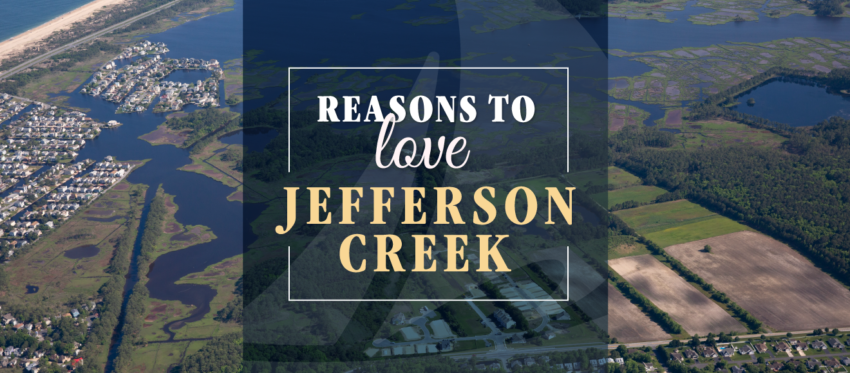 I would say that The Preserves at Jefferson Creek is Schell Brothers' "hidden gem" community, but with 60% of the single family homes sold out in our first year and a half, the secret must be out! Here are just a few of the MANY reasons people are choosing to call Jefferson Creek home: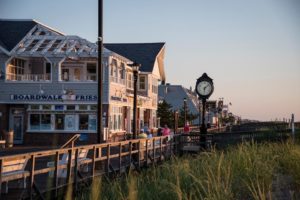 Location, Location, Location…
Jefferson Creek is located 1.5 miles from downtown Bethany and the beach, making it Schell Brothers' closest community to the ocean! Just a quick five-minute bike ride and you can feel the sand between your toes!
Best of both worlds
Bethany Beach is known as the "quiet resort" which means you are just 1.5 miles away from the heart of a classic, small beach town. The boardwalk is flanked with local shops and restaurants which gives the town so much charm.
But just because you are living in a small beach town, doesn't mean you have to give up the year-round conveniences we all have come to rely on! We are also just a couple of miles away from grocery stores, pharmacies, hair salons, dry cleaners, dentists, pet stores, etc!
Another year-round must that we get asked about all the time is, "Where do we go to the doctor?" Family practice doctors and medical offices are just a couple of miles away, and for larger hospitals you have a few options. Atlantic General Hospital in Berlin, MD and Beebe Hospital in Lewes are both about a 30-minute drive away, and Peninsula Regional Medical Center in Salisbury, MD is about a 45-minute drive. Beebe also has new emergency rooms and a cancer center underway less than 10 minutes away in Millville!
In the middle of it all
The Bethany Beach area that we call home is also smack dab in the middle of the other popular beach towns we love! Head 15 minutes south if you want to hit the attractions in Ocean City, MD including many more shops and restaurants, movie theatres, arcades, mini golf, rides, and a large boardwalk! 15-30 minutes driving north can get you to Dewey Beach, Rehoboth Beach, or Lewes, each filled with shops and restaurants people love. There is plenty of nightlife in Dewey while Rehoboth is home to outlet shopping and another large boardwalk. Lewes gives you another quaint downtown atmosphere, and is just a ferry ride away from Cape May, New Jersey. Jefferson Creek allows you to be right in the center of all of these amazing towns, so it is a quick ride to get to any of the area's best attractions!
Natural beauty
Not only are we so close to the beach, shops, restaurants, etc., the community is surrounded by nature. On one side of the community is the Assawoman State Wildlife Area and on the other side is wetlands and the trees along Jefferson Creek and the Assawoman Canal. Launch your kayak or paddleboard right around the corner on the Assawoman Canal or just sit by the pool (or on your back patio) and take in the natural beauty.
Low maintenance living
You need to be relaxing by the community pool or sitting on the beach with your toes in the sand, not worrying about making sure you've mowed the lawn! The community HOA fees, which are just $224/month, will take care of that for you. But it's not just mowing that is included – you also have irrigation (+ the water for irrigation), mulching, weeding, and fertilization, etc. Insurance on the exterior of your home, the community pool and bathhouse, snow removal on the streets, and common area maintenance are part of the HOA fee as well.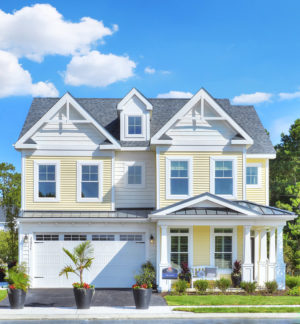 Best value at the beach
The amazing value at Jefferson Creek is our community's biggest secret. The single family and twin homes alike are both the LOWEST PRICE you can get for a new Schell Brothers home! So you can get the best location at the best price!
Natalie Hay
(302) 249-4726
Visit the Jefferson Creek page and contact us today for more info!