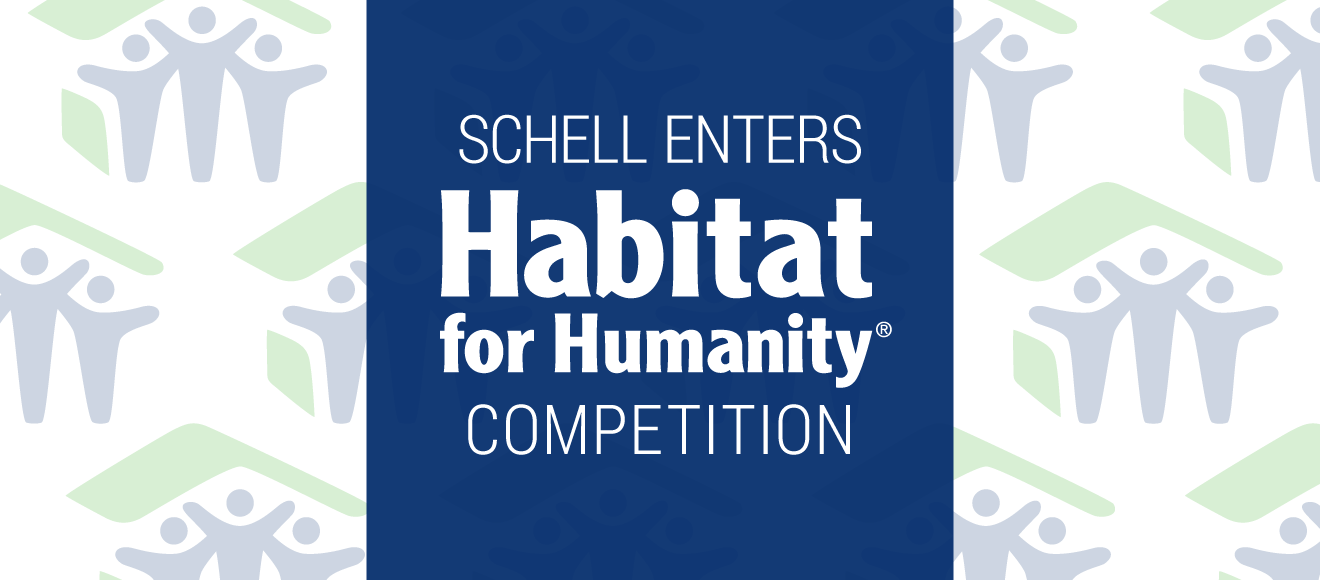 This year, the Schell Brothers CAD Team decided to enter Habitat for Humanity's second annual ReStore re-do Competition. Our team, whose name is short for Computer Aided Design, draws every single home that Schell Brothers builds and prepares each floor plan before construction begins. We wanted to get out of the office and take on a unique challenge that we could all tackle together!
The Parker Real Estate Group partnered with Sussex County Habitat and ReStore to present this year's competition. ReStore, located in Lewes, DE, sells gently used furniture, household items and décor, and reusable and surplus building materials that have been donated. All proceeds from ReStore are used right here in Sussex County to fund the construction of homes for qualified families through Habitat for Humanity. Five teams were chosen in a lottery, in addition to the Parker Group Team, to face off in the 2019 ReStore re-do Competition, where participants up-cycle old furniture for a great cause.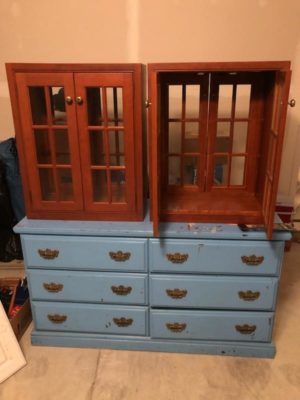 The CAD Team talked about so many ideas after entering but ultimately knew that whatever diamond in the rough we could find at ReStore would determine our final piece for the competition. After shopping at ReStore for our starting furniture pieces – a blue dresser and two glass cabinets – it was time to get to work. We had only two weeks to complete a huge task, and knew we would have to work quickly and efficiently.
And then, an idea was born – the Schell Brothers version of the Murphy bed entertainment center! We spent hours researching how we wanted to construct, design and present this piece. We analyzed how the Murphy bed was actually going to work. We drew blueprints of how the bed would pull out and fold back into the entertainment center using our everyday AutoCAD program, which helped tremendously. AutoCAD was a huge help in designing the final look of the piece as well.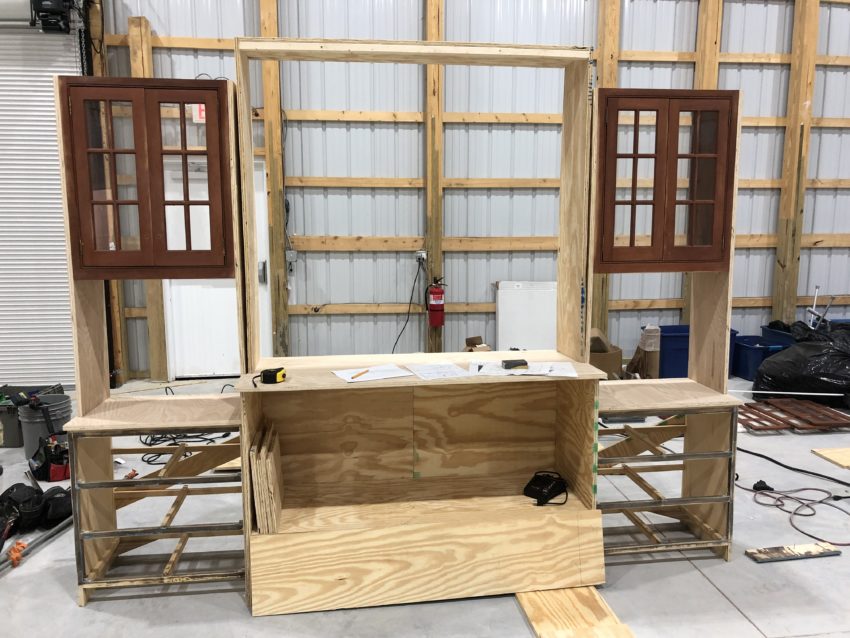 We stayed nights after work and even came in on the weekends to finish our furniture piece by the deadline. There were things that we all learned throughout the competition. For some of us, it was our first time ever using a table saw, palm sander, nail gun and drill, or even stripping paint, priming and painting. Over the two weeks of working together we talked, laughed and bonded with one another like family. I would have to say the best part about the competition was being able to build stronger and trusting relationships with my team. Working together was so much fun!
After a lot of hard work and dedication, we had a final piece that was pretty impressive, if I do say so myself. Not only did we surpass others' expectations; we blew ours out of the park! Our ReStore re-do entertainment center became part of the silent auction the weekend of the event in February, with all proceeds going back to Sussex County Habitat for Humanity. This competition was a win-win all around! Our team was able to build an awesome (and quite beautiful!) piece of furniture, and it was all for an amazing cause that gives local families a place to call home.