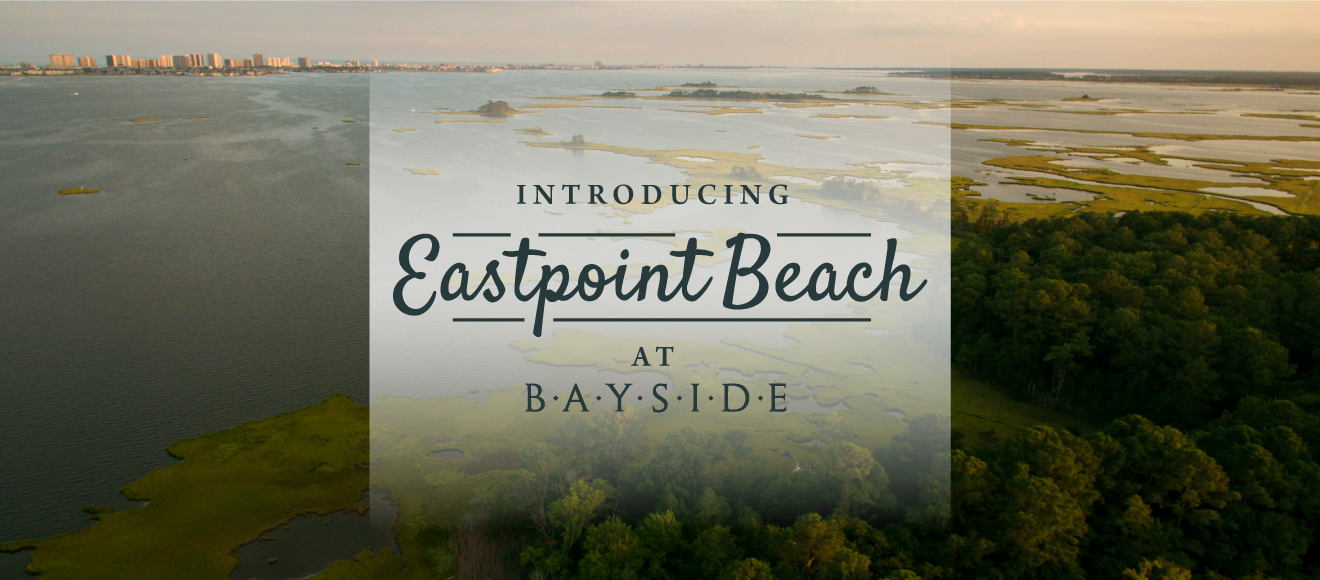 We are so excited to finally introduce to you one of the most highly anticipated neighborhoods in Bayside – Eastpoint Beach!
If you aren't familiar with Bayside, "the Point" is everyone's favorite hangout spot and one of the most unique aspects of the community. For our Bayside newbies, The Point is the area where the community meets the Assawoman Bay, which means it is home to the community's private bay beach, not to mention those gorgeous views of the Ocean City skyline!


The Point also houses the community's kayak and paddleboard launch, a pavilion with fire pits and horseshoes, a fishing/crabbing pier, and a nature trail. You can see why The Point has always been one of the most beautiful and relaxing locations in the community. In fact, one of the most common sights on a warm day is homeowners biking or walking down to The Point with their family and friends.
However, as the saying goes, "the best keeps getting better!" This summer, The Point will also be home to Bayside's newest amenity, a brand new pool and hot tub. This means homeowners will now be able to enjoy that same amazing Ocean City skyline and bay view, but this time it will be poolside and with a drink their hand!
Speaking of a drink in their hand…the new pool at The Point will have its very own bar and grille. The new bar and grille, named "38 Degrees" because of its location almost directly on the Mason-Dixon line, will be featuring a specially designed menu and served by SoDel Concepts. We cannot wait for happy hours this summer at 38 Degrees!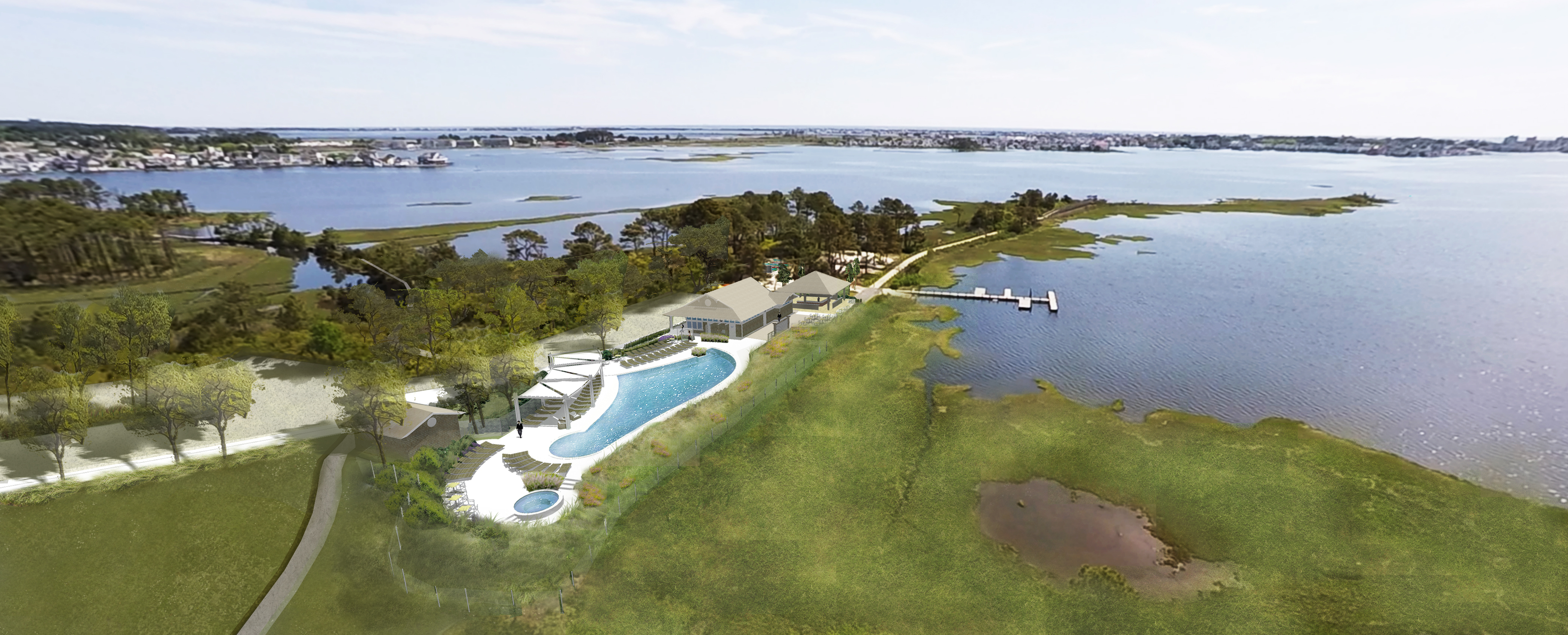 So you may be asking, what is "the point" of all of this? (ha-ha). Our newest neighborhood at Bayside, Eastpoint Beach, is located just steps – literally steps – away from all of these amazing amenities at The Point. No doubt being located right in the heart of the most beautiful section of the community is a reason itself to live in Eastpoint Beach, but that's not it…
The homesites at Eastpoint Beach are some of the most private in Bayside. This section is surrounded by trees, and most of our sites are fully-wooded. A majority of these sites will also be exclusively allowed to have fenced in yards and private pools!
We are celebrating the release of these new homesites with (of course) a happy hour on February 17 at our Sanibel model. But please don't wait to reach out to our team for more details before then! We would love to show you this amazing new neighborhood in person.
Call or Email:
Frank Ryan
302.249.0683
frank@schellbrothers.com
Natalie Sweeney
302.249.4726
Natalie.sweeney@schellbrothers.com
John Gross
302.249.4902
john.gross@schellbrothers.com
And for more on our floor plans & pricing: http://schellbrothers.com/find-new-homes/delaware-beaches/bayside/