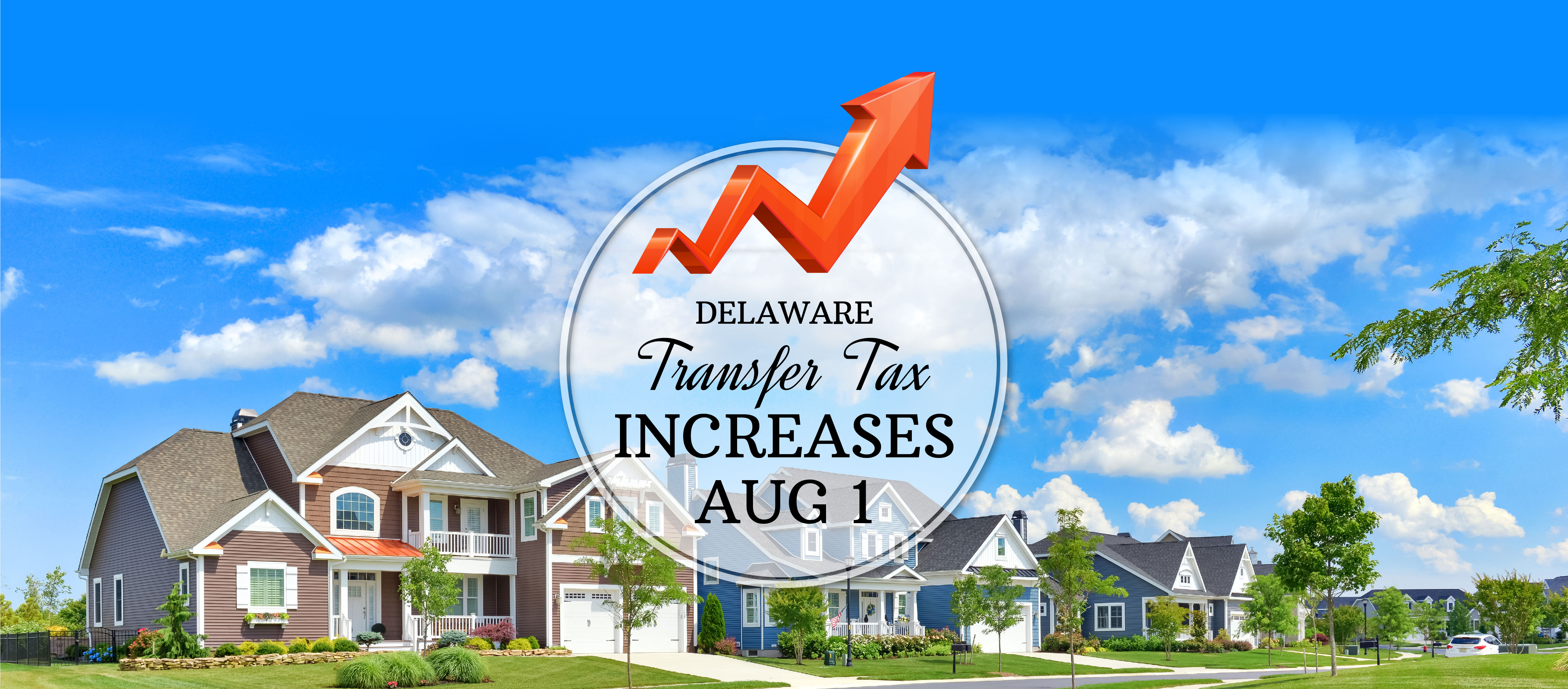 We've been fielding a lot of questions lately about the State of Delaware's recent announcement regarding the Transfer Tax Increase on August 1. The biggest question being, "But wait, what does that mean for me??". The answer is simple, with a few key facts to consider:
The State of Delaware is increasing the transfer tax on August 1 from 3% to 4%.
Schell Brothers incurs half of that percentage, which means for your part, the increase will be from 1.5% to 2%.
All contracts ratified by July 31, 2017 will be assessed at the 3% transfer tax rate. Any contract ratified on or after August 1st, 2017 will be assessed at the new 4% rate.
So let's break that down. On a $400,000 home, that's an increase of $4,000 after Aug. 1, or for Schell buyers, an increase of $2,000 after Aug. 1.
Broken even further down, that means if you act now (before Aug. 1) you could save yourself $2,000 on a $400,000 home.
Imagine what you could do with that extra $2,000??

A well-deserved vacation after your move?
Treat yourself to a new set of furniture for your new home?
Put it towards selections on your dream home?
Save it for a rainy day?
The options are endless…
To save thousands of dollars before the month is up, visit our site or new home communities, talk to a member of our sales team, and act now!