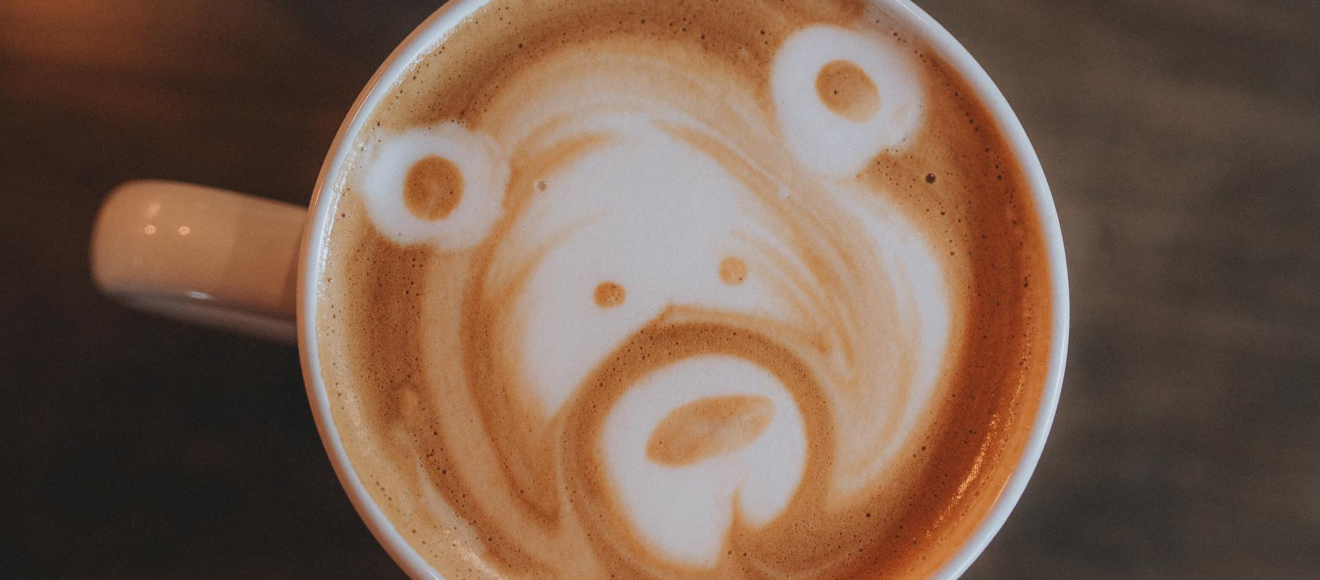 The cronut…rainbow bagels…cake pops. Food trends are equal parts delicious and intriguing, especially when they are right here in Rehoboth Beach! The latest craze to shake up the nation (and the world quite frankly) are the outrageous milkshakes that dessert aficionados are whipping up. You might have seen them on social media in New York City or London, but did you know these crazy concoctions are closer than you think?! Introducing the outrageous milkshakes of Mug & Spoon, Schell Brothers' latest partnership at our New Home Gallery on Rehoboth Avenue.
Formerly known as The Coffee House [Premium Brews & New Home Gallery], the location is still the same (crazy kitchen on the ceiling and all), but our Downtown Rehoboth New Home Gallery is now home to Mug & Spoon. Offering a wide variety of upscale coffees, sweet treats, and legendary, wild milkshakes, the aptly named Mug & Spoon is now open! Expect to find the perfect mix of old-fashioned flavors paired with high-end ingredients, local favorites, and a few playfully eccentric new concepts.
What to expect from the milkshake menu? For starters your milkshake arrives in a mason jar mug, ready to be devoured. There are a total of five different flavors and they are all overflowing (quite literally) with additional treats. Here are a couple of the favorites, but fair warning, drooling will ensue…
S'more Samoa
This bad boy features a coconut and dark chocolate ice cream topped with a jumbo marshmallow in between two graham crackers with a drizzle of caramel and rounded out by its rim, which is sprinkled with crushed graham cracker.



Cake by the Ocean
Perfect for you red velvet lovers, Cake by the Ocean features cake batter ice cream with a rainbow sprinkles rim and an entire slice of red velvet cake.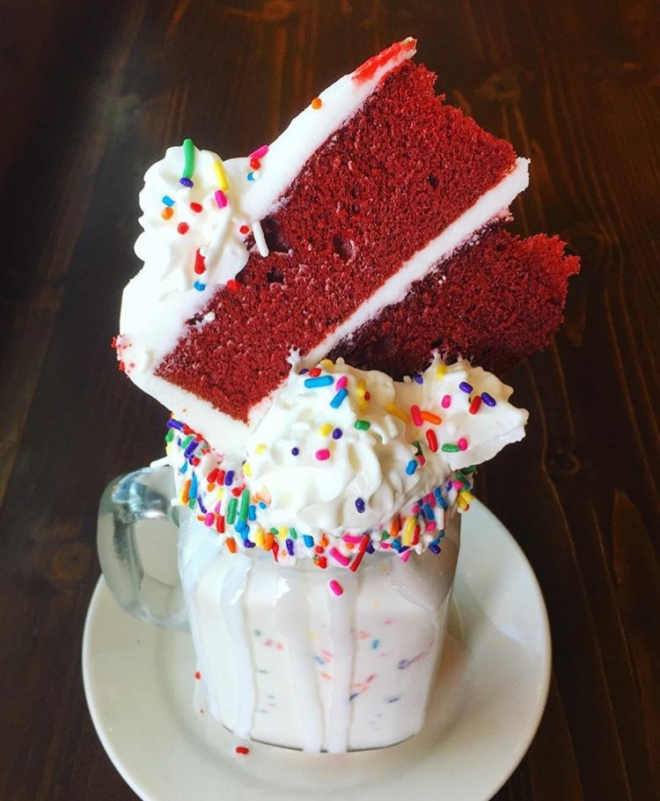 Blackout
Calling all chocolate lovers! The Blackout may possibly put you in a sugar coma. Your choice of vanilla or chocolate ice cream mixed with Oreos and a choice of a second cookie with an M&M rim, all topped with a brownie and a second candy of your choice. Phew. Food coma indeed.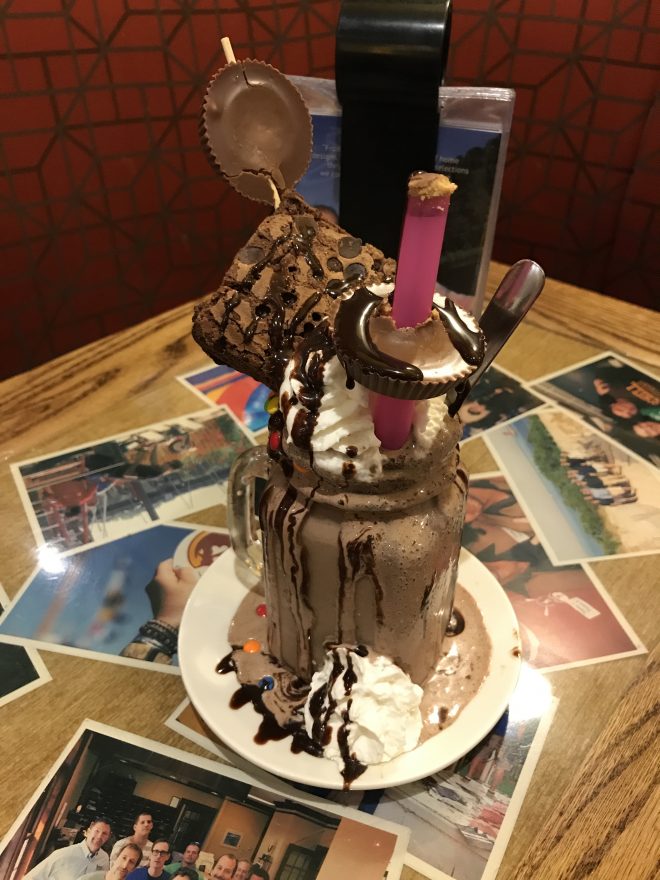 The ice cream hails from Hockessin's Woodside Farms Creamery and includes the following flavors: African vanilla, Madagascar vanilla bean, milk chocolate, buttery salted caramel, mint chip with cookie dough and Oreos, coconut, dark chocolate coffee, strawberry and cake batter.
Stop in and see us! Grab a coffee or a tasty treat and learn more about our new home communities and our home designs.
Address: 18 Rehoboth Avenue