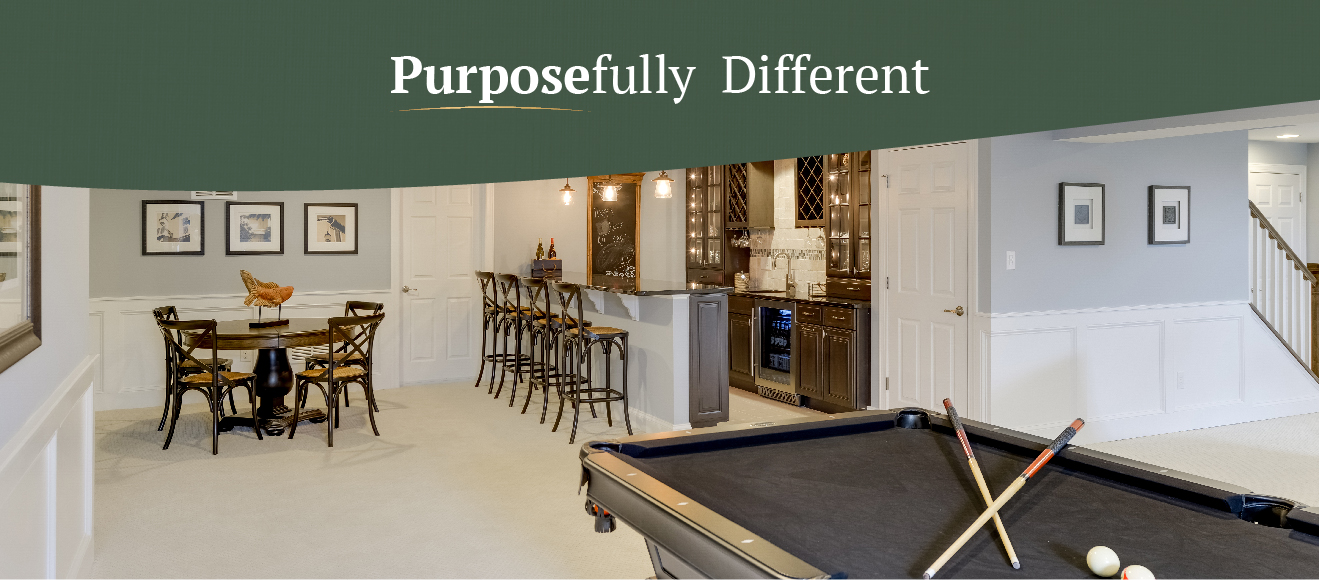 Whether you're building at the beach or securing a homesite in one of our new home communities in Richmond, many of our homesites feature basement living, specially designed for your needs and your modern lifestyle. A basement is an ideal place to get away, kick your feet up, and treat yourself to some hard-earned rest and relaxation. Offering a variety of uses for those of you expanding as the little ones grow, or downsizing as the big kids head off to college, these aren't your ordinary basements…
Designed With You in Mind
You'll love that your space is tailored to your evolving lifestyle. Whether you're craving additional space for the kids, interested in a place for entertaining, or in need of extra room for out-of-town guests, our basements offer the personalization you need. Retiring? A basement is perfect for storing as you downsize, or for finally creating that bonus room you've been dreaming up on Pinterest for the past few years. Take a look at a few of the ways the team at Echelon Interiors has dressed up the basements in our model homes. Pool table, shuffleboard, game area, bar…the options are endless!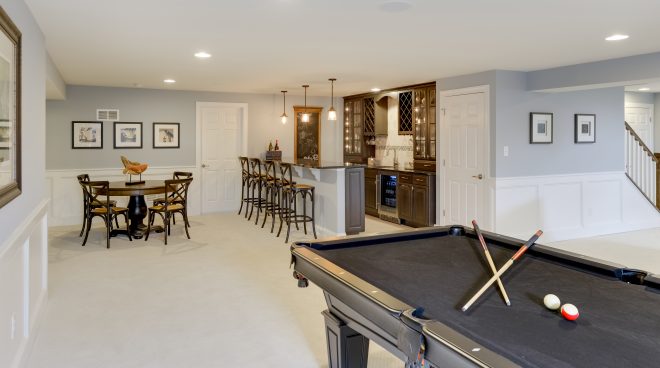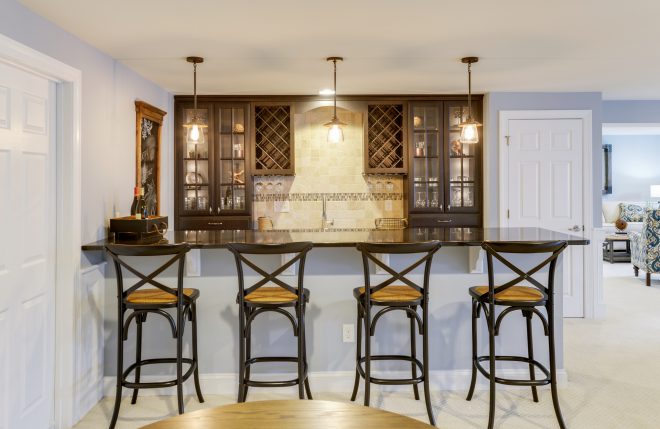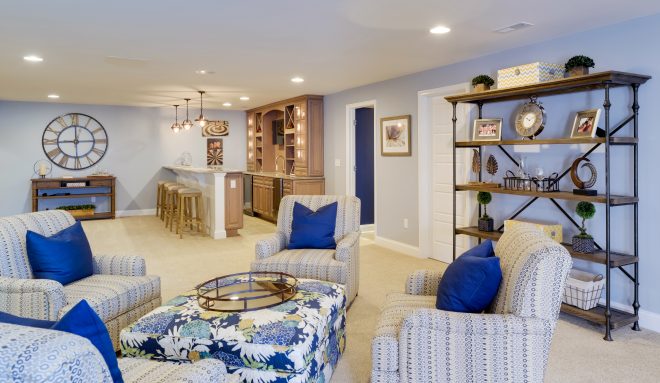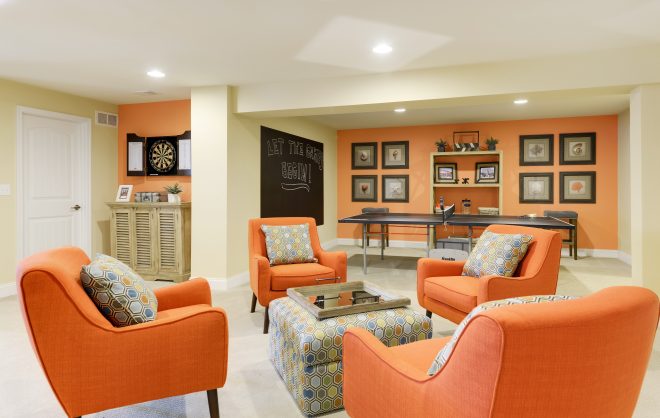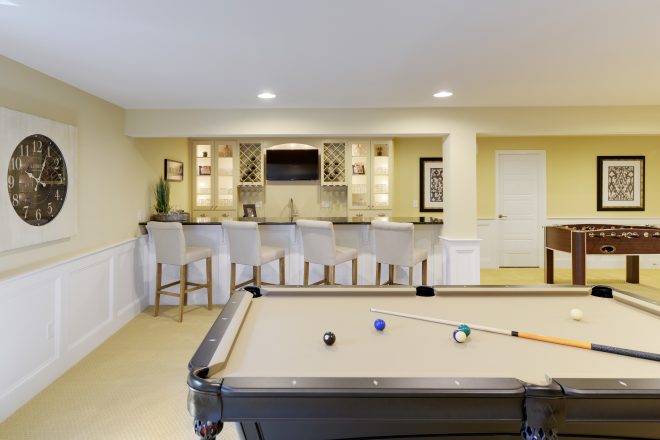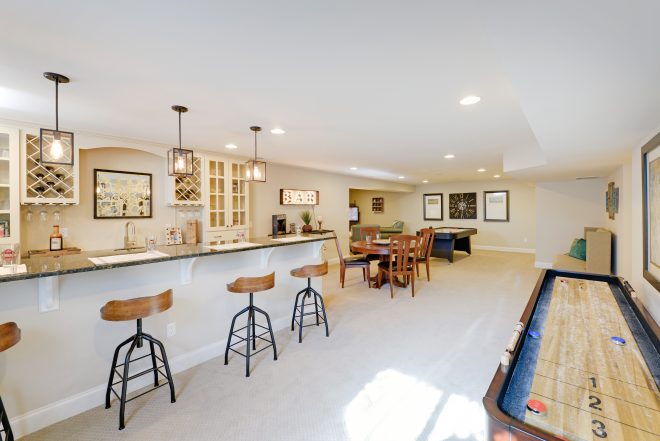 Basement Living
There are countless options for making the most of your finished basement, which is why so many of our homeowners scramble for homesites that accommodate basements. Place for the kids or grandkids to hang out? Check! Man cave? You betcha! Entertainment space for game night? Of course! Open bar for hosting your own happy hours? Absolutely! Picture your current home and ask yourself what you would do with some additional space. Now, imagine that you can have it all with the simple choice to opt for basements.
For more on our floor plans: click here!