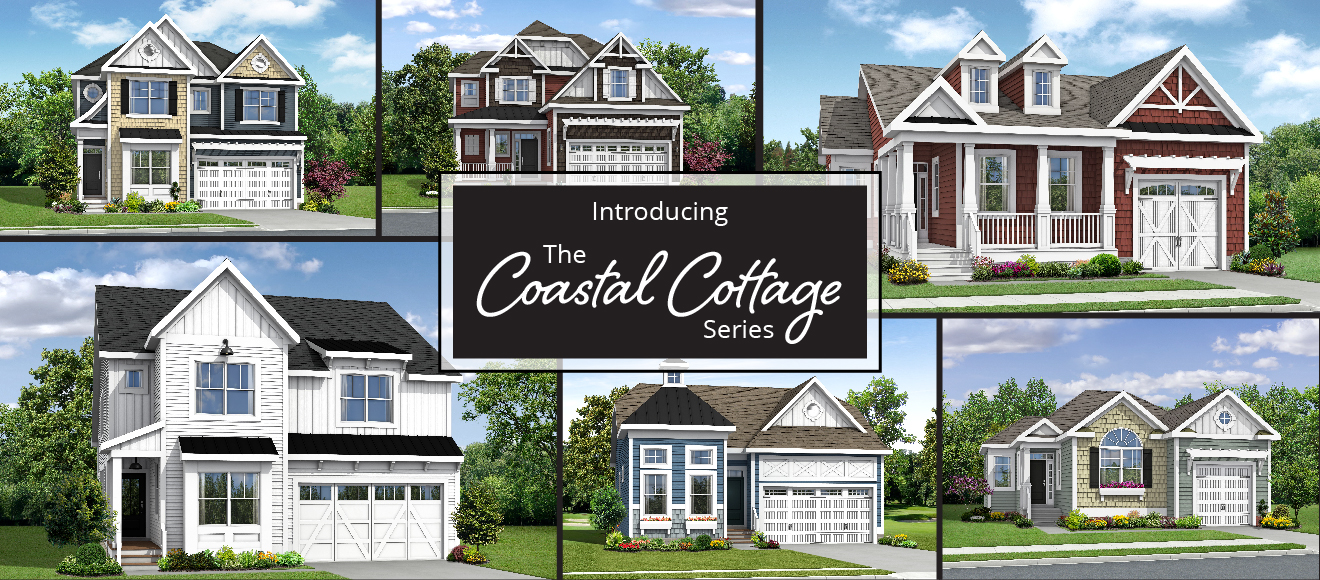 A home is so much more than four square walls, which is why we offer numerous floor plan options, each with high-end finishes and innovative spaces adapted perfectly for the way you live. "Your home just feels better" is something we hear often from people visiting our model homes, and it's that exact sentiment that we strive for with each new floor plan we offer, including the Coastal Cottage Series. 
Experience the Difference
At Schell Brothers, we're always innovating, priding ourselves in building homes that showcase both superior craftsmanship and design. Our floor plans are born from customer feedback and extensive research, all in an effort to pinpoint what homeowners really need from a new home, not what traditional designs dictate. In place of formal dining rooms and living rooms, you'll find open floor plans that cater to the realities of your modern lifestyle. Whether you're housing a growing family, looking to downsize to a slightly smaller home, or on the hunt for the perfect home-away-from-home at the beach, there's a floor plan sized perfectly for you, and it just might be one of the new single-family homes in our Coastal Cottage Series. 
What You'll Love
The homes in the Coastal Cottage Series boast all of the innovative features of a typical Schell home: picture windows maximizing natural lighting, informal living spaces that overlook the first-floor great room, courtyards that are both quaint and accessible…all designed with you in mind! Oversized nooks, large pantries, mudrooms, flex rooms…yep, it's all still there! Take a look at a few of the floor plans:
The Jasmine, The Lilac,  and The Orchid are currently available The Peninsula. The Jasmine and The Lilac are currently available at Bayside.
Build New at the Beach
Our new single-family homes are sized perfectly for the homebuyer interested in low maintenance living in a coastal community that's full of social activities. We are currently offering a few floor plans in the Coastal Cottage Series at Bayside and The Peninsula, with more to come at Truitt Homestead, the only 55+ community in Rehoboth Beach, designed perfectly for the homebuyer looking for low-maintenance living paired with built-in options for the future. Stay tuned for more!


For more on our new home communities, click here OR contact Sara, our online community consultant, at (302) 745-9614.