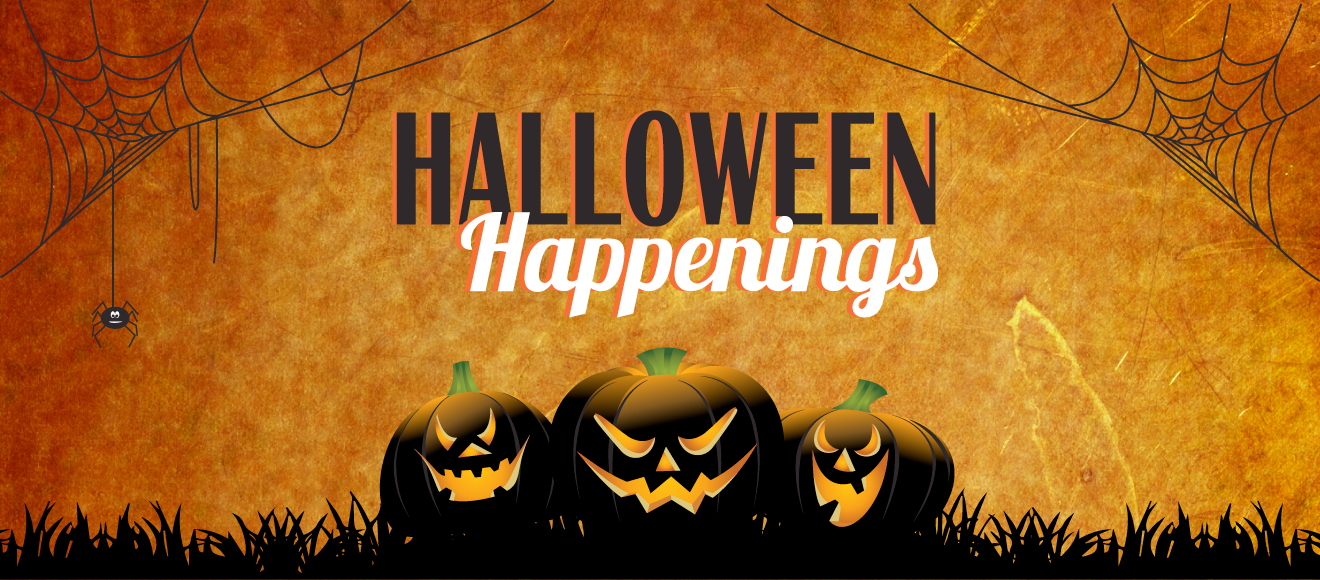 Halloween may have hit the WalMart shelves in August, but we like to wait until the month of October is actually in full swing before we go hard on the local Halloween happenings. Halloween is just a few weeks away so it's definitely time to carve those pumpkins, put the finishing touches on those costumes, scare your beloved, and revel in all the frightful fun that is Halloween in Delaware. From pumpkin picking to screaming your head off, there's something for everyone to enjoy this month in Delaware:
Screams at the Beach
When: Every Friday & Saturday in October 13, 2016
Where: 22518 Lewes Georgetown Highway, Georgetown, DE
"6 years of fears, 6 alarming attractions, 6 acres you will never forget." That's just the tip of the proverbial iceberg over at Screams at the Beach in Georgetown, there's also hayrides, haunted houses, the Woods of Terror, Fright Maze, and even Zombie Paintball. If you're a Halloween-fanatic, this is your venue. And if you love a good fright fest, it's a must-do this October.
Sea Witch Halloween & Fiddlers Festival
When: Friday, October 28 – Sunday, October 30
Where: Downtown Rehoboth Beach (various locations)
It's the 27th year for the annual Sea Witch Festival and we can't wait to see what's in store for this year's festivities. Rehoboth Beach turns into Halloween headquarters for three-full days, with costume parades (and that includes a costume pet parade too my friends), an incredible array of activities for the kids, crafts & merchandise, food vendors, and more, including the fiddler's convention! This is definitely an event that caters to all ages.
Frightland
When: See calendar for official dates
Where: 309 Port Penn Road, Middletown, Delaware
This one is for our friends in Middletown, but it's well worth the drive no matter where you are in Delaware (or Maryland for that matter). Celebrating its 20th year, Frightland features 8 unique and terrifying haunted attractions, and was named a "Scariest Haunted Attraction in America" by Forbes, Huffington Post, and Travel Channel.
Fall Fest at Fifer Orchards
When: Every Saturday in October
Where: Farm & Country Store; 1919 Allabands Mill Road Camden-Wyoming, Delaware
You may know Fifer's from the market café in Dewey Beach, but the real deal is at their Farm & Country Store just west of Dover where you'll find a massive selection of pumpkins and gourds, along with fresh produce, u-pick apples, and those irresistible apple cider doughnuts. Make the trip on a Saturday this month and enjoy the annual Fall Fest, which includes a corn maze fun park, hayrides, tractor train, pony rides, u-pick apples, u-pick pumpkins, food & games, and more!
Parsons Farms Produce
When: October 15 & 22
What: For the kiddos, Parsons Farm Produce delivers year after year with their annual Fall Fest. Unfortunately, Mother Nature got in the way this year, derailing the annual event…but don't fret just yet, while they won't be rescheduling, there are still plenty of chances to load up on pumpkins and fall favorites at Parson Farms' Trunk or Treat at the Farm (Oct. 22). Enjoy trick-or-treating (farm-style) with the goats all dressed up and ready to pass out candy (yes, for real).