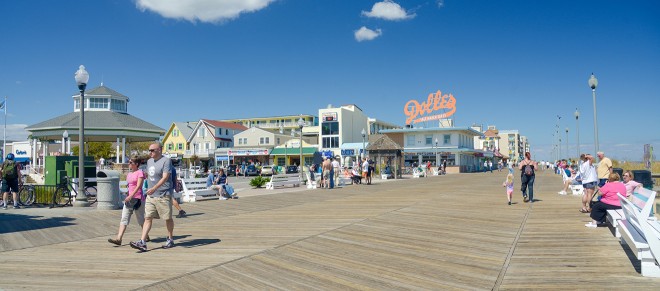 Every state has that one awesome place that it's known for. The one zip code that has it all: the food, the fun, the shopping, and that stunning neighborhood you wish you could call home. For Delaware, that place is Rehoboth Beach.
Now, it might not be as famous as some other zip codes (i.e. 90210), but that doesn't mean it's not a big deal in the First State. Life in Rehoboth Beach is ideal. As a longtime resort destination for summer fun, this area is full of activities that no longer halt after Labor Day weekend. More and more people are realizing that living here full time makes sense.
Why leave?! Moving to Rehoboth Beach means embarking on a permanent vacation. Local eateries sprout up continuously and, put simply, the food here can't be beat. We whip up some truly great grub at the 30 or more restaurants lining The Avenue downtown.
But it isn't just about the food. Living here is also a ton of fun! During the summer, pack up a beach bag and hit the surf! We have some of the best ranked beaches in the country. The boardwalk stretches along the dunes and is perfect for a morning walk, an afternoon jog, or just an evening stroll to the amusement park Funland. There's also local breweries, nearby historic towns to explore, and scenic trails at Cape Henlopen State Park that will make for some amazing memories.
Everyone who visits Rehoboth Beach will tell you same thing; leave time to do some shopping. That's right! Even the shopping in Rehoboth is special. The Tanger Outlets are the perfect place to browse, and the boutiques dotted along Route 1 add to the area charm. You can find everything from handmade soaps to designer clothes. It's all TAX FREE and right in your own backyard, for those lucky enough to call Rehoboth home.
Life at the beach isn't just about the beach. But when it does come to soft sand and crashing waves, we've got you covered, but there's also a thriving culture in this coastal town that's nothing short of amazing! To us, it's pretty easy to see why everyone wants to live in Delaware, and "the 19971".