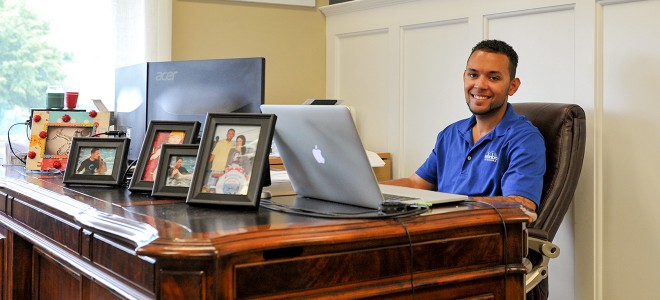 Welcome to Team Schell Spotlight, where I will interview different Schell Brothers employees who embody our company's philosophy, mission, and goals. This series will help us launch our new Team Schell Facebook page where we will share a little bit of our "behind-the-scenes" company culture with everyone.
Jason started with Schell Brothers in January of 2013; since then, he has taken over the operations of Echelon Interiors (a division of Schell Brothers) and helped it grow exponentially. He is a perfect example of someone living our philosophy of "work hard, play hard." Jason can also be seen taking advantage of our company gym or hanging out at some of our summer happy hours. He will drop everything to help out a fellow employee without expecting any accolades. Here are a few highlights from my interview with Jason.
Describe your job to me using only adjectives that begin with the letter V.
(And you can't use "very"…)
Augh, that was the very first one I was going to use. I guess I'll go with Victorious. Uh… this is the worst letter ever.
Well, why would you say "victorious," then?
So, over the past three years, I've been trying to figure out what I want to do. Do I want to work with computers? Do I want to do marketing? And now that I'm working for Echelon Interiors, it seems like that battle is over. I've won. That's why I think "victorious" is perfect. I'm settled here and I never want to leave.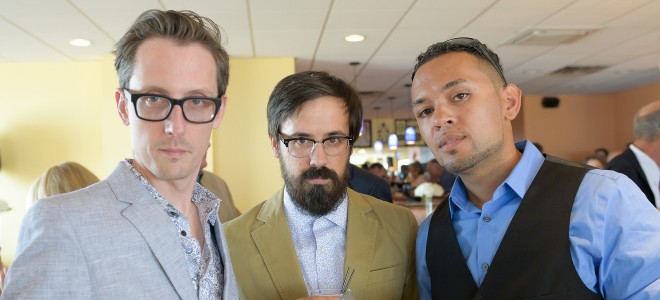 What do you like the most about working at Schell Brothers?
The culture is the thing I like the most. The culture breeds success and it motivates you. Whether it's in your department or in the company as a whole, everybody wants to move forward and do better. I don't think we would have that if we didn't have that culture.
What do you think helps keep that culture going?
I think there are different parts to it. It starts with Chris and the HR Department; the way people are introduced to the company and hired is key to the culture. Company meetings are also great; the speeches that Chris gives are obviously motivating. Everybody leaves feeling great. It just boils down to how the company is structured – we have events where everybody is involved. It becomes a family. Everybody having the same goal and everybody being a family is really what keeps everyone happy.
Speaking of events, what Schell Brothers event would you say is the highlight of your year?
I'm torn between The Schellies, because everybody lets loose and you get to find out some little secrets about your co-workers, and the Company Beach Day, because you're on the beach. Oh and the Beer Pong Tournament because you get to dress up.
Now you've said three. You're cheating.
You caught me! I guess if I had to go with my favorite… it would be The Schellies.
What are you looking forward to most, as Schell Brothers grows?
It's exciting that we're growing now and we're going to be able to introduce ourselves to more people and get out there more. Right now we're mainly in Sussex County and everybody knows Schell Brothers. It's exciting because there are always going to be new opportunities in Sussex County, and it will be exciting to see what we can do outside of Sussex County.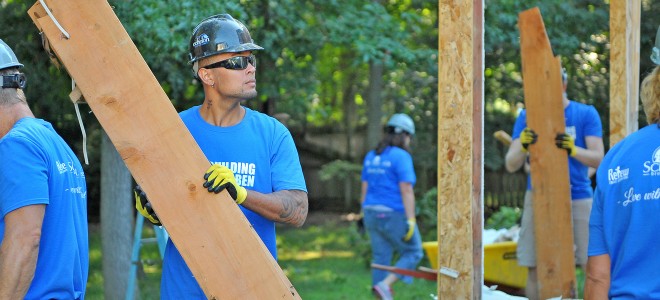 So, tell me one secret about yourself that your co-workers don't know. (I promise I won't tell anyone else).
Erin convinced me to dress up as Prince; unfortunately I said yes and let her do my makeup as well.
What is one piece of advice that you have for a new employee just joining the team?
Work hard and be yourself; don't just try to emulate others. You want to engage yourself as much as you can, but at the end of the day, you want to be yourself. I've worked with people at previous jobs who put on a front; that fire burns out pretty quickly and you learn who that person really is. So, my advice is just work hard, be yourself, and be a team player.
Anything else you want to say for the record?
I think that if you want to work for this company, don't take no for an answer. If you feel that passionate about coming on board and you don't get the position you want right away. Keep coming back. When someone puts that extra mile in, it gets noticed around here. I just want people not to get discouraged if they don't get the opportunity to join the team right away. If other opportunities come up, don't be afraid to re-apply. If you show that you're determined, I think you have a good chance at landing something.
 I want to thank Jason for being a good sport and putting his neck on the line for this first Team Schell Spotlight. I hope it gave you just a small glimpse into the company culture that we share as employees of Schell Brothers. If you want to be a part of Schell Brothers, I would encourage you to check out our Careers Page and see what opportunities we have; we would love to hear from you!