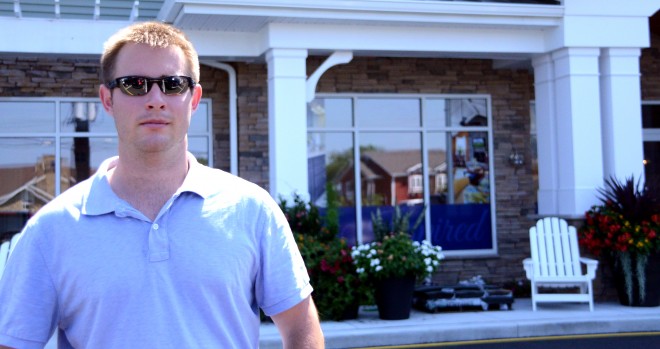 Hello Everyone, I'm Jordan Haas. For the rest of the summer I will be interning with Schell Brothers. One of my projects is to write "Day Trips" for Why Love DE, which is a great online resource that promotes the benefits of living in Delaware. I will be incorporating some of my local knowledge of favorite destinations to create and plan day trips to give you some ideas about where to go and what to see while staying here in Delaware.
I currently live about 6 miles outside of Rehoboth and Lewes on route 24 and have been a Delaware resident for about 5 years. I am originally from Reading Pennsylvania but have been coming down to the Delaware beaches for vacations ever since I was a young child. In the 5 years since I've permanently moved to Delaware, I must say I really do love it here!
The best thing about living at the beach is that there is always something to do. Between Lewes, Rehoboth, and Dewey there is always some festival, concert, or event going on offering plenty of things to do that are always a lot of fun. My second favorite thing about living in Delaware has to be the tax free shopping; which I take full advantage of. The Tanger Outlets offer some of the best shopping in the Delmarva region.
It's always a pain when I'm at school in Pennsylvania and frequently forget about the dreaded sales tax. Ohh and I guess being fifteen minutes away from the beach, five minutes away from the bay, and all of the beautiful sunsets are nice perks too.
Transitioning from a former tourist as a child to a local resident as a young adult has enabled me see what are the favorite tourist destinations as well as where are some hidden local gems that I plan on sharing with you.
Check out the day trips already on Why Love DE and get excited for my first day trip to Rehoboth Beach next Monday! Stay tuned throughout the summer for more day trips every Monday as I work my way down the coast all the way down to Fenwick Island.