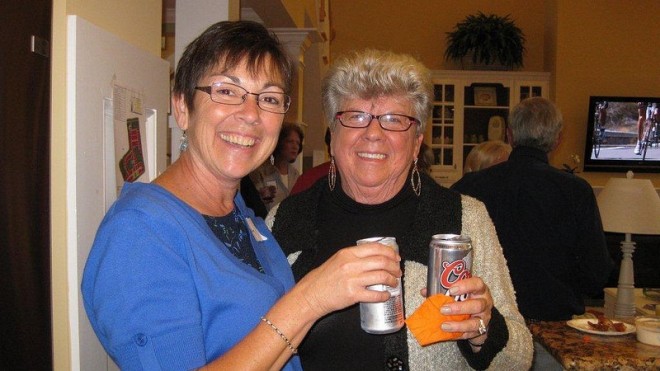 The countdown is on at Lewes Landing! Only 5 homesites remaining. The Henlopen model is now closed. The owners of the Henlopen model home have waited patiently for the last 2 years to be able to take possession and call the Henlopen home. We are excited to announce that the owners moved in on 11/15/12.
As a thank you to all our buyers and all the homeowners in Lewes Landing we hosted a "celebrate with us" party at the end of October. It was an evening when many homeowners were able to meet and get to know their neighbors in Lewes Landing. As the pictures tell the story it is obvious that everyone had a great time and many new friends were made. Several homeowners met neighbors who actually lived or grew up in towns that they recently moved from. Coming together in a new environment, it is often uncanny how we have all experienced bumping into people from similar areas and careers. It is a very small world and so much fun to meet new friends. If you have been considering Lewes Landing for your new home we still have 5 homesites remaining. Just think your new neighbors could be in the fun smiley photos below!
For me it was a wonderful experience watching all the buyers that Jordan and have I worked with get settled into their new homes. It was so much fun introducing neighbors to one another and celebrating their new life in DE. I want to thank everyone who was there and those that could not attend, as unfortunately it was the weekend that Sandy was getting ready to hit our coast. You have all made a lasting impact on my life. I look forward to seeing you all again very soon. The Schell culture and happy story experience is very evident in Lewes Landing, what a great neighborhood!

Please specify a Flickr ID for this gallery