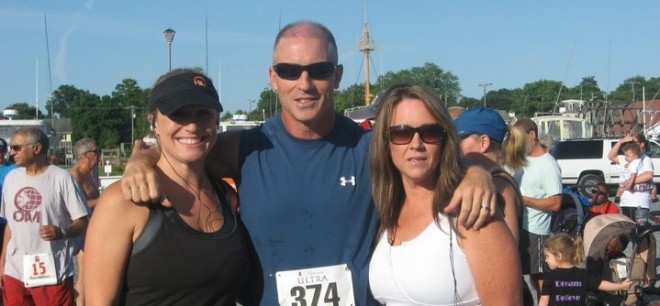 I've always been a sucker for feel-good movies. You know that kind of story that pits the underdog against impossible odds only to have them shock the world and accomplish the impossible.  After all, there's something incredible about watching someone or something change for the better that strikes a chord in all our hearts and inspires us to be better than we ever thought possible.
I remember seeing the movie Rocky in my early teens and almost jumping out of my seat when the unknown fighter from Philadelphia nearly dethroned the heavyweight champion of the world.
I almost cried watching the movie Rudy when a less than average boy with no size, strength or athletic ability refused to be deprived a chance to play for the mighty Notre Dame Football team.
I've recently watched the Blind Side – the story of Baltimore Ravens offensive tackle Michael Oher – so many times that I could probably recite the entire movie.
As a trainer, my passion for feel-good movies has always been linked to my business. My goal with each and every client I train is always to create a before and after picture so dramatic that people just can't help being inspired. I guess you could say it's like doing an extreme makeover but for bodies instead of houses.
2011 Corporate Fitness Challenge
2010 Corporate Fitness Challenge
For the past 4 years I have had the privilege to offer my 12 week body transformation to members of Schell Brothers Companies. During this time I've trained over 38 employees and seen some amazing results.
I witnessed Jeff Anemone get into the best shape of his life at the youthful age of 50. I saw Mark Moore chisel his abs so tight you could wash a basket of clothes on his stomach. I watched Megan Spangler go from a gym newbie to outperforming 90% of the men at the gym with 40 chest-touching pushups. I was there when Kevin Stevenson got ripped while experiencing the birth of his 4th child at the age 30 and I helped Sue Raueber become the first female winner of the Schell Brothers biggest loser contest.
But more than being part of these great transformations was getting to know the kind of people that work for Schell Brothers. They are a special group that take pride in their work, and are motivated to be the best at whatever they put their minds to. So it was only fitting that they would achieve great results with my 12 week Body Transformation program and it's no wonder they receive countless annual awards for the homes they build.
So yeah, I admit it. I'm a sucker for feel-good movies and I will definitely be glued to the TV on Friday November 18th at 8:00pm to watch a small builder from Sussex County Delaware mobilize an entire town on national TV to build a soup kitchen for people in need in the worst economy this country's experienced in the past 50 years.