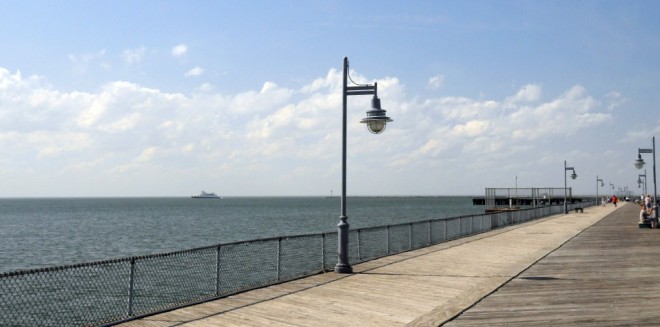 Cape Henlopen Fishing Pier. Photo by Why Love DE?
I'm a new resident here at the beach as of only 60 days ago. As a native from Baltimore, Maryland, I used to come down here to vacation all the time and loved it but who would have thought I would actually be able to live here! I've always loved this area and am so excited to call it my home.
Funny story how I got here… my parents were looking to move here this time next year. They plan to retire here and enjoy the relaxing beach life. Between the low taxes, no sales tax, and break-off taxes when you're 65, this area really attracted them. They knew that the low cost of living here would free them up to travel more and enjoy life. Because I've been selling homes for years, I went with them to look at houses in the Delaware Beach area so I could make sure that they would find a good quality home. WOW! Did we ever find a good builder!!
Schell Brothers' quality, craftsmanship, and energy efficiency really amazed me, with 2×6 construction, tankless water heaters, 16 SEER AC system, R23 in walls, R38 in ceilings, and more. I thought the big national builder I worked for back in Maryland had everything until I saw that Schell Brothers really takes pride in their homes and is always looking to be a step higher than the average builder.
The funny thing about this is that I met the Director of Sales that day when we were at the model and, after talking with her, found myself wanting to work for this builder and move down here myself. I knew that I eventually wanted to purchase a second home in the beach area and later retire here but not this soon.
After meeting the Director and falling in love with this company, I found myself wanting to move here right away. I thought long and hard because I've always lived in Maryland but I did a lot of research on this builder and realized that I not only wanted my parents to build with Schell Brothers, but I wanted to move down here and work for this company.
So this is my story… I am now working for a great builder, living at the beach, and loving it!!! I wasn't sure how it would be all year round down here but, after starting out on the "off season", I see already that there is so much to do and there are so many places to eat. Every season is better at the beach. That's my story… what's yours?