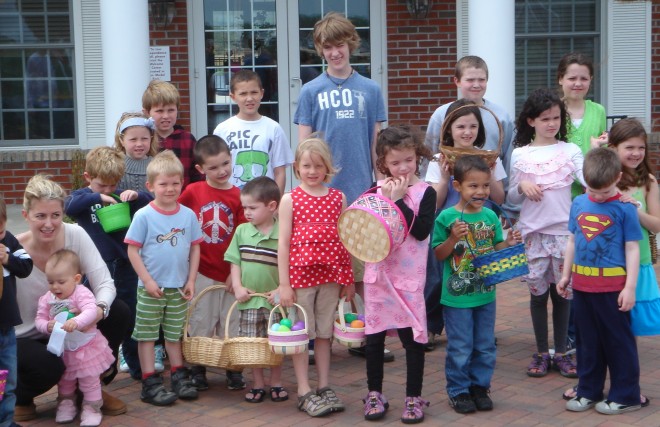 What if you had an Easter Egg Hunt and no one came? Well, that certainly wasn't the case at the 2nd annual Easter Egg Hunt at the community of Independence!
Sixty people showed up (40 adults/20 kids) scouring both the interior and exterior of the clubhouse to find 200 plastic eggs. Although it was an event mainly for grandchildren of the residents, there were homeowners who joined the hunt! Half of the eggs contained money–so the kids knew to look very carefully behind every bush and piece of furniture.
After the Hunt was over, the child who collected the most eggs was declared the winner and everyone who took part received a Beanie Baby as a prize for participating. Pictures were taken and refreshments were served inside the clubhouse.
This activity provided a great time for grandchildren of residents to have fun and gave homeowners yet another opportunity to get together and socialize!