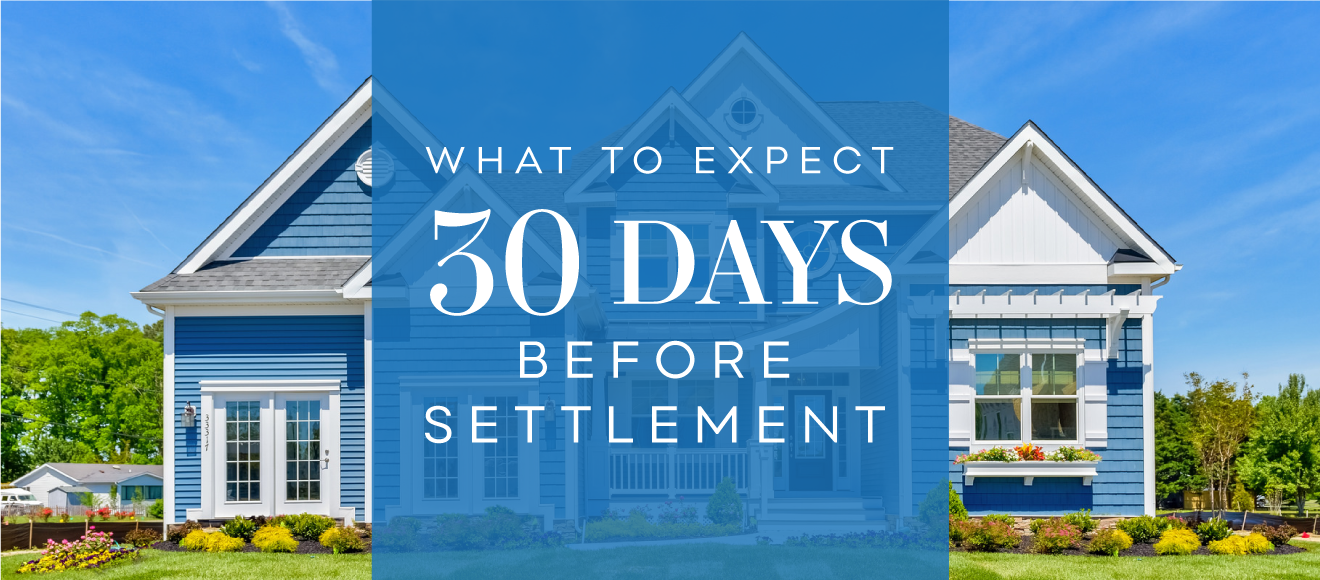 You've finally taken that big step and purchased your dream home. You've spent hours poring over our Online Design Studio to look at the abundant options we offer, from roof shingles down to the basement floor. You've spent an entire day with the Schell Design Team picking out every detail to make that new home uniquely yours. You've heard from your Construction Manager frequently through the building process with updates. The excitement is building. The time is near! It's about 30 days from the expected completion date of your home and you are awaiting the call – from your Settlement Coordinator that is. At this point, you should soon be hearing from your Settlement Coordinator to schedule the Home Orientation and, yes, settlement!
Prior to your Home Orientation, our Quality Assurance team will complete an exhaustive inspection of your new home. The QA Manager assigned to you will pay close attention to every piece of the house, down to even the smallest details, to ensure that there are no missed scratches or paint drips left behind by the time you're breathing in that new home smell. Your QA Manager will then meet with you during the Home Orientation to review the operation, maintenance and warranty of everything under your roof.
The Settlement Coordinator will also confirm your settlement date when she calls you, as well as your contact information, chosen attorney and lender (if you are taking out a mortgage). Once a date has been determined, your Settlement Coordinator will work behind the scenes to make sure that all the paperwork required by your attorney and lender are in order so that your settlement is as smooth as possible. Purchasing a home is likely the biggest investment you have ever made and your Settlement Coordinator is there to help you navigate this process. This includes ensuring that engineers, county inspectors, appraisers, attorneys, loan officers, developers, accountants, utility companies, property managers, pest control companies and your Construction Manager are all aware of your settlement date, and that all necessary paperwork is sent to your attorney and lender from these various entities in a timely manner. This way, on settlement day, you merely have to walk into your attorney's office, sign the papers and walk out with the keys to your new home.
Most importantly, your Settlement Coordinator can answer any question you may have regarding your settlement, the settlement sheet, Final Survey, Certificate of Occupancy, Release of Liens, or any other question you may have that finally makes that dream house your home. Your Coordinator is a wealth of knowledge and an invaluable resource to you in the month before settlement. Feel free to reach out to her and ask any of your unanswered questions. Even if they don't relate directly to settlement, it is likely that your Settlement Coordinator will be able to answer them or direct you to who will.
Congratulations, and welcome to the neighborhood!