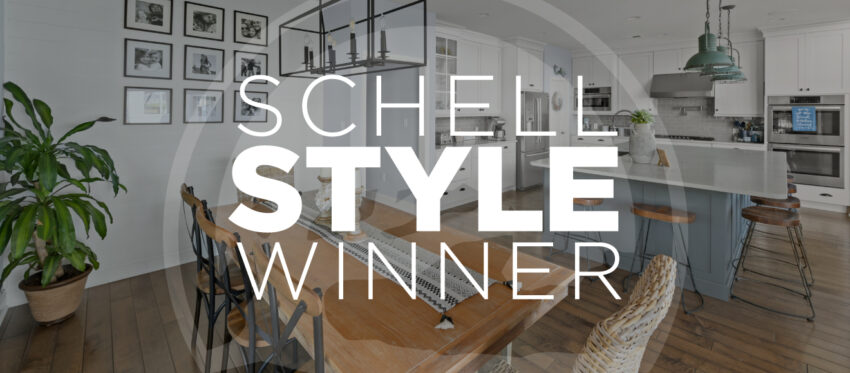 A huge thank you to everyone who participated in the 2020 Schell Style contest! It was so much fun to see all of the different ways our homeowners have made their house their own. You schooled us in implementing creative color palates, cohesive themes, and unique statement pieces to bring your personal style to life.
After all of the votes were counted on Facebook and our judges weighed in, we ended up with one winner for both contests! Dr. Andrea Puddicombe won not only the People's Choice Award by collecting the most likes and shares on Facebook, but her Shearwater was also unanimously voted on by the judges to have the most Schell Style. One of our designers told us that her favorite part of this home is "the light and breezy palette drawn from nature, that whispers summer all year round." Another said, "This home's eclectic mix of coastal and rustic design elements captures the relaxed vibes of coastal Delaware. The soft color scheme paired with numerous driftwood furniture pieces evokes the sights and sensations of the beach."
Take a look at the gorgeous winning home below:
Congratulations again to our grand prize winner and thanks again for participating!