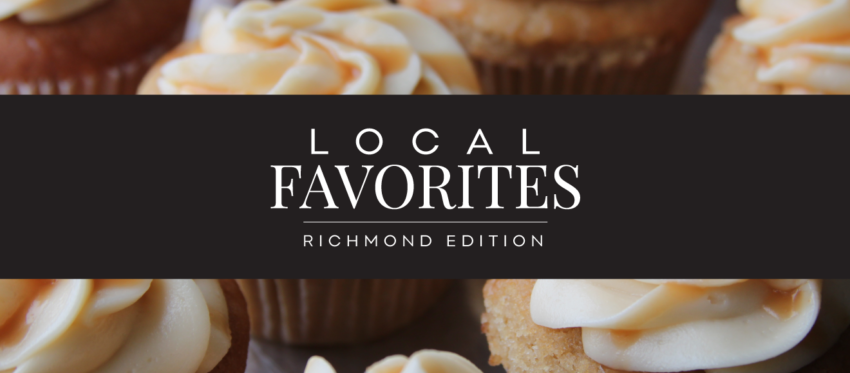 If you're anything like millions of Americans, you may be looking for ways to cut meat out of your diet. Whether it's for a week, a month, or it's a permanent lifestyle, it's never been easier to eat vegan or vegetarian as it is today. And this is a great time to jump start the year and do something good for not only your body, but also the environment and animals alike! Pledging to go vegan even for a short amount of time reduces your carbon footprint, and many people find they hit their fitness goals much sooner with a plant-based diet.
Long known as an area for foodies, RVA is a vegan's dream. As a 25-year vegetarian who recently turned vegan, I set out to try some of Richmond's newest vegan restaurants as well as places for vegans to grab a good meal on the go or sweet treat!
First up: NuVegan Café
Located in downtown Richmond, NuVegan Café opened in 2018 and serves vegan comfort food. Their menu is full of Southern favorites, such as "chicken" wings, BBQ, collard greens, and much more! It's actually hard to know what to choose because their menu is so expansive. Well, it was hard for me to choose. My daughter is pretty predictable, and ordered vegan chicken tenders, mac and cheese, broccoli and cornbread. While I am now vegan after 25 years of being a vegetarian, my vegetarian-since-birth child loves her cheese, and is skeptical of vegan cheese. So what was the verdict?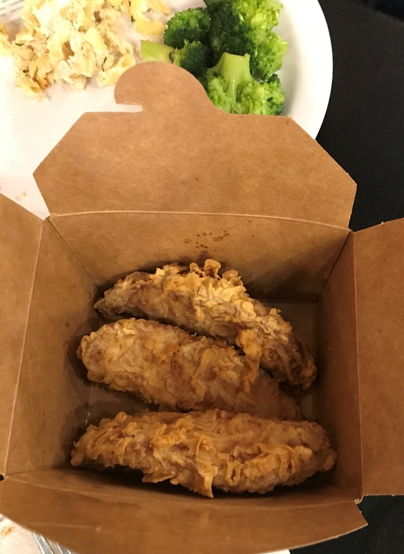 She loved everything! The vegan macaroni and cheese tasted like the mac and cheese my Southern grandmother used to make, minus the lactose indigestion afterward. The made-to-order "chicken" tenders were hot and crispy on the outside, some of the best I've ever tried. The broccoli was perfectly steamed and the cornbread very tasty.
I opted for the BBQ roast with rice, Caribbean chick peas and curry tofu. People ask me all the time: "But where do you get your protein?" Right here, baby.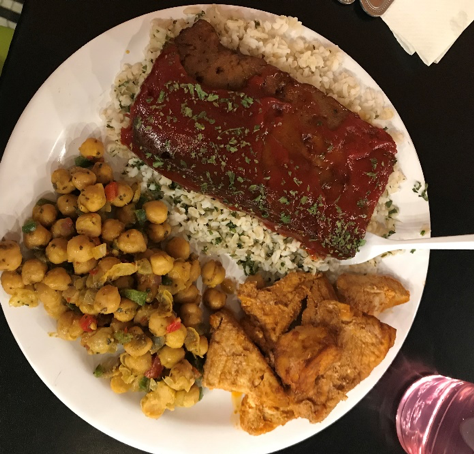 Second stop: Carytown Cupcakes
After packaging up my leftovers to take home to my grateful hubby, we headed out for dessert. We went over to Carytown Cupcakes, who had several vegan cupcakes available that day. I opted for the Speculoos Cookie Cupcake. Have you ever had Speculoos Cookie Butter? If not, do yourself a favor and try it. You'll thank me. My cupcake had a nice spice to it, balanced out by the sweet, creamy frosting. One thing I haven't mastered since going vegan is vegan icing. What's your secret, Carytown Cupcakes? My daughter didn't opt to go vegan this time, instead choosing Oreo (although they did have a vegan cookies and cream).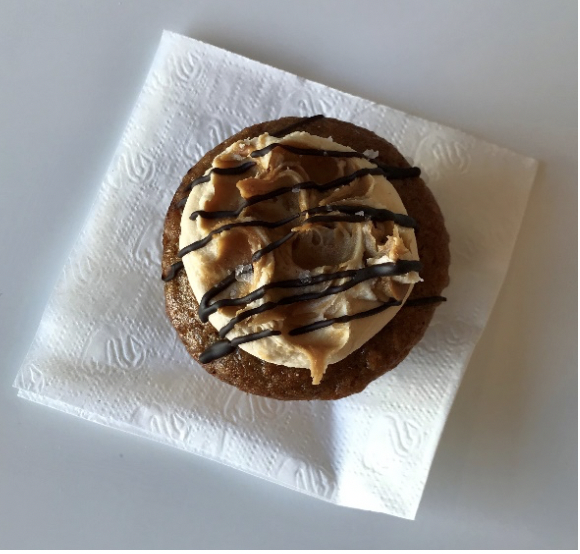 Third stop: Hang Space
Hang Space is a brand new vegan restaurant and hang-out spot that just had their official grand opening a few weeks ago. I tried one of their "quick grab" to go items during the soft opening and it was amazing; so I was excited to go back! I decided to test their food on my meat-loving co-worker, Travis. I picked up the Chick-Fil-Ain't sandwich, Beyond Cheez Burger, BBQ chicken with mashed potatoes, and a piece of cake.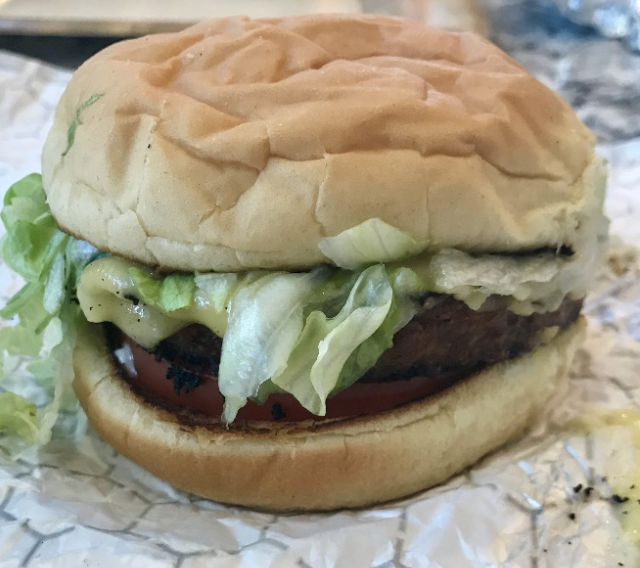 Travis' take on the two sandwiches? He said the Chick-Fil-Ain't sandwich was "much better" than he had expected. He wasn't so impressed with the Cheez Burger, but still ate most of it. My take on these sandwiches? HOLY CRAP, they were AMAZING! I have been daydreaming about both of them ever since, especially the Chick-Fil-Ain't sandwich. I've never actually had a Chick-Fil-A sandwich, and I can't imagine it tasting anywhere close to as good as what I had from Hang Space. The Beyond Cheez Burger was delicious too, and I can't wait to go back for more!
I was full, but tried a bit of the BBQ chicken with mashed potato bowl anyway. I'm so glad I did because it was tasty, comforting and flavorful!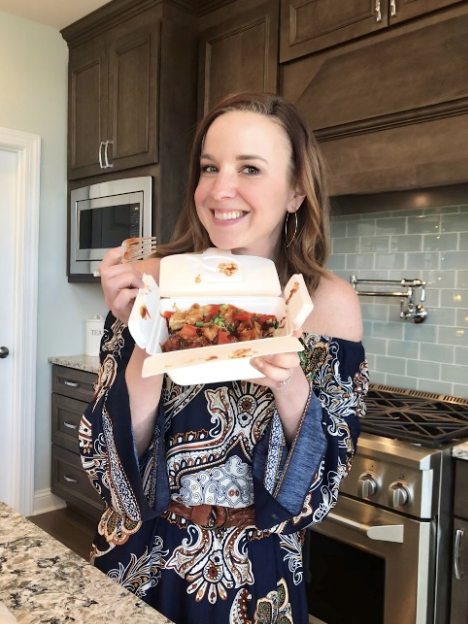 Now onto dessert – the "Elvis" cake. It was a delicious combination of chocolate, peanut butter and bananas, and it was fantastic. Soft, light and fluffy, and just the perfect combination of salt from the peanut butter with the sweetness of the chocolate and bananas. I was super impressed.
There are so many options out there for vegans these days, especially in RVA. In addition to the vegan restaurants I have highlighted here, there are several vegetarian restaurants in Richmond as well. Whether you consider yourself a vegetarian or vegan, or just love delicious food, I highly recommend giving these restaurants a try. You never know – you may love it so much you decide to give Veganruary a go!