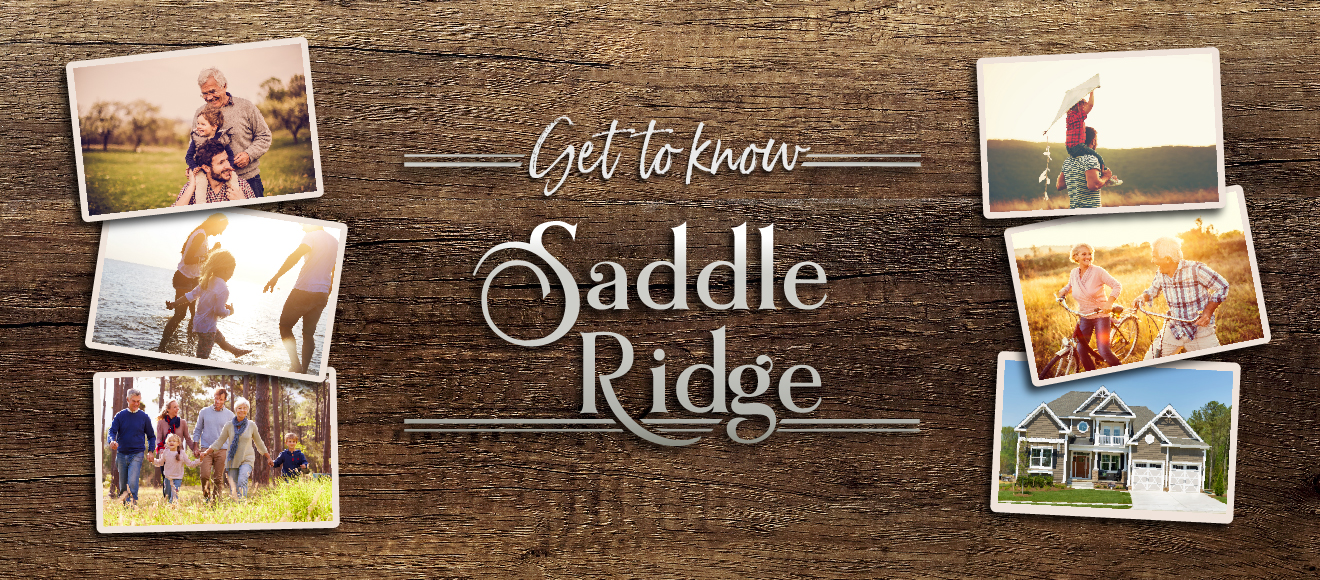 Each of our new home communities maintain their own unique appeal, but Saddle Ridge holds a special place in our hearts as the first community in which we are both the builder and the developer. This charming 81-home community, which is perfectly positioned between Lewes and Rehoboth, also gives nod to the land's equestrian past, and features single-family homes with both that classic Schell Brothers style and some rustic-inspired finishes. And the amenities! Well, let's let Community Sales Manager Vicki Wilkins fill you in on the rest…
Marketing and sales talk aside, what do you think makes Saddle Ridge so unique?  
The community look is very upscale with stable inspired features.  The land used to be Windswept Stables, so we have kept the equine feel with rustic finishes and horse-themed details throughout.  This is very near and dear to my heart since I used to own three horses and compete in horse shows when I was younger.  It really feels like home to me.
How about the vibe of the neighborhood, what should one expect when they decide to call Saddle Ridge 'home.'   
It will be a small, quaint community of only 81 homes.  Homeowners will really get to know their neighbors and create lasting friendships due to the size of the community.
 Let's talk location –  you're nestled between Lewes and Rehoboth, which is pretty incredible, so we have to ask, are you more of a Lewes or a Rehoboth girl??
I'm more a Lewes gal since I live in Lewes now, but I frequent Rehoboth for the boardwalk and the amazing restaurants.   Saddle Ridge is about equally distant from both communities, so either way it's just a short car ride to both. 
What's the best of the best near the community? Favorite restaurants? Nearby things to do? Local's favorites?  
Love Creek Marina Bridge is located less than a mile away and offers a kayaking, boating and fishing.  You can also crab from the old bridge.  Love Creek connects to Rehoboth Bay which is your gateway to the Atlantic Ocean.    Since we are only 1.5 miles from Coastal Highway, all types of shopping and restaurants are just minutes away.  We are close to everything!
And how about within the community – the amenities sound pretty incredible! 
The stable-like features of the community have already begun to take shape at our community entrance which include white fencing and rustic signs with lanterns.   Our amenities will be located next to our large pond with fountains.  The clubhouse will have an infinity pool, outdoor kitchen, veranda with fireplace, patios with sun decks and an equestrian themed playground.  Inside the clubhouse will be a stone fireplace, lounge/bar area, conference room and rest rooms.
This is the first community that Schell Brothers is both the developer and the builder – can you elaborate on that? 
Yes!  We own the land outright and there is no third party (developer) involved with this community.  This gives us total control over major decisions involving site work, new phase timelines and building the amenities.    Typically in other communities with a developer, their needs to be a certain number of homes built before financing approval is given for the amenities to start.  We don't have those restrictions here.  Having Schell in total control will be a definite advantage to the homeowners. 
Describe Saddle Ridge in 3 words: 
Location, upscale, and quaint.
Let's switch gears and talk industry trends. What are people looking for right now in a new home?  
Kitchens are still the BIG thing.   They are the gathering area and where everyone ends up hanging out.  Our command center islands are amazing and are a focal point to our kitchens.  They offer lots of seating and a wonderful place to entertain.  This kitchen in our model is the first Whimbrel to debut the command center as a model home.
In your opinion, what sets Schell Brothers apart from other builders in the area?  
I constantly hear folks say they can tell a Schell Brothers home apart from any other builder.   I agree our exterior "look" is unique, but what goes on the inside is just as important with our Schellter program.  We build high performance, energy efficient homes where all the components work together as a holistic approach.  We think of every detail in a home to make it healthy, such as humidity levels, fresh air exchange and air quality to name a few.  I'm very proud to sell for a builder that offers such a quality product.
If you had to pick a favorite floor plan, which one would it be and why? 
This is an easy one for me.  I am personally building the Mayberry model at this very moment.  This ranch plan offers just the right amount of space for me and my husband with three bedrooms and an office.  I also added the bonus room upstairs which I will use as a fitness area.  The included vaulted great room ceiling and walls of windows in the back of the home did it for me.  I really like a lot of light and this home has a tremendous amount of light in the main living area.  I frequently get asked if I own a Schell home and in a few months I will be able to say yes!

Want to learn more about Saddle Ridge?? Check out our website for more details: http://schellbrothers.com/find-new-homes/delaware-beaches/saddle-ridge/
OR, stop by and visit Vicki and Melissa at the new model: 16822 Lexington Avenue, Lewes, DE 19958
Ready to chat now? Give Vicki a call at: 302-228-2231 OR Melissa at 302-245-6794.