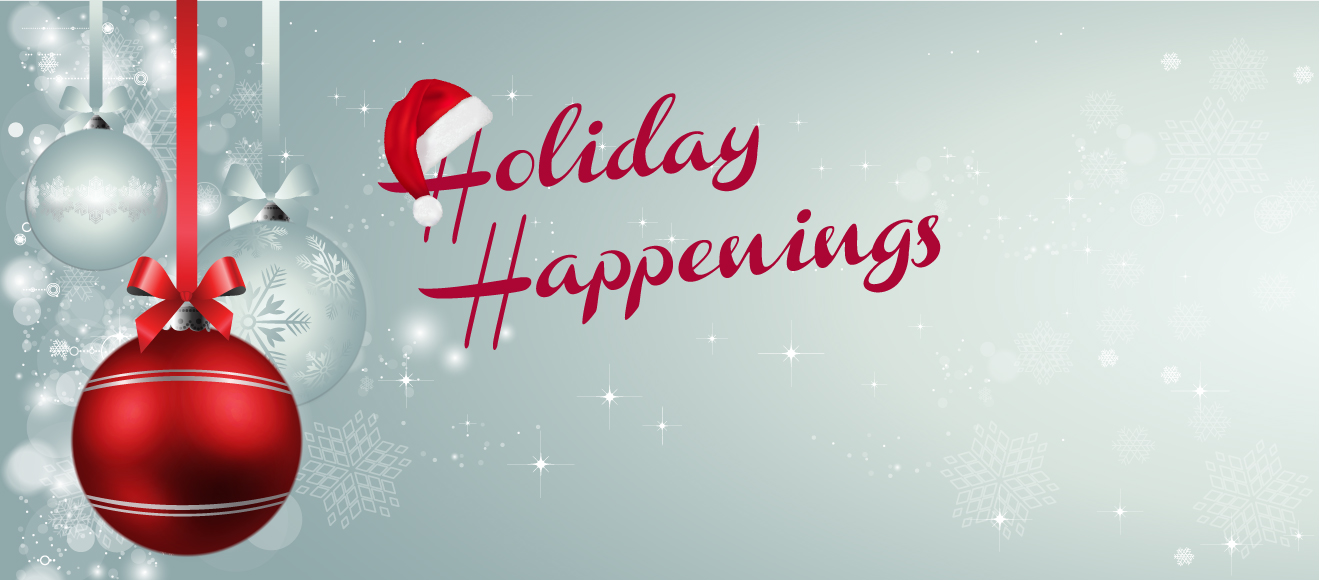 The holidays are in full swing, and at the Delaware beaches that means our favorite light displays, Christmas parades and holiday happenings are back…and arguably better than ever! It's a busy month for those of you who love the holiday season as much as we do, and in just the blink of an eye the ball will be dropping and we'll be celebrating the new year so now is the time to don your Santa hats, hit the holiday party circuit, and let your days be merry and bright.
Christmas Tour of Lewes – December 3, 10am-4pm 
One of Lewes's most beloved traditions returns this weekend, promising a full day of Christmas cheer in Downtown Lewes. The 43rd Annual Christmas Tour of Lewes is hosted by The Lewes Historical Society and gives you the unique chance to enjoy the historic homes decorated for the holiday season. Tickets are $25 in advance and $30 the day of – proceeds benefit The Lewes Historical Society.
Lewes Christmas Parade – December 3, 5pm-6:30pm
Leading our local holiday parade circuit is the annual Lewes Christmas Parade, which will celebrate it's 85th year this Saturday, December 5 starting at 5pm. Bundle up, grab some hot chocolate, and meet us in Historic Downtown Lewes for a an extra helping of holiday magic. The parade begins on Savannah Road at Sussex Drive and will end in front of King's Ice Cream Shop on Second Street.
Rehoboth Beach Hometown Christmas Parade – December 6, 6:30pm
The holiday fun continues on Tuesday, December 6 for the annual Rehoboth Christmas Parade. A beloved tradition for our team, look for our Schell Brothers float at both the Lewes and Rehoboth parades!
Winter WonderFEST – November 18 – January 1
Taking place entirely in Lewes, Winter WonderFEST features a Light Spectacular and a Christmas Village. The Christmas Village, which is located on the Cape May-Lewes Terminal Grounds, includes carnival rides and amusements, an ice skating rink, crafts and activities at Santa's Workshop (along with the man himself of course), and special events and concerts. Over at Cape Henlopen State Park, you'll find the 2-mile drive-thru holiday light show, complete with 60 dazzling light displays and an in-car scavenger hunt.
Stuff the Bus – December 1 – December 8
There are countless opportunities for giving back this holiday season, but here at Schell Brothers, we're ramping up our efforts by partnering with Eagle 97.7 for our 4th Annual Stuff the Bus event. From December 1-December 8, 8am-5pm, Eagle 97.7 will be out front of our main office in Rehoboth collecting unwrapped toys, bikes, gifts cards, and cash. Last year, we collected 16,000 toys & 238 bicycles, and filled 48 Toys for Tots boxes, but we're confident we can top that this year with your help!
Bethany Beach Holiday Happenings – December 3, 1pm-3pm
In Bethany Beach, the holiday season will officially begin this Saturday with their annual Holiday Happenings, which includes a party with Santa at Town Hall from 1pm-3pm, trolley, tractor & horse wagon rides from 1pm-4pm, and the 2nd annual tree lighting at 5pm.