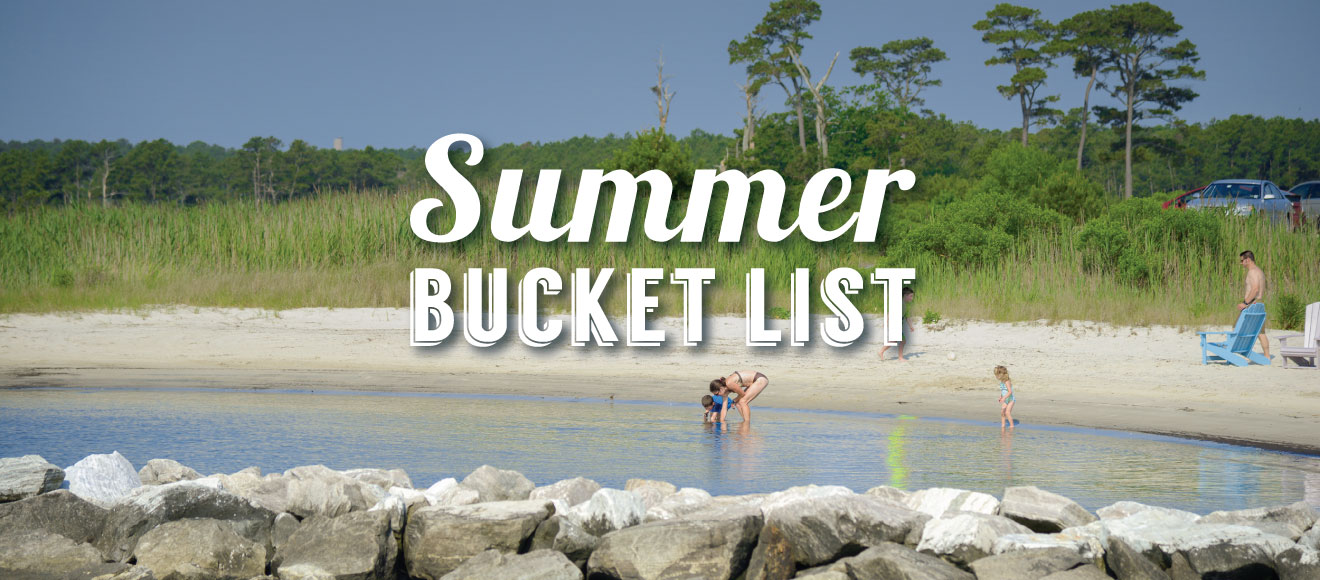 Even if you have been living your summer to the absolute fullest these past few weeks, it's completely normal to start to panic as August approaches. Similar to buyer's remorse, summer's remorse kicks in mid-way through summer, causing the nagging sensation that summer is passing by too quickly and that the cold breath of winter will soon be upon us. Fear not friends, summer is still very much happening (just walk outside on this hot day if you don't believe me) and there is still plenty of time to check off all of the items on your summer bucket list. At the Delaware beaches, the list of fun ways to enjoy a summer day is seemingly endless, but there are a few summer staples that make our summer bucket list each year. Whether you live in the area or are planning to visit for a few days, hitting one (or all) of the following is crucial:
Fun at Funland 
It's not summer until you've collected a mass of tickets with your hard earned money to cash in for a prize you could have easily bought at the Dollar Store. There's just something about the sound of a raucous arcade on a warm summer evening. Skeeball is the classic favorite of course, but Funland is overflowing with games for all ages to enjoy. Bonus: There are rides for all ages too!
Paddleboarding Excursions
Whether you rent or own, jumping on a paddleboard is one of the best ways to explore the local waterway, especially during the late-summer months when the days are longer and the weather is picture perfect. Delaware Paddlesports offers everything you need (and then some), as do Delmarva Board Sport Adventures, where you can find kayak and paddleboard rentals, complete with a variety of excursions throughout the area. Bonus: Many of our communities have private kayak and paddleboard launches!
Adventures at Jungle Jim's Water Park
Located just a short walk from the Schell Brothers main office, Jungle Jim's is constantly calling my name! It's not summer until you've spent the day at the waterpark and in the Rehoboth area, Jungle Jim's is your spot! On top of water slides, expect to find bumper boats, mini-golf, and batting cages.
A concert at The Freeman Stage
Every once in a while you'll hear the quintessential naysayer complain how Southern Delaware doesn't get big name acts or performances. Well, think again, because every summer The Freeman Stage at Bayside brings a full lineup of award-winning artists to perform on their outdoor stage. The Band Perry, Huey Lewis and the News, and Grace Potter are just a few of this year's headlining acts. There's plenty more where that came from, check out the schedule for the rest of the summer.
Feast on Local Ice Cream
When you think of summer, ice cream on a hot, hot, HOT day is probably one of the first things that comes to mind. For the best local ice cream, think farm fresh ice cream from Vanderwende's. Made in Bridgeville, Delaware, the homemade ice cream is available in cups, cones, and homemade waffle cups and cone. If you've just left the beach, swing by their Dewey Beach location on Route 1. Tip: Opt for the peanut butter cookie dough ice cream!