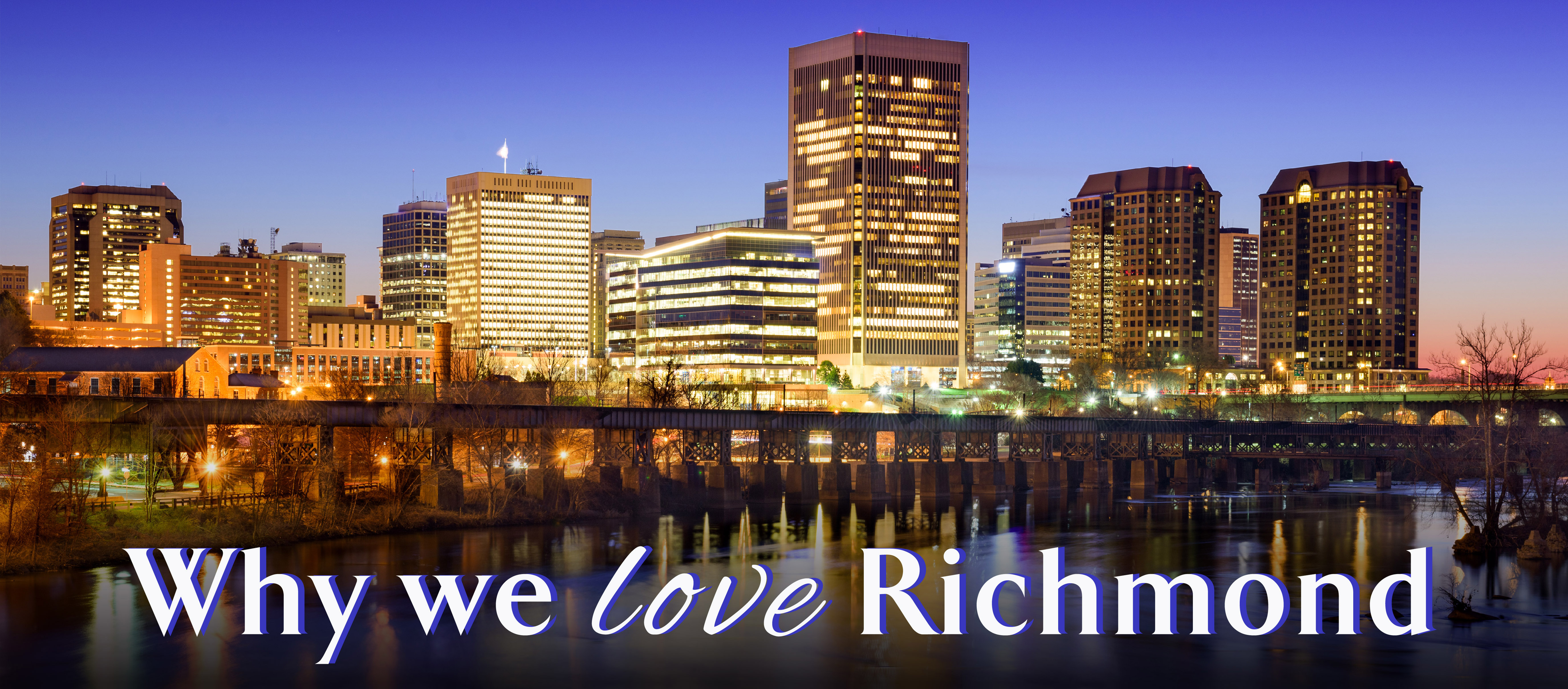 It's been a little over a month since our Schell-E-Bration in Richmond, which marked our debut splash in RVA! While our team unequivocally fell in love with the area during our trip last month, the truth is we've been courting the fair city for some time now. With the growth of Schell Brothers, the natural progression called for us to look for places beyond the Delaware Beaches to call home; but not just any place, a place full of beauty, innovation, and passion. A place that would share and foster our mission to build a culture of happiness. We were searching for a kindred spirit and we truly found that in Richmond. But enough of the poetics, how about the real deal low-down on why we LOVE Richmond!
RVA Love in the News
It's worth noting that we aren't the only one crushing hard on Richmond right now, most recently Refinery 29 heralded Richmond as one of the '10 Up & Coming U.S. Cities to Visit Now'. Carytown received a nod as well this summer when Cushman & Wakefield's "Cool Streets of North America" report ranked the Richmond neighborhood high in walkability and diversity, giving top marks for the variety of restaurants, music, arts, vintage stores and nightlife offerings. And over at The Washington Post, Richmond is being lauded for its "emerging status as a trendy Southern capital."
Top Picks from our Team 
The question still stands, why do WE love Richmond:
RVA Pride: For starters, Richmond natives share our same sense of pride for the place they lovingly call home. Just walking around Richmond you'll notice RVA pride shining through, with locals eager to tell you not only about the history of the city, but of its promising future. RVA stickers abound, as do local festivals, arts, and community-minded events.
Location, location, location: Is it cliche to say that location is key? Well, we'll say it anyway. Not only is Richmond an easy drive from the Delaware Beaches (and Virginia Beach!), it's also a quick jaunt from Washington D.C. What's more, the Southern city is surrounded by natural beauty, including grand views of the James River. The cityscape is diverse, ranging from historical sections to up-and-coming areas like Carytown.
Mmmmmm: That's the reaction we had as we ate our way through Richmond. Heritage, Stella's, The Roosevelt, Dutch and Co., Saison, Bacchus…the locals were a.m.a.z.i.n.g when it came to raving about their favorite food spots and pointing us in the right direction.
The Jefferson Hotel: Alright, we're entirely biased here because our team spent the weekend at The Jefferson Hotel during our Schell-E-Bration, but they definitely deserve the shoutout. Located in the historic Richmond region and entering its second century, the luxury hotel maintains some serious history and charm. The beauty and style are unparalleled, but let's be honest, what's not to love about a hotel that once had pet alligators swimming in the marble pools of the Palm Court?! (Don't worry, you'll only come face to face with an alligator statue these days).
A little bit of everything: From history to arts to outdoor adventures, we're not being disingenuous when we say that Richmond has it all. Head to Schockoe Bottom for nightlife, the River District for history, or Carytown for shopping. Explore the nearby wine country, go white water rafting through the city center, or relax with a cup of joe from Lamplighter Roasting Company. Museums, murals, public art, local parks, historical sights, walking tours…you get the idea.
In love with Richmond yet?! Plan a trip and experience it all for yourself. Already in love with Richmond? Tell us all about it!