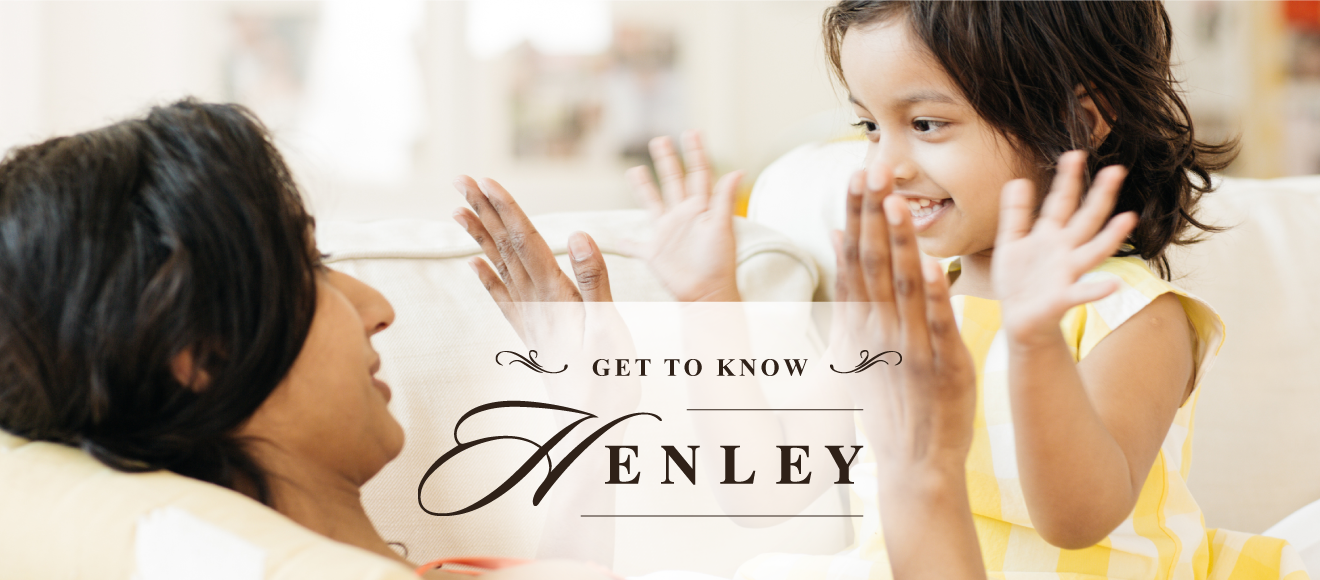 As we barrel through 2018, we continue to expand our footprint in Richmond, adding new communities to our list of places we build. One of our latest additions, Henley, is one of those one-of-a-kind neighborhoods that you'll fall in love with instantly. Beautiful, stately homes set on large, sprawling 1-acre lots in a picturesque setting situated near the best of the best in Henrico. Sound too good to be true? Don't worry, it's the real deal. We're thrilled to be building new homes in Glen Allen, VA, and we can't wait to show you what we have in store for Henley. But who better to give you the complete rundown then our Community Sales Manager at Henley, Jennifer.
Marketing and sales talk aside, what do you think makes Henley so unique? 
Henley is home to some of the most beautiful and architecturally diverse houses in RVA!  Besides being a stunning community, Henley is located right in the heart of Glen Allen, just minutes to Short Pump.  With Schell Brothers now being in Glen Allen, the West End finally has a semi-custom builder that can offer the best of both worlds:  flexibility and options, with tried and true processes that save time and money.
How about the vibe of the neighborhood, what should one expect when they call Henley 'home.' 
It's such an amazing thing to be both so close to everything that you want to be, and yet feel so far away when you are back home.  Henley is a place where your entire family can feel at home.  Enough space to accommodate multiple generations with the open and functional layouts you desire.  Gorgeous streetscapes with beautiful sprawling homes at every turn.  Each and every home is truly unique.
Let's talk location – what's the best of the best near Henley? Local schools? Favorite restaurants? Nearby things to do?
Check out greatschools.org and I promise you will NOT be disappointed!  The elementary school is within walking distance, and Short Pump Middle and Deep Run High are some of the top ranked public schools in the state!
Hungry?  Every cuisine you can think of is right around the corner.  Anokha is my personal favorite in the area.  I could live off of their appetizers and naan alone, especially the vegetable samosas.  If you're looking for a casual upscale meal with great wine, Coopers Hawk is fantastic.  It's great for a date night or special celebration.
Need groceries?  Whole Foods, Trader Joes, Wegmans, and much much more are all just a short drive from your house.
Henley and Glen Allen are just a short drive to Richmond, and convenient to 95 and 288, so day trips like Charlottesville, DC, and more are quick and easy.  If you want to stay around the area, Glen Allen has a winery, nature parks, museums, spas, golf courses…. I could go on!  You'll never be bored!
Henley features exclusive, 1-acre estate lots, tell us a little bit about these spacious, beautiful lots!
Not only is every home site one acre, but most are private and nestled in trees, with cul-de-sac lots available as well as a variety of orientations to capture the sunlight at the perfect angle you desire.
Describe Henley in 3 words:
Prestigious
Spacious
Desired
Let's switch gears and talk industry trends. What are people looking for right now in a new home in Richmond? 
People are continuing to fall in love with our enormous kitchen islands and outdoor spaces.  These may be new "trends" in some markets, but we have been perfecting them for years!  Our islands come in a variety of sizes and configurations, but our command center islands that seat 6 are one of the most popular features in our homes.  Our courtyards and deck spaces allow homeowners to extend their homes and enjoy our fantastic Virginia weather!
How about some fan favorites so far in our Richmond model homes? 
Aside from the kitchen and outdoor spaces that I've already mentioned, people are loving our open and inviting spaces on every level!  Whether it's the 2-story light filled great room surrounded with ultra-energy efficient picture windows, a 2nd floor loft space perfect for reading areas, homework time, or an extra place for the kids to hang out, or the basement rec room, complete with wet bar, media room, and maybe even an extra bedroom, people love how smart the use of space is in our homes.
In your opinion, what sets Schell Brothers apart from other builders in the area?
In the West End, you'll either find production builders with cookie cutter houses and smaller lots, or custom builders with overwhelming options and no predictability with cost.  Neither one of these options is taking even half of the energy saving measures into their build process that we are.
The fact that we are semi-custom gives purchasers the best of both worlds.  We have gorgeous, expertly designed floor plans, and tried and true processes in place to ensure a smooth building process and experience.  We are very transparent about pricing, our process, and options, so there aren't any last minute surprises.  Being semi-custom gives us the flexibility to be able to work with buyers to accommodate needs that may not be a standard option, and our expert designers are available to help with our vast array of finishes to collaborate and make beautiful spaces.
Other builders, custom or not, aren't building homes the same way that we are, and especially not as a standard option.  Our Schellter Advanced Building Science means you'll have the strongest, most energy efficient home on the market in Richmond. 
If you had to pick a favorite floor plan, which one would it be and why? 
I LOVE the Waterford and I'm so excited that it will be our model in Henley!  From 4-8 bedrooms and up to 7495 sq ft, I love the flexibility and options in the plan.  It's enough space for your entire family, and the courtyard area and optional 2nd floor decks and balconies allow you to extend the space in your home and enjoy your private 1-acre homesite.  The windows on the great room are so beautiful, bringing a ton of natural light in to the open floor plan.

Ready to schedule a visit? Interested in learning more? Simply click here. Or, reach out to Jennifer at (804) 402-4505. We can't wait to show you around:)