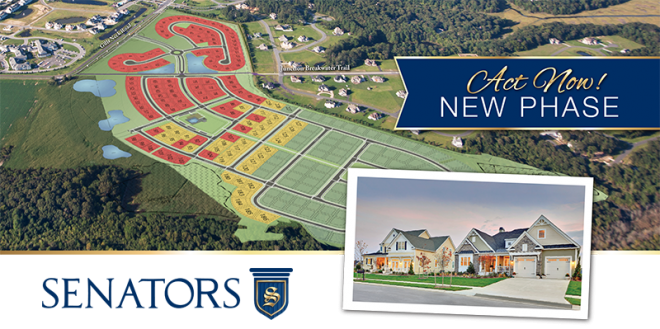 Can you believe the progress at Senators? Its hard to believe a year ago all we could do was talk about how excited we were for Senators to break ground. Schell Brothers has always launched communities that thrive and succeed on the happiness of it's homeowners. Now we can experience the excitement of this outstanding community!
All of Phase 1 (the "First 49") is sold and our homeowners are enjoying the community, the clubhouse and pool are ready to be constructed, and we are releasing a new phase at the end of this month which has caused so much excitement we have decided to throw one of our legendary events.


Join us on February 22nd to celebrate the formal release of the new phase. Visit the model for local food and drink starting at 11am and a Senators homeowner Happy Hour at 4pm, where you will get an opportunity to meet your future neighbors.
What a fantastic way to say goodbye to the cold weather and to welcome spring. Mark your calendars and join in the celebration of this new release of homesites on February 22nd from 11am through 4pm.