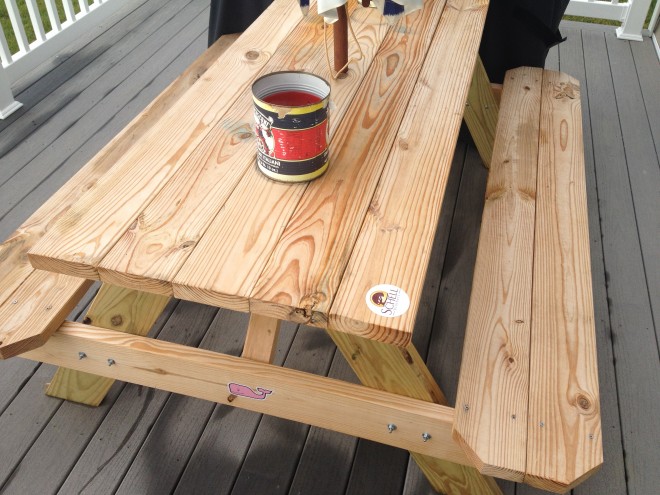 So usually my blogs are about sharing goodies with my readers about being a local at the beach. Well this time I'm asking you guys to give something back. I know it's a little cheeky of me, but there you go.
I have a picnic table which I want to cover with stickers of any kind from state, country, restaurant, business everything and anything. It saves me from painting and we think it's kind of cool. I had a bright idea – yes it happens now and then – to ask everybody out there to contribute and we can send updates of the how the table is progressing.
As you can see we have started with a Schell Brothers sticker, of course, and a whale from Vineyard Vines (new outlet store). We want more please.
Please send them to Adam's sticker project, Schell Brothers, 55 Cascade Lane, Rehoboth Beach 19971 OR come and see me at my Villages at Herring Creek community.
Chris has nicely backed my little project and has said the best sticker sent will get a Schell Brothers prize!!! Whoooohooooo!!
Cheers,
Adam