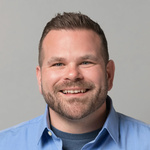 In the Spring of 2011, my wife Karen and I were looking for a great place to raise our two boys, Anthony and Nicholas. Our love of the beach led us to Lewes.
Karen has always worked in and around the building industry. She discovered Schell Brothers, and was hired on the spot! She was even awarded "Best New Hire for 2011" -- I'm so proud of the wife :)
After about a year of vicariously experiencing the amazing company culture through Karen, I interviewed and took my first position in new home sales. The experience is not at all like I thought it was going to be, and I'll tell you what, I love it!
I've come to realize that buying a home is a huge undertaking, and I take my role and responsibility in the process very seriously. However, maybe most importantly, it should be fun. I've had the fortunate experience to walk a lot of people through their new home building process and it is something that is unique and fun every time.
I look forward to introducing you to what a home buying experience should be, and we'll share some well-deserved celebrations along the way!