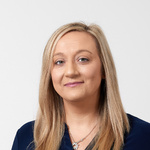 Hi, I'm
Amanda Lipesky!
Community Sales Manager in Haileys Glen
Hi! I'm Amanda Gordy Lipesky.
I was born in Silver Springs, Md but I moved to Arkansas until I was 10 years old. My family then moved to the Ocean City/Berlin, Md area until I finished high school. After high school I bought a house in Delaware where I have loved to live since then. I graduated college from Delaware Technical Community College with am Associates Degree in Science in 2019.
I have worked in the health care field my whole life until covid changed the world. That's when I decided I needed a change. In 2020, I embarked on a totally new career at Schell Brothers and it was by far the best thing I have ever done. I can proudly say I love what I do every day! It is so fun to come to work with some incredible coworkers and to help people realize their new dream home.
I am lucky enough to be the mom of two amazing, beautiful, smart, and funny kids who keep me on my toes and have my heart and soul😊. I recently married the love of my life Justin. (who also works for Schell Brothers). To add to our busy life, we have four dogs (yes, 4! Crazy dog lady) a yorkie, a husky, a golden retriever/husky mix and a golden retriever. If that wasn't enough, we have two fish, a cat, and a bunny. (So, basically a whole petting zoo).
I'm very excited to see how I grow in this field and look forward to meeting everyone and helping build the most beautiful home!