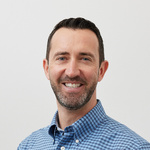 No, the accent isn't from Australia or New Jersey! I'm from across the pond and the rainy, often grey, London, England.
I joined Schell Brothers in 2010 and have never looked back. Recent career highlights include being named 'Rising Star' for the state of Delaware at the Regal Awards in 2012, MVP in sales for Schell Brothers 2014, Company MVP in 2017, Sales Machine Award 2019 and in 2015 & 2016, 2018, 2020 was named Top Sales Person at Schell Brothers. I've also been personally involved in two Nationally (NAHB) recognized gold and silver awards for work at Schell Brothers. Since being promoted to Community Manager, I have had the pleasure of seeing the Avenue SOLD OUT, Villages at Herring Creek SOLD OUT, kicking off both Bayfront SOLD OUT, Sawgrass North SOLD OUT, Coastal Club SOLD OUT and now am located at Schell Brothers at Governors, where the location places you biking distance to downtown Lewes, the beach and State Park. What's most unusual is I live in Governors and so the lifestyle I passionately talk about is the lifestyle I live. I'm here to help you become my neighbor!
I know, I know, how in the world did a smashing young chap from London make it across to Lewes? Well, in 1999, I came over to coach soccer camps along the East Coast. Long story short I came to Rehoboth on my last week and never looked back. In my previous life, in England, I was a teacher but my new adventure required a new career and I was fortunate enough to find a home in the Schell family.
I'm a little different from most people in my position. Well, yes, the accent and bright Summer coloring is part of it. The odd scooter ride into work may be an oddity as well. The fifty or so pictures of myself scattered all around the model is somewhat strange. The full fridge of beer in the model is a big positive for most but more importantly I'm a big believer in looking at the big community picture. I see my role as much more than building individual homes. I see my role as building a community from the inside out. Bringing people together who are embarking on a new stage of their life at the beach. Not just about making the build process a fun and happy experience but also making sure, once the house is finished, the homeowners can call this community/area their forever home, as I have come to do.
Please take a look at some of my videos and blogs to truly see what I am all about. I look forward to sharing with you not only an amazing home-building experience but also my local knowledge. Remember, everybody who lives at the beach becomes a local... and I can say from experience there is no better thing to be.
Cheers!

Great experience, made everything very easy for us, loved the Facebook updates.

The Fredericks

Governors Towns Homeowners
We had a great experience with Adam and have highly recommended him to multiple potential buyers!

The Leagues

Governors Homeowners
Adam fully understands the needs and wants - the complexity of the process - the joy and the stress. He demonstrated a strong focus on our needs - highly responsive with his humor and engaging personality helping to put one at ease. As the first "face" of Schell - he delivers a 5 star impression - professionalism, expertise, energy and charisma!

The O'Dohertys

Governors Homeowners
An exceptional salesperson who has built a relationship with us over time. Cannot say enough about his role in our decision-making.

The Silberman

Governors Homeowners
Adam was fantastic throughout the entire process. He responded quickly and kept me updated and informed about the phase release, site work and timing expectations for design selection and construction. His ongoing communication highlighting the community and area along with hosting the community happy hours made me quickly feel a part of it. Moving from Wilmington where I had a close knit group of neighbors on my street, it was imperative that I find the same in Lewes. Adam fosters a true sense of community and has been critical to building the foundation of our neighborhood!

Kenrda Cortese

Governors Homeowner
We had a great experience with Adam. He is extremely knowledgeable about each models options and helped guide us through selecting the right home for my family. If we had questions, he provided prompt response to our emails and phone calls. Adam does a great job organizing social events which allowed us to meet our future neighbors and build relationships before we settled on our home. Adam was a big reason why we selected Governors as our community. I would highly recommend Schell Brothers and Adam to my friends and colleagues.

The Thompsons

Governors Homeowners
Adam is just great. He really listens to your likes and dislikes and is extremely knowledgeable and responsive. He made the whole home buying process a delightful experience.

Joe Powers & Kathy Burke

Governors Homeowners
Adam was great to work with. He was very responsive, accommodating and made the home buying process fun.

Don Elsey and Caorlyn Smith

Showfield Homeowners
Adam is the reason I bought here at governors. He doesn't just sell a home, he sells the dream of being in a community that brings out the best in each and everyone of us.

Nicholas Lee

Governors Towns Homeowners
Adam was profession and knowledgeable, while importantly, being fun. Appreciated his use of Social Media (Facebook) so that we could watch the progress of Governors and also our home with his posts. Never felt unwelcome when we dropped into the sales office with questions or to simply have a drink. :)

The Zervoss

Governors Homeowners